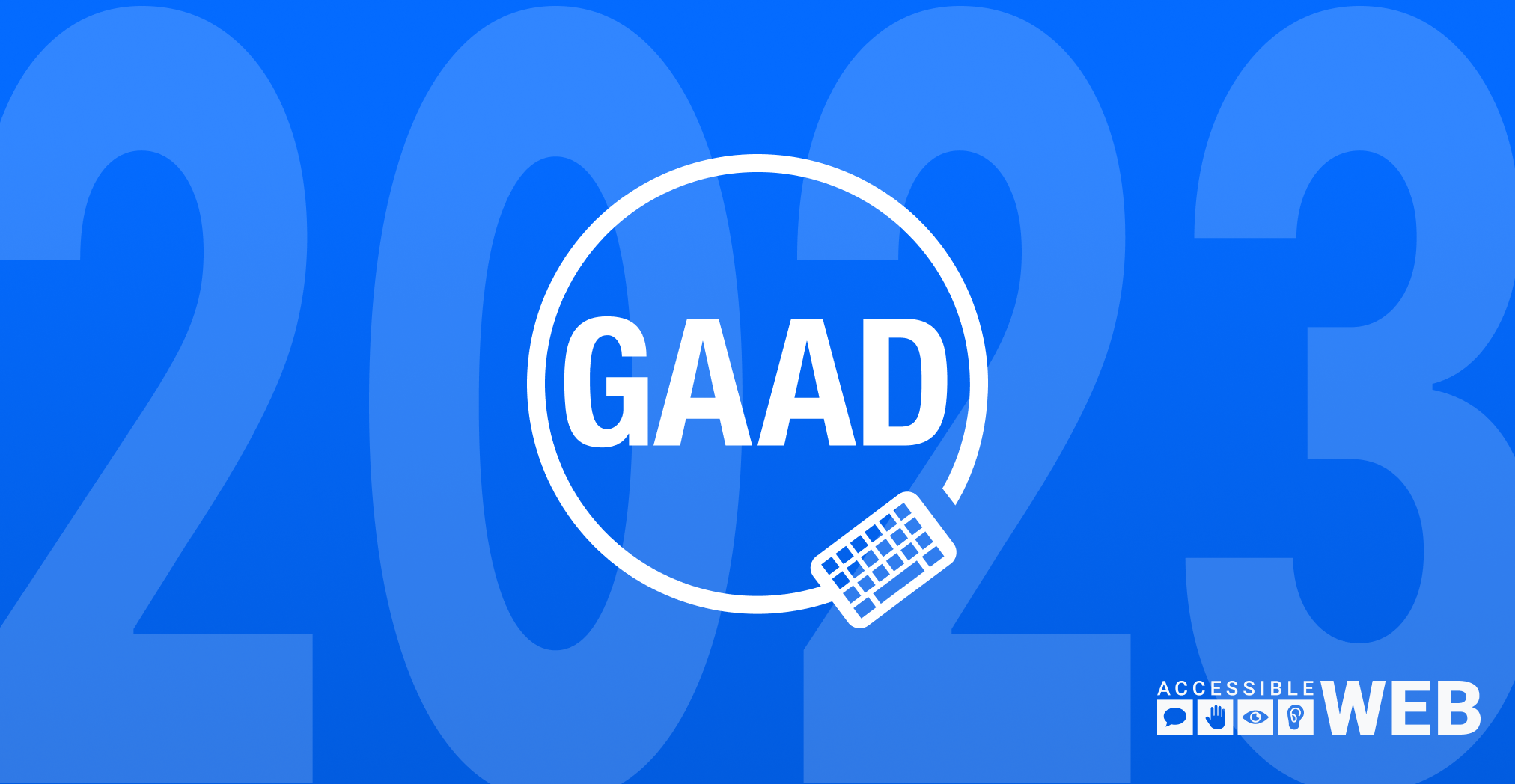 Global Accessibility Awareness Day 2023
Global Accessibility Awareness Day (GAAD) is on May 18. As many of us know, accessibility is not a one-off project; it is an ongoing effort that requires knowledge, resources, and commitment. Here are some tips for celebrating and reaffirming your organization's commitment to accessibility this GAAD.
---
Take a course in Accessible Web Academy
Did you halt accessibility efforts because you realized expertise was lacking or do you just want to learn more? Accessible Web Academy contains various courses about accessibility.

These courses can be purchased as role-based bundles to ensure the right teams have the
right knowledge.
Celebrate GAAD with 50% off Accessible Web Academy courses and course bundles (through May 18th) using the code GAAD23.
Reach out to your accessibility specialist or begin an A11y Partner Program subscription.
The A11y Partner Program is our consulting offering that includes a dedicated accessibility specialist to help you achieve your goals.
If you stopped utilizing your monthly subscription hours and are ready to get back into this work, please reach out to your accessibility specialist so they can understand what your priorities are at this time and provide customized guidance. If you're not sure who your accessibility specialist is, check the team page under website settings in RAMP.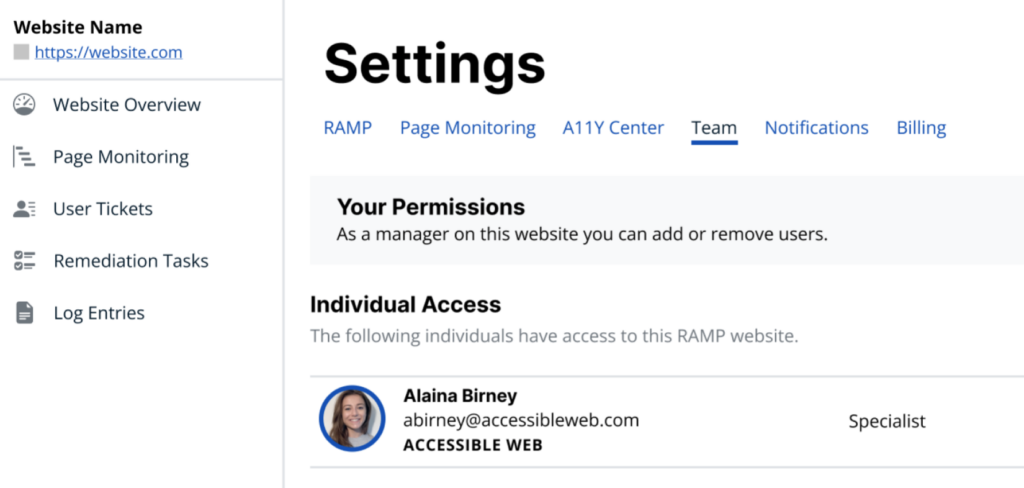 If you do not already have an A11y Partner Program subscription but are interested in starting one or learning more, please get in touch!
Schedule an Audit
Not sure where you currently stand in regard to accessibility or WCAG conformance? Reach out to set up an audit!
An audit consists of an accessibility specialist completing a series of tests to verify conformance with WCAG success criteria. Approximately 25% of these tests are automated, the remaining 75% are completed manually. Any failures that are found are documented as remediation tasks and delivered to RAMP.
Engage in UX Testing
Are you confident that you've achieved some level of accessibility and are ready to take the next step? We offer UX testing services where a team of people with disabilities who use assistive technology in their daily lives will test user flows within your website or application to provide constructive feedback on areas that can be improved and positive feedback about aspects of the experience that were easy to use and understandable.
Feedback is then translated into remediation tasks by an accessibility specialist and delivered to RAMP so that your teams can easily address feedback in an efficient and meaningful way.
Show off your work
Are you an active RAMP user and are interested in seeing data regarding the progress you've made with accessibility work? For example, how automated website scores have changed over time or the amount of remediation tasks that have been marked as complete. If so, we'd love to provide you with this data.