Speed Up Your Process
Our Web Accessibility Helper works to streamline your web accessibility process. From scanning website pages straight from the source, highlighting the location of violations, and checking the contrast ratio of elements on the page, our extension works to prioritize your web accessibility compliance journey.
Scan Website Pages
Select from different WCAG rulesets to scan your site against. Choose from WCAG 2.0 A, WCAG 2.0 AA, WCAG 2.1 A, WCAG 2.1 AA, or best practice, and analyze your results. You can highlight their location on the page, expand details, and view their severity.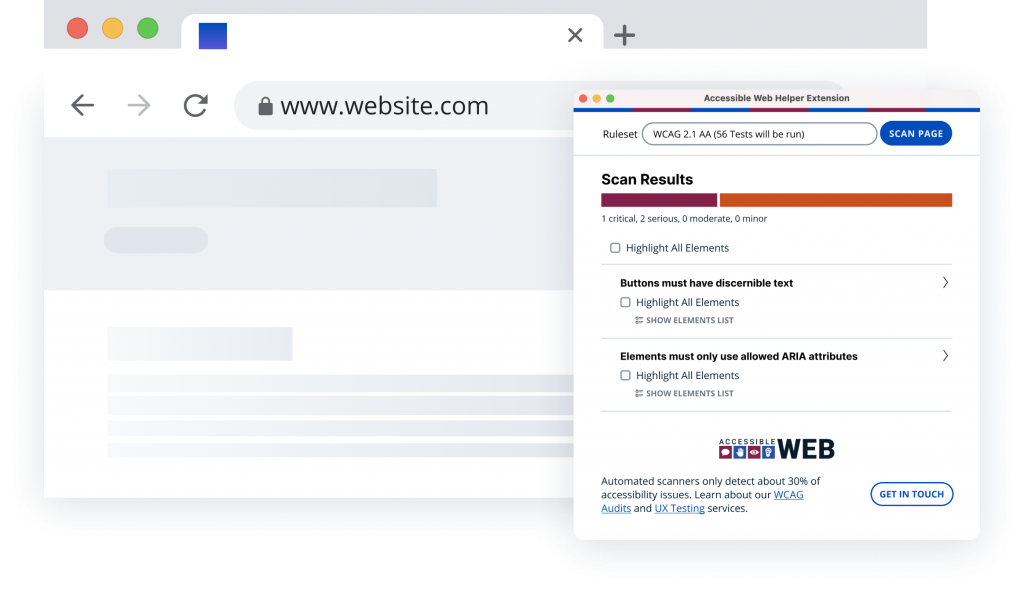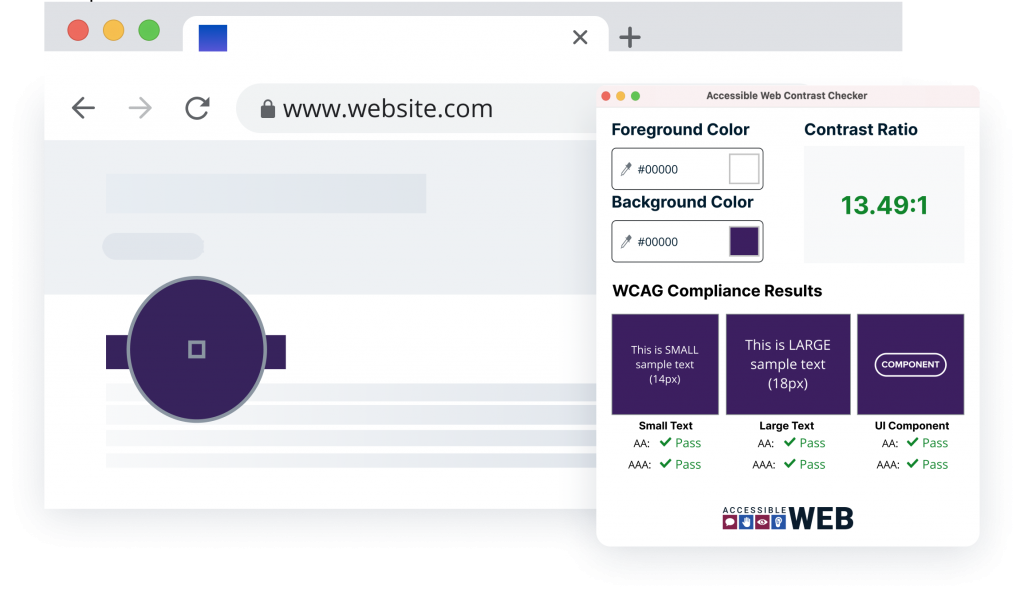 Check Contrast Ratios
Select the foreground and background color of any elements on the page to check their contrast ratio and WCAG conformance.
Turbocharge it with RAMP
Pair the Accessible Web Helper with RAMP to unlock its full potential. Automated scanners only detect approximately 30% of accessibility issues, so learn about our manual WCAG audit service or start a free trial of Accessible Web RAMP today!