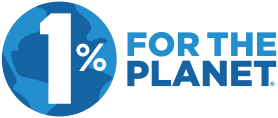 WCAG Audits
A specialist will test your website/application against every WCAG 2.1 AA success criterion.
VPAT Preparation
Industry-standard web accessibility report to showcase your commitment and empower your sales team.
Accessibility Testing
Our team of individuals with disabilities will test your website or webapp using their assistive technologies.
Remediation Support
Put our expertise to work as you upgrade your assets and implement best practices into your dev cycle.
Accessible Web Academy
Power up your team's web accessibility skills with online courses and collaborative webinars.
A11y Certification Seal
Complete our comprehensive web accessibility upgrade process and earn our Accessibility Certification Seal.
For every digital product at any stage of development
We offer comprehensive guidance and best practices for websites, web applications, and iOS and Android applications. Whether it's providing assistance with designs or collecting feedback post-launch, we will support you throughout your entire process.
Create a sustainable accessibility practice
Web accessibility is an ongoing journey that requires proactive maintenance, adaptation to technological advancements, responsiveness to user feedback, and compliance with changing regulations.
Rely on IAAP-Certified accessibility experts
Our team members have undergone rigorous training and passed the International Association of Accessibility Professionals (IAAP) certification exams, validating their expertise in web accessibility and commitment to upholding accessibility standards and best practices.
Schedule a free consultation
Meet with a web accessibility consultant for a free 30-minute discovery call to discuss your needs and dive into details about our web accessibility services.