Create a new revenue stream for your agency
Web accessibility is one of the fastest-growing agency service segments, take advantage now.
Build more inclusive websites and attract new clients
When agencies add web accessibility to their toolbox they find a whole new world of clients.
Achieve ADA compliance and avoid lawsuits
Build and maintain websites for your clients that meet legal compliance requirements.
Manage the accessibility of your portfolio from one platform
Our RAMP platform allows you to monitor and continually scan all of your client websites. Add all of your sites to a single organization within RAMP, and get an overhead view of what's going on.
Address ADA compliance requirements
Accessible Web RAMP was built to help you address all compliance requirements efficiently and at scale.
Ensure all of your clients are safe from litigation by working towards ADA compliance.
Provide a good experience for users using your website.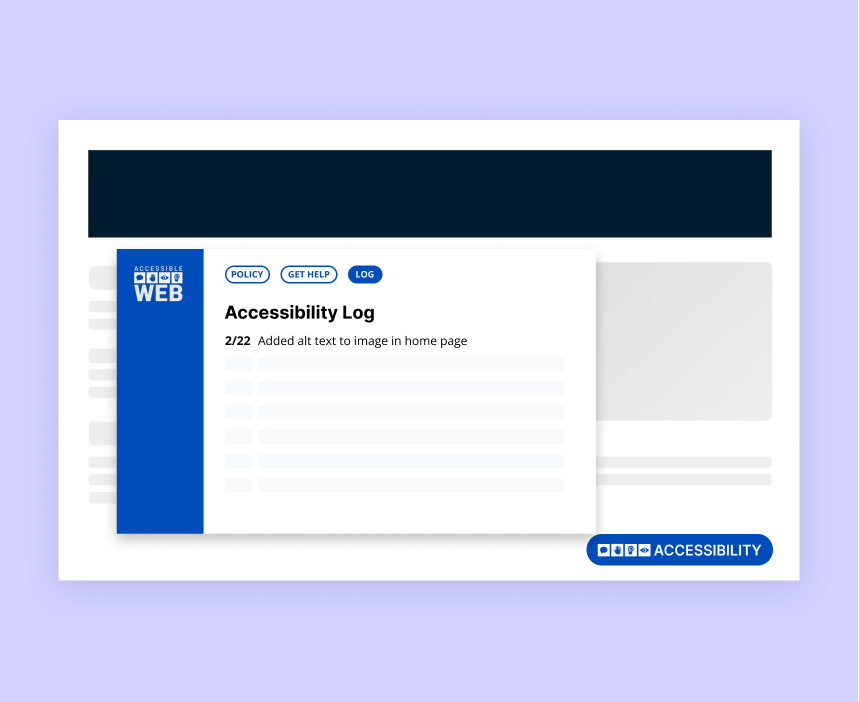 Report progress over time
We recognize the importance of keeping your clients in the know. That's why we built a suite of reporting tools to streamline this process.
Automatically report the work you are doing and how it improves accessibility with Log Entries
Keep your team and clients up to date on your site health with scanner digest emails
Add accessibility expertise
Accessible Web works closely with its agency partners allowing them to add our accessibility expertise to their businesses without the need to make a new hire. Whether you need help with a one-time consulting job or need a retained expert, we have services designed to meet your needs.
Discounted Bulk Rates
Unlimited Free Accounts
Access to Coaches and Experts
Centralized Platform
Free Accessibility Courses
White-Labeled Collateral
Co-Marketing Opportunities
Leads
Join our growing network of agency partners


Learn more about our agency partnership program
We love talking shop with digital agencies and can set your team up with the tools and expertise to successfully offer web accessibility to your clients. Let's connect and get the conversation started.