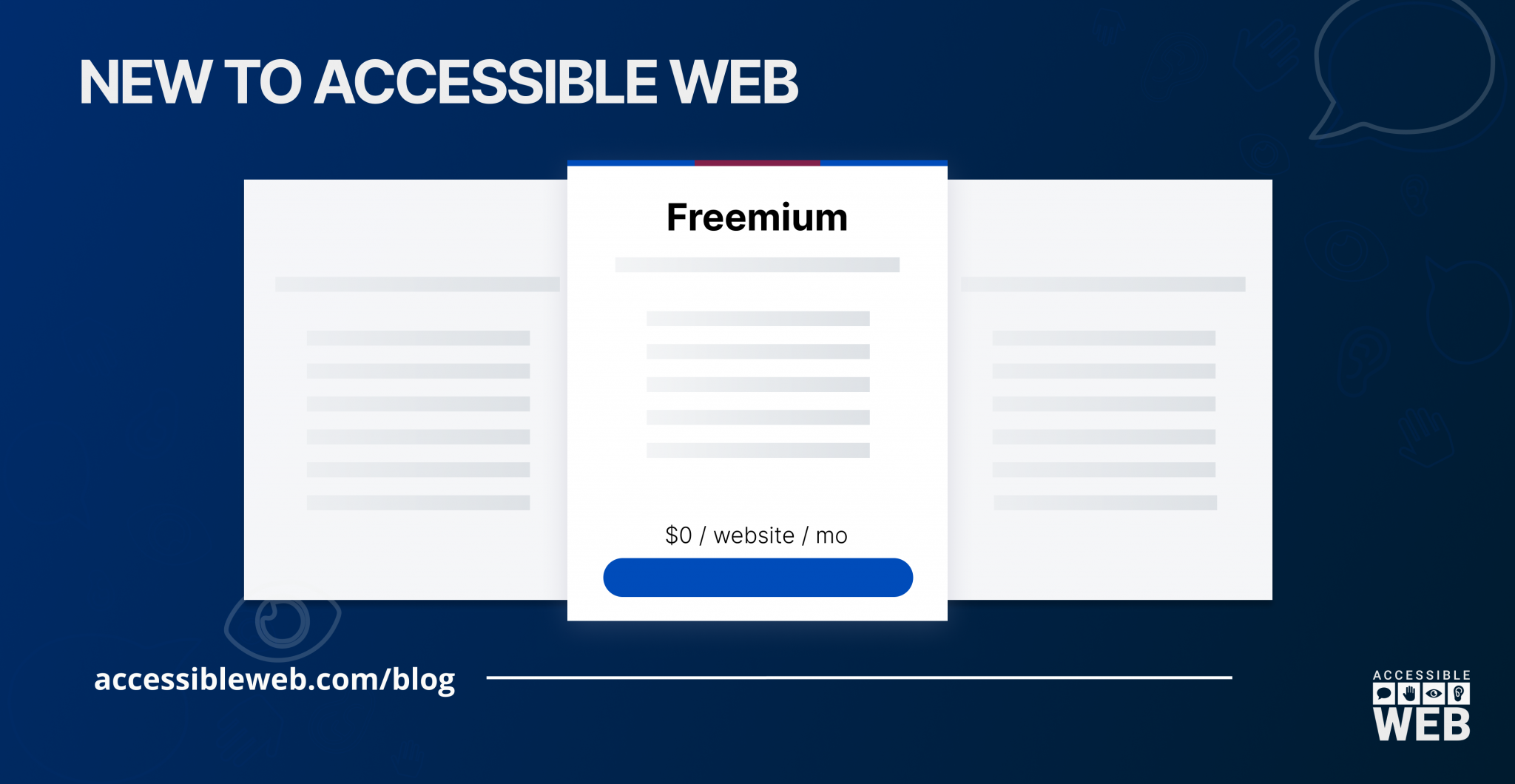 NEW to Accessible Web RAMP: Freemium
Introducing Freemium Subscriptions for Accessible Web RAMP
We're excited to introduce a new free subscription option for Accessible Web RAMP. Freemium RAMP accounts are intended to give more people access to the accessibility tools they need.
Sign up for a freemium RAMP account to start monitoring your website for accessibility issues today. With freemium, there is no limited trial period or credit card required.
What is included with a freemium RAMP account?
Up to 100-page scans per month
Accessible Web's A11Y Center

Accessibility Statement Generator
Appearance Customization
Issue Reporting Form
Accessibility Log

Remediation and task management
User management (invite teammates)
Complimentary onboarding support
How do you sign up?
Click the "Try for Free" button in our navigation, or register for your RAMP account.
Enter the domain of your website. If your domain doesn't match the email you used to sign up, you'll need to verify your domain before you can enable page monitoring.
Upload or import pages to your RAMP account. Pages can be uploaded individually from within the Page Monitoring tab or in bulk by adding your sitemap under Settings > Page Monitoring. Read more about adding pages to RAMP.
Configure page monitoring settings, invite team members, and set the frequency of your scans.
Check out our RAMP User Guide for help setting up and getting the most out of your RAMP account.
The Goal: Make Web Accessibility Tools More Accessible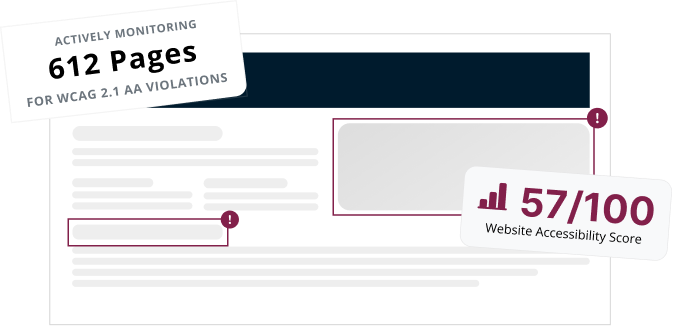 With the introduction of freemium, we're saying "goodbye" to 14-day free trials.
Building an accessible website is a process… and we've come to realize that 14-days is not enough time for most individuals/teams to make meaningful accessibility improvements. Additionally, maintaining accessibility requires ongoing monitoring or regular upkeep.
We want to give more people access to regular page checking and ongoing accessibility monitoring.
With a freemium account, you can try Accessible Web RAMP without the pressure of a limited 14-day trial. Users and organizations who find value in RAMP can upgrade to one of our paid subscriptions (starting at $79/month for up to 1,000 monthly page scans) for access to additional scans and support services.
Do accessibility right.
Accessible Web RAMP is not an overlay or plug-in product. We recognize that automated accessibility testing tools are just one piece of a comprehensive web accessibility strategy. Manual auditing and remediations are necessary to uncover and eliminate all accessibility barriers; UX testing by people with disabilities is also highly recommended.
That is why RAMP brings together our tools, services, and recourses. In addition to automated page checking and monitoring, we also use RAMP to deliver manual audit and certification results.
Our goal is to make the web more accessible for everyone, one website at a time. We hope freemium accounts will help us do that by putting powerful accessibility tools in the hands of more website owners, developers, and agencies.