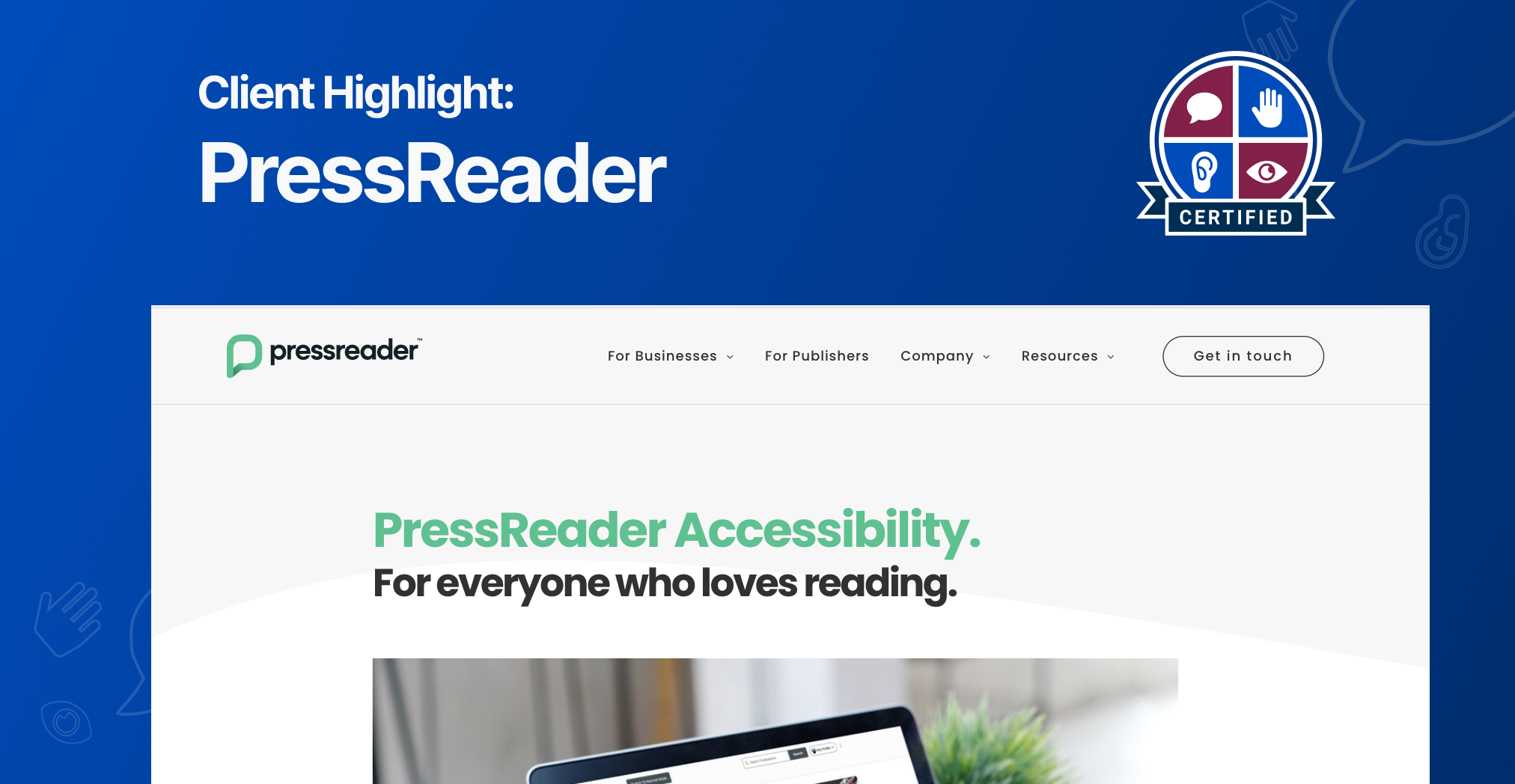 Client Highlight: PressReader
We would like to shout out one of our clients, PressReader, for their continued commitment to web accessibility. In PressReader's recent blog post, they highlighted how they prioritized accessibility for the launch of PressReader Accessibility in late 2020.
In their blog post, PressReader states, "With our access to over 7,000 publications, PressReader acts as a portal into multiple magazines and newspapers that may not have the resources to incorporate assistive technologies into their digital offerings."
This continued approach to providing access to their database for all users is to be celebrated. Their in-depth look at the steps they took in order to achieve accessibility is a great framework for how we often advise clients to view accessibility as a journey, not a destination. We look forward to seeing the work PressReader continues to complete as they push forward to continue their work in web accessibility.