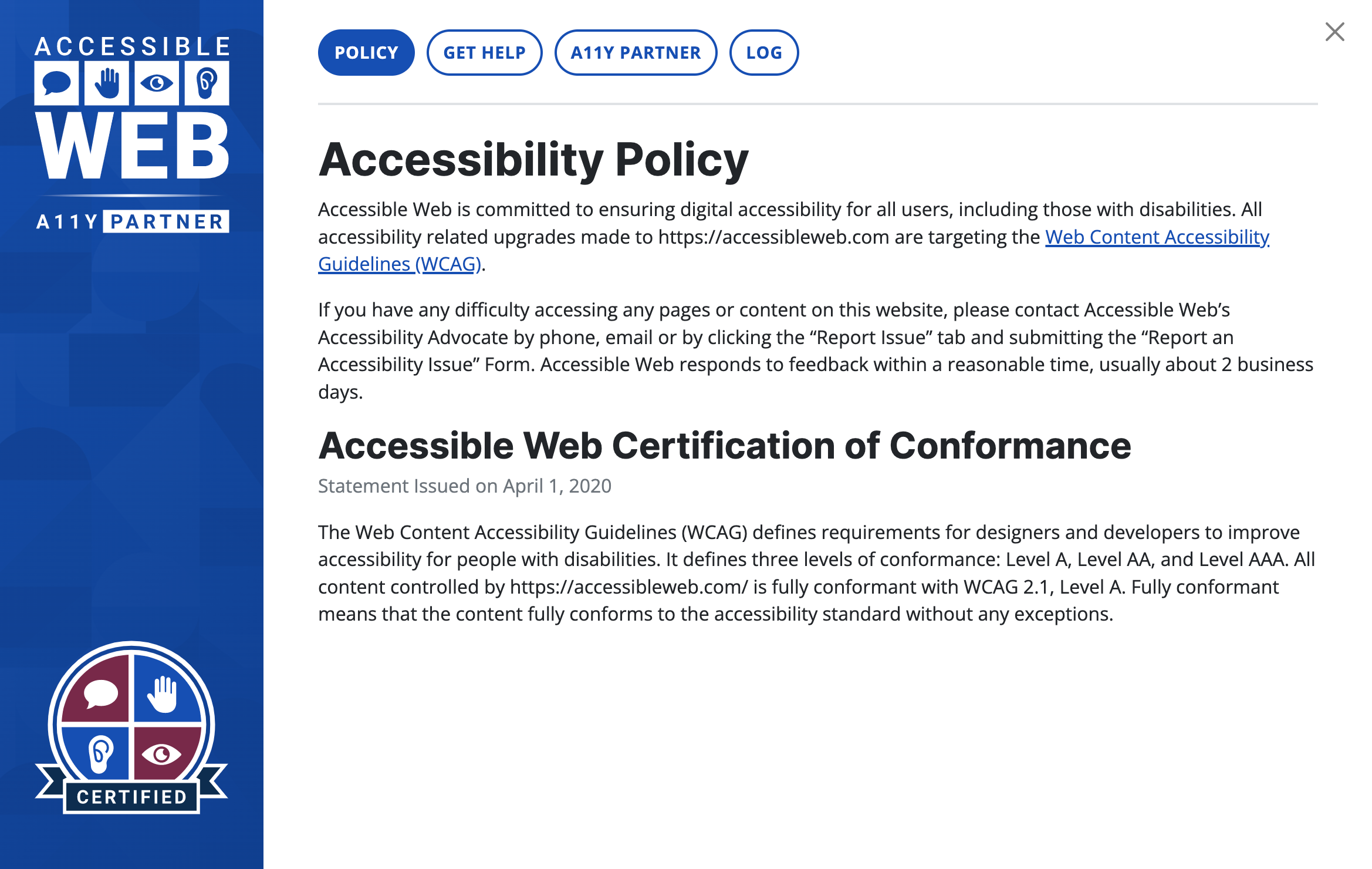 A11Y Partner
Displayed if you are part of our A11Y Partner Program.
Certification Seal
For clients that have completed our certification process.
Resources
Display policy, issue reporting form, accessibility log, and A11Y Partner status for your website visitors.
Accessibility Policy
Let your customers know that web accessibility is important to your organization. Your policy is customizable to your needs & WCAG conformance goals. It's also a place where you can note any 3rd party tools that don't meet conformance requirements.
Accessibility Issue Reporting
Provide multiple methods for users to report accessibility issues to your designated accessibility advocate. The form is simple; submissions will appear as new User Tickets within RAMP. In addition to the form, you may also provide your users with phone and email options in case a user would like alternative methods.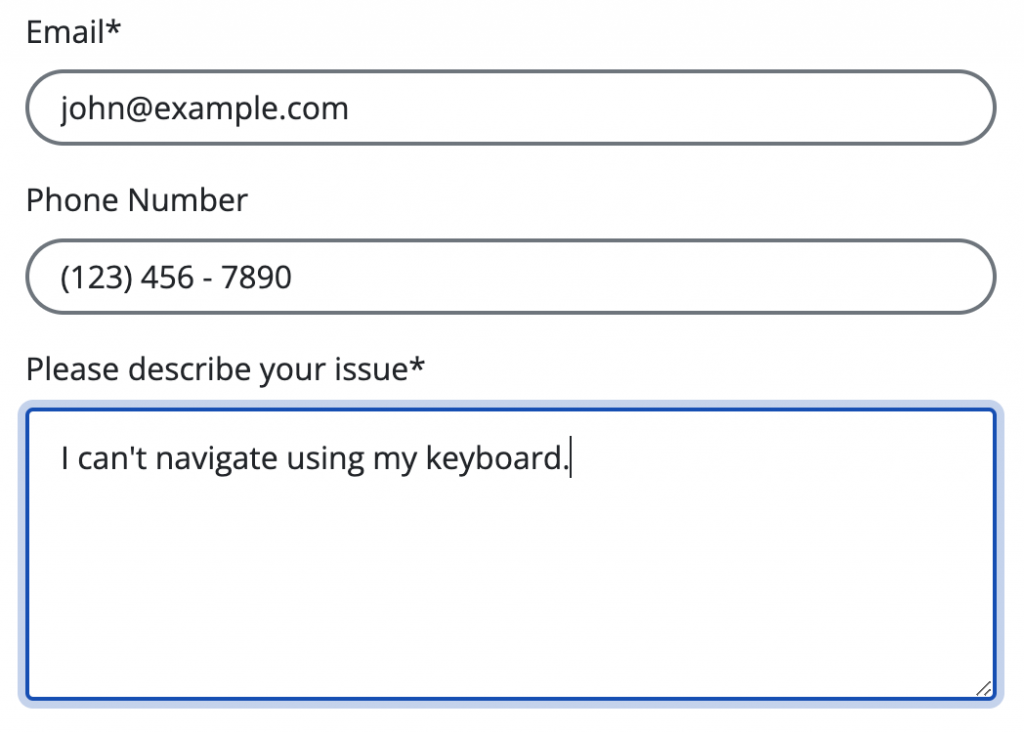 User Tickets
User tickets are created in 2 ways. Users can directly submit an issue in the A11Y Center through a simple form, or you and your team can create a ticket in RAMP from a user issue reported through an alternative method.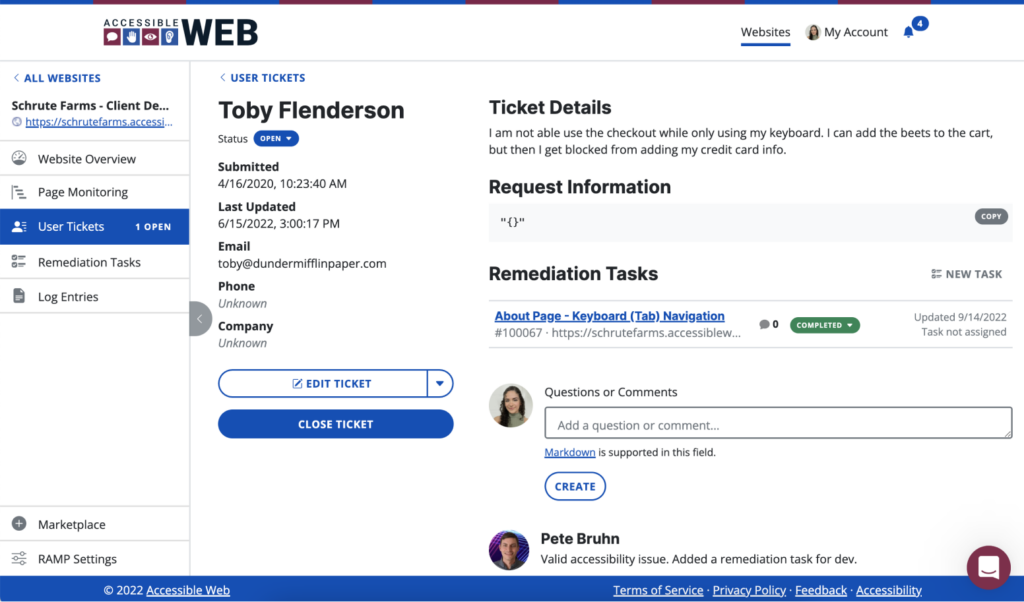 Create Remediation Tasks
Once a ticket has been validated, easily create a Remediation Task from it so that your team can start working to resolve the issue.
Accessibility Log
All web accessibility activities can be recorded to promote them in your Accessibility Log. Entries create as you remediate WCAG violations and pass milestones, such as receiving site or page certifications. Remediated user-reported issues can also be added as log entries.