Before you can start scanning and monitoring for accessibility issues, you'll need to import pages from your website into RAMP. Depending on the size and development stage of your website, there are three ways to add web pages to RAMP.
When you add pages to the Accessible Web RAMP, you gain the ability to create remediation tasks, make notes, or even schedule them for automated scanning.
Individually Add Pages by URL Path
Bulk Import Pages by Linking a Sitemap
Bulk Import Pages by Uploading a CSV File
Contact Us for Complimentary Account Setup Assistance
---
Individually Add Pages by URL
Individual pages can be added to RAMP from the Page Monitoring tab. Just provide the URL path of the page you want to import and RAMP will do the rest.
How to upload individual pages in RAMP:

"Page Monitoring" > "View All Pages" > "Add" > "Single Page"
Adding pages individually works best for small websites or in instances where you want to pick and choose the pages you upload.
If you have a larger website and are trying to use a freemium RAMP account, we recommend adding pages individually to conserve your free 100 monthly page scans. Adding pages individually also allows you to prioritize your highest-traffic pages first for scanning.
Bulk Import Pages by Adding Your Sitemap
To start importing pages from your website automatically, you first need to add the sitemap path for your website under the RAMP Settings tab.
Adding your sitemap to your website's Accessible Web RAMP account is the best and most efficient way to import pages into RAMP.
How to add your sitemap to RAMP:
Navigate to "Settings" in the lower lefthand corner of RAMP.
Select "Page Monitoring" from the horizontal menu bar.
Add your sitemap path in the specified field (example: /sitemap.xml).
Click "Save" at the bottom of the page.
Issues adding your sitemap? Check out our tips for troubleshooting sitemap issues.
Once you've linked your sitemap, your web pages will automatically be imported into your website's Accessible Web RAMP. View the pages you've imported from the Page Monitoring tab.
When new pages are added to your sitemap, they will also be added to RAMP and scanned for accessibility issues. Accessible Web RAMP will not delete pages that are removed from your sitemap. Similarly, if RAMP automatically adds a page from your sitemap, which you later delete, we will not re-add the page to your RAMP account.
Important Note for Freemium Users
If you're using a freemium account and add your sitemap, RAMP will automatically ingest all your website's pages but will only scan the first 100 pages. This will happen automatically. If you want more control over which 100 pages are scanned, we recommend importing your web pages via CSV file upload, instead of by linking your sitemap.
Bulk Import Pages Using a CSV File
You can also bulk import web pages by uploading a CSV file of your URL paths. This can be done under the Page Monitoring tab of your RAMP account as well.
How to bulk import pages from a CSV file:

"Page Monitoring" > "View All Pages" > "Add" > "CSV Import"
Importing pages by CSV file is useful if a website lacks a functioning sitemap. This method of uploading pages also gives the website owner more control over which pages are added to RAMP and when. Freemium users, for example, may choose to upload pages by CSV file so they can control exactly which pages they scan first without going over their 100-page scans/month limit.
The downside to importing pages via CSV file or individually is that you'll need to manually add any new web pages to RAMP. When RAMP is linked to a sitemap, it automatically updates in response to sitemap changes, like the removal or addition of pages.
For help putting together and uploading a CSV file, get in touch with us.
---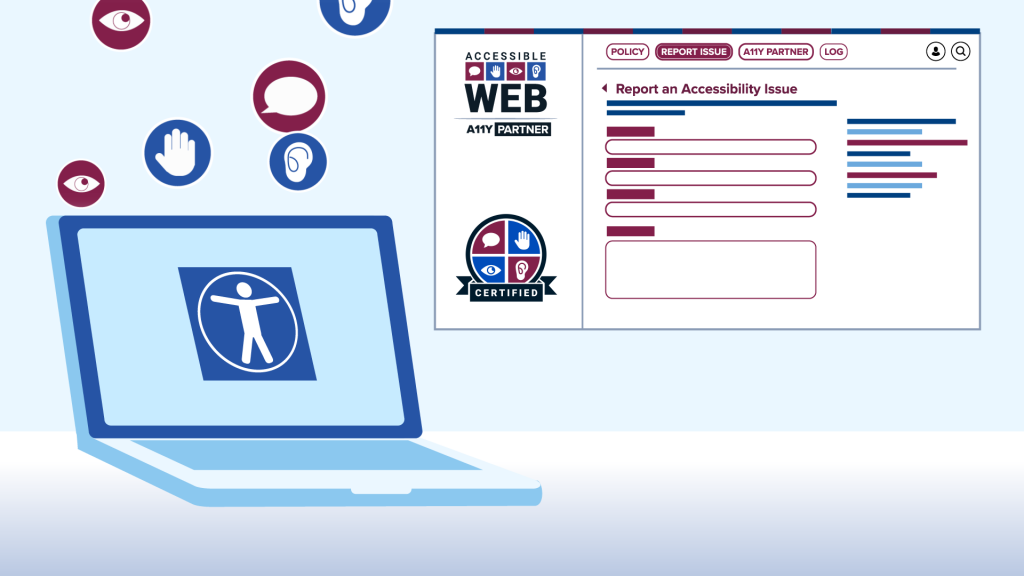 Troubleshooting Page Import Issues
Why aren't pages scanning after linking a sitemap to RAMP?
Absent or Malformed Sitemap
If your website lacks a sitemap, don't panic. It is also common for preview/staging environments to lack sitemaps. Instead of using your sitemap, you'll just need to import pages into your RAMP account either individually or by uploading a CSV file.
Incorrect Domain
If you've added your sitemap but RAMP is still unable to scan your pages, check that you've entered the correct domain for your website. The domain you entered for your website must match the domain of your sitemap. No
If you enter "www.example.com" when your actual domain is "example.com," RAMP won't be able to use your sitemap to automatically scan your website. Check the domain you entered to ensure it matches up with your real domain and sitemap.
Extremely Large Sites or Multiple Sitemaps
While RAMP is capable of scanning and monitoring entire websites, sites with an exceedingly large number of pages may not be able to automatically scan.
If you think your site may be too large to scan automatically, contact us for help setting up your account. The upper limit on page scans can be overridden with approval.
Robots.txt Denies Access
Check your Robots.txt file for restrictions or crawl delays that might interfere with RAMP's ability to scan your sitemap. Sometimes websites will restrict sitemap crawling in their robots.txt file. If your robots.txt restricts access and disallows sitemap crawling, Accessible Web RAMP won't be able to automatically scan your sitemap.
If your sitemap is unable to scan or you don't see any scanned pages in your RAMP account within 24 hours, contact our team for assistance setting up your account.
---
Contact Us for Complementary Account Setup
Contact Us for Assistance
---
Troubleshooting & Frequently Asked Questions
Have questions you aren't seeing the answers to? Get in contact with us.
Why am I still not seeing pages from my website show in RAMP?

If you are not seeing any pages within 24 hours after adding your sitemap to your Website Settings, then there may be a problem scanning your sitemap. Make sure that the sitemap you have specified is accessible to all users (ie. not behind any authentication), and that it contains valid sitemap xml. If you have verified those items, then your site may be blocking our bot. Make sure you don't have any entries in your robots.txt file that would block our bot from reaching your sitemap. You can learn more about our bot here.

Why aren't pages from my website showing up in RAMP?

Our bot currently scans sites for new pages twice a day, this is subject to change, but may be the reason you aren't seeing the page yet. If the page still isn't showing up after 24 hours, make sure that the page is present in the sitemap that you have specified in your Website Settings.

What is "Active Scanning Job" and how does Accessible Web RAMP schedule scanning jobs?

"Active Scanning Job" will show the current, automatically scheduled scanning job being processed. Accessible Web RAMP will periodically check your website for pages that need to be scanned based on the what you have specified as their preferred scanning frequency, and when they were last scanned. When it finds one, it will group it with other pages that are also due (or close to due) and scan them together in a "scanning job". You can expect new pages to be scanned (or at least scheduled in a scanning job) within an hour of them being detected. If you manually request a single page to be scanned, you can expect the scan to complete much quicker than this, likely within 5 minutes.

What rules are being checked during the accessibility scan?

Accessible Web uses Axe Core to perform accessibility scans of the pages you request. We run the scan on your page and check for violations of WCAG 2.1 AA by default. If you would like to change the rules that we are checking for, you can adjust these settings in the RAMP Settings tab of you website.

Is there a way to manually trigger a scan of a page?

Yes! Navigate to the page within your RAMP account, and click the Scan Page button.