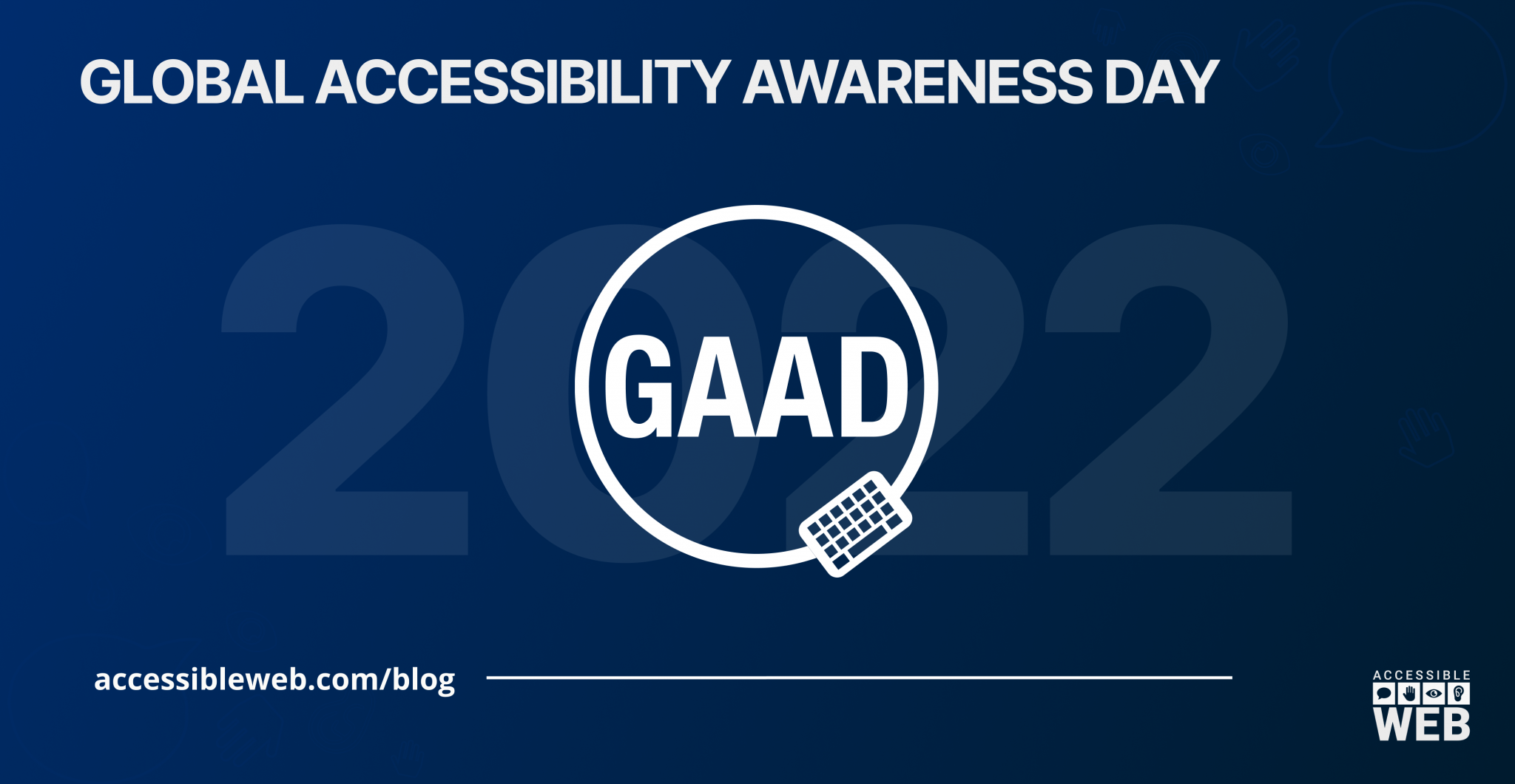 Global Accessibility Awareness Day 2022
GAAD: What it is and Why it Matters.
What is Global Accessibility Awareness Day?
Over 10 years ago, Los Angeles-based web developer Joe Devon published his famous blog post discussing the importance of digital accessibility and its current state. By sheer chance, this post was uncovered by Jennison Asuncion, a Toronto-based accessibility professional, and the basis for Global Accessibility Awareness Day (GAAD) was formed. Since then, May 19th has been celebrated as a day to recognize, celebrate, and learn about digital accessibility in the modern world.
Why it Matters.
The digital accessibility space is accelerating at a rapid pace however mostly goes unnoticed. In 2020, almost 97% of the top 1 Million websites online had critical digital accessibility roadblocks called out in the WCAG 2.1 standard. When we also consider that 1 in 4 individuals in the United States has some form of disability, we can see the major gap that exists in our digital world.
We have a shared responsibility to create an accessible world for everyone, both in our physical spaces and in our virtual communities.
Accessible Web and GAAD
In celebration of Global Accessibility Awareness Day, Accessible Web is excited to announce that we are hosting a free webinar, "How the ADA Affects Your Website." Presented by Abby Scott, CPACC this discussion will cover the history of the ADA, how it applies to websites, and the lawsuits that have resulted from this as well as some best practices you can implement to avoid ADA demand letters and lawsuits.
About the Speaker:
Abby Scott holds an International Association of Accessibility Professionals (IAAP) certification and is an expert in how web accessibility affects our online experience. Abby supports project teams in making their websites, applications, and platforms accessible and has been a key part of their success throughout the years.
This event has already passed.