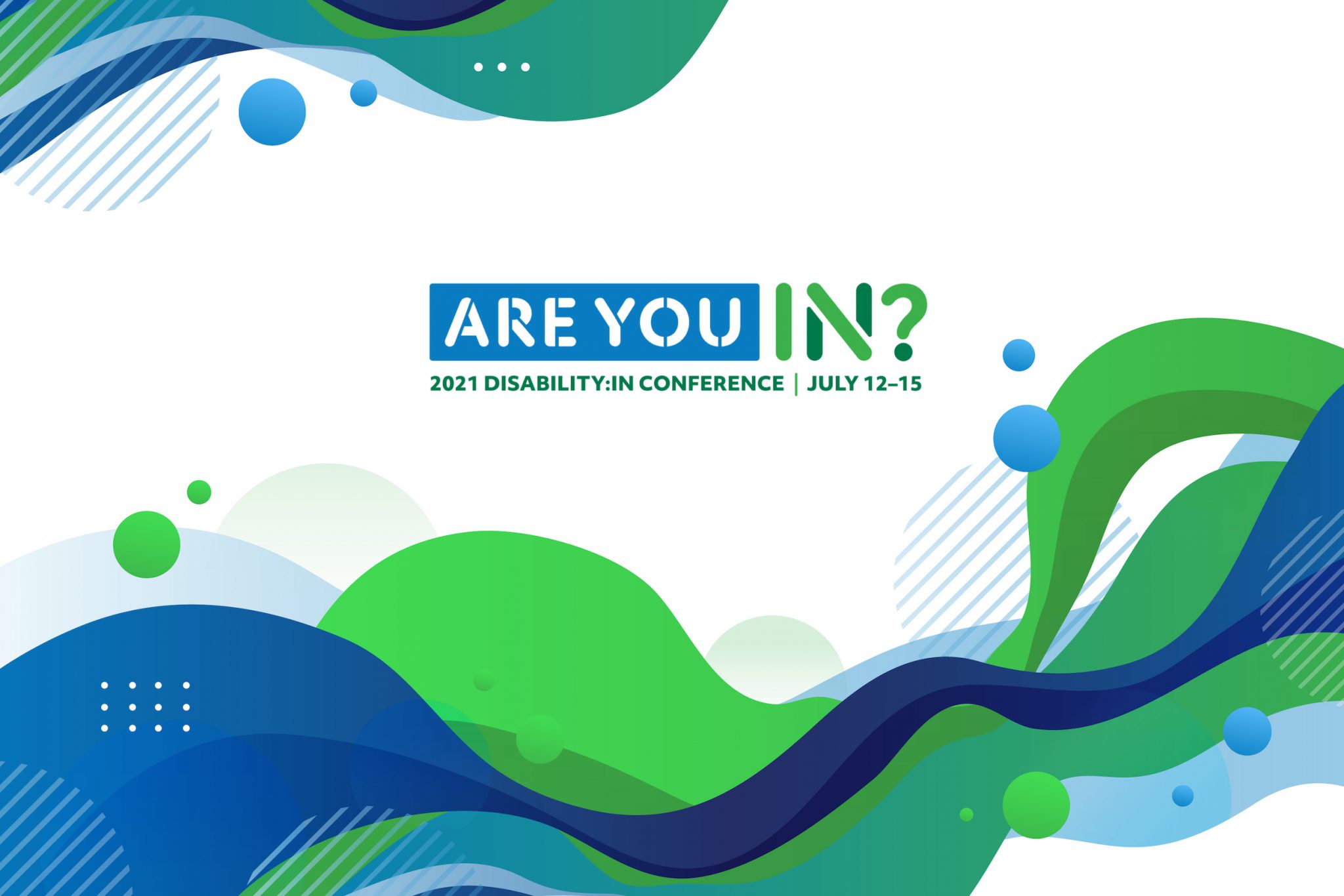 Disability:In Conference Awards
As the space of web accessibility grows there is a growing number of exceptional businesses and individuals who are dedicated to ensuring inclusivity. Accessible Web is excited to be taking part in the Disability:In Conference this week. Not only does this opportunity allow us to learn from industry experts, but we can also recognize those individuals helping to push inclusivity within their businesses. Disability:In recognized some of those individuals during their Inclusion and DEI Top-Scorers Awards.
Disabiltiy:In kicked off the awards by congratulating companies who have scored 80 and 90% on their Disability Equality Index, DEI. The DEI provides companies with a roadmap that features actionable steps and strategies to ensure they can achieve disability inclusion and equity. With 329 companies participating in DEI, it is clear that company culture focusing on inclusion is growing in importance.
Only a few of the companies in the 80% tier are;
AMC
Lululemon
Pepsico
Pillsbury
Ralph Lauren
Snap Inc
State Farm
True Value
Companies in the 90% tier include;
ADP
Altice USA
Amazon
Exelon
Finra
Experian North America
Fox
Quest Diagnostics
Those who should be congratulated on achieving 100% include;
Adobe
Airbnb
American Airlines
Charles Schwab
Cigna
Choice Hotels
Colgate-Palmolive Company
Comcast NBC Universal
Delta Airlines
Dell Technologies
General Motors
Google
HP inc
Intel
Lenovo
Linkedin
Merck
Metlife
Microsoft
Northern Trust
Oracle Corporation
The Walt Disney Company
This list highlights only a few of those recognized today. As larger companies start to take inclusion and accessibility more seriously, we can hope for that to translate to web accessibility as well.
Some of the individual awards given were;
2021 Nextgen Alumni of the Year – Ike Tallerine
Marketplace Innovator of the Year for Products – Google
Marketplace Innovator of the Year Campaign – Comcast
2021 Supplier Diversity Advocate of the Year – Kimberly Marcus
2021 Affiliate of the Year – Disability:In Wisconsin
Supplier of the Year – Certify My Company
ERG/BRG of the Year – Intel
ERG/BRG Executive Sponsor Of The Year – Alleace Gibbs
John D Kemp Leadership Award – Cathy Bessant
Employer of the year – Salesforce
Each one of these individuals and companies should be congratulated on their hard work and dedication to inclusivity. Their dedication is part of how we will be able to reach our goal of web accessibility for all. Accessible Web is excited to take part in the rest of the conference and learn more about the state of accessibility in the professional world.