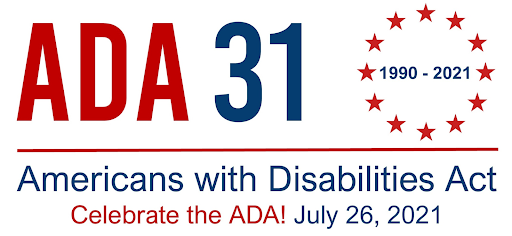 31 Years of the ADA – A Look Back at the Groundbreaking Law
Accessible Web is proud to support the Americans with Disabilities Act (ADA) 31st Anniversary. It was signed into law in 1990 by President George H.W. Bush and serves as a landmark event in the movement for accessibility. On July 26th we celebrate this important civil rights law that prohibits discrimination against individuals with disabilities and ensures that people with disabilities have the same rights and opportunities as everyone else.
According to the CDC, 26% of Americans live with a disability. This act allows them to have the same opportunities as everyone in all areas of public life, including:
Jobs
Schools
Transportation
Healthcare
And all public and private places that are open to the general public.
However, there is still lots to be done. Under Title III of the Act, websites fall into these categories as they are considered places of public accommodation. This means that the digital world must also incorporate accessible practices to account for the different ways in which people with disabilities experience and adapt to the digital world.
Join us in celebrating this landmark event by prioritizing accessibility, because we believe people with disabilities should be offered the same opportunities to participate in society. Legislation like this drives our work here at Accessible Web, and it is our hope that we can honor this act by helping to build a more inclusive web together.
Sources:
ADA National Network (adata.org)