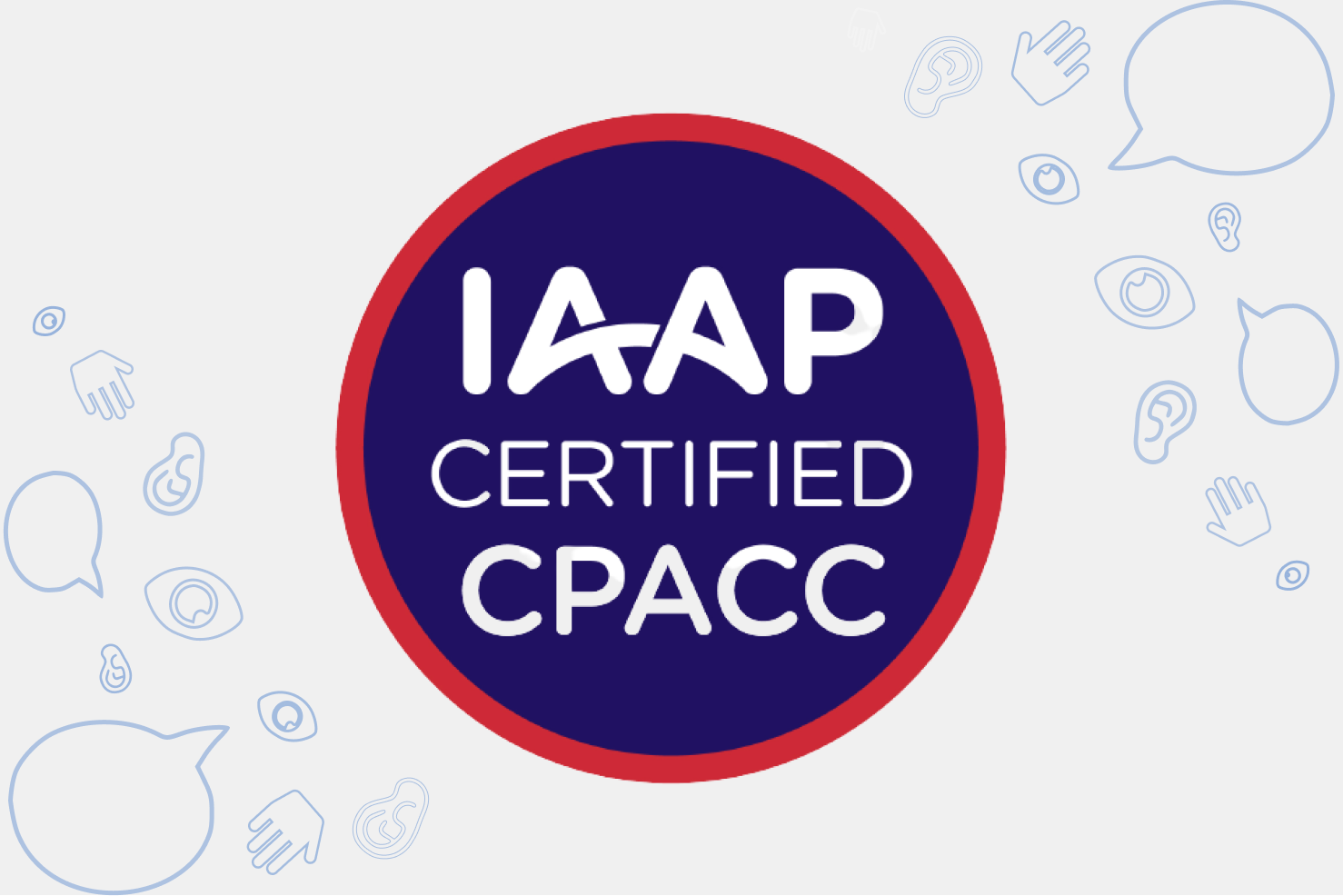 Accessible Web's CPACC Certified Team Grows
As the Accessible Web team grows, we are continuing our dedication to ensuring our team are experts in web accessibility. Part of our continued efforts in staying educated on the growing accessibility sphere is having all of our team members become CPACC Certified. The CPACC is the IAAP's "foundational certification, representing broad, cross-disciplinary conceptual knowledge." The IAAP describes the CPACC as, "indicators of your commitment to the accessibility profession, industry, and community."
Accessible Web is excited to announce that the following six team members have achieved CPACC Certification.
-George Heake, Director of Accessibility and Outreach.
-Abby Scott, Sales Representative.
-Tricia Pesce, A11Y Specialist.
-Kenneth Schwoerke, Jr. Front End Developer.
-Leah Mattern, A11Y Specialist.
-Alex Getty, A11Y Specialist.
We would also like to congratulate Lead A11Y Specialist, Alaina Birney, on passing the Web Accessibility Specialist (WAS) Exam. Combined with her previous CPACC Certification, Alaina is now a Certified Professionals in Web Accessibility (CPWA)–the highest credential in web accessibility. Alaina joins Accessible Web's Senior Software Engineers, Nick Romano and Ryan Berliner, who have achieved their CPWA Certification previously.
Accessible Web is proud to be a member of the IAAP Community. As more team members join, we are dedicated to growing our CPACC and CPWA Certified staff. As the accessibility space grows, we will continue to ensure we grow with it.