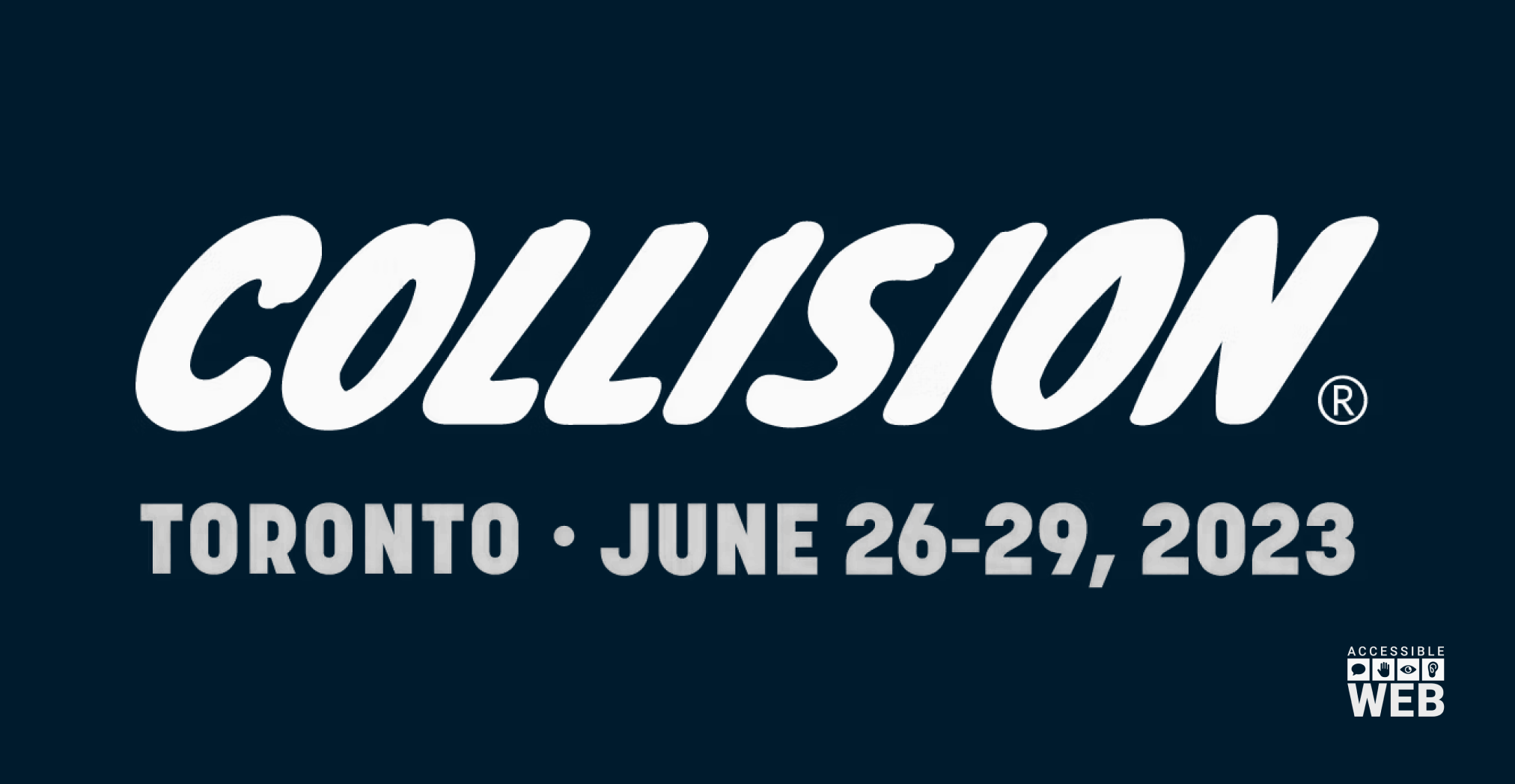 Visit Accessible Web at Collision 2023 in Toronto
Stop by booth A123 tomorrow, June 27th, and say "hi" to Accessible Web at Collision.
Branded the "Olympics of tech" by Politico and "North America's fastest-growing tech conference," we are ecstatic to attend Collision 2023 as part of the ALPHA Startup Program, a program for early-stage startups with outstanding potential.
There is no better place to emphasize the importance of web accessibility than at a conference with tens of thousands of attendees from various industries gathering to discuss the latest trends and innovations in technology. We believe web accessibility should be a part of the conversation when looking at the future of technology. We look forward to sharing our expertise with other attendees.
Our team will host a booth on Tuesday, booth A123, to showcase our tools and services, connect with customers, and provide information on the importance of web accessibility.
We are particularly excited about this opportunity to connect with our Toronto-based customers, so don't be shy about stopping by!