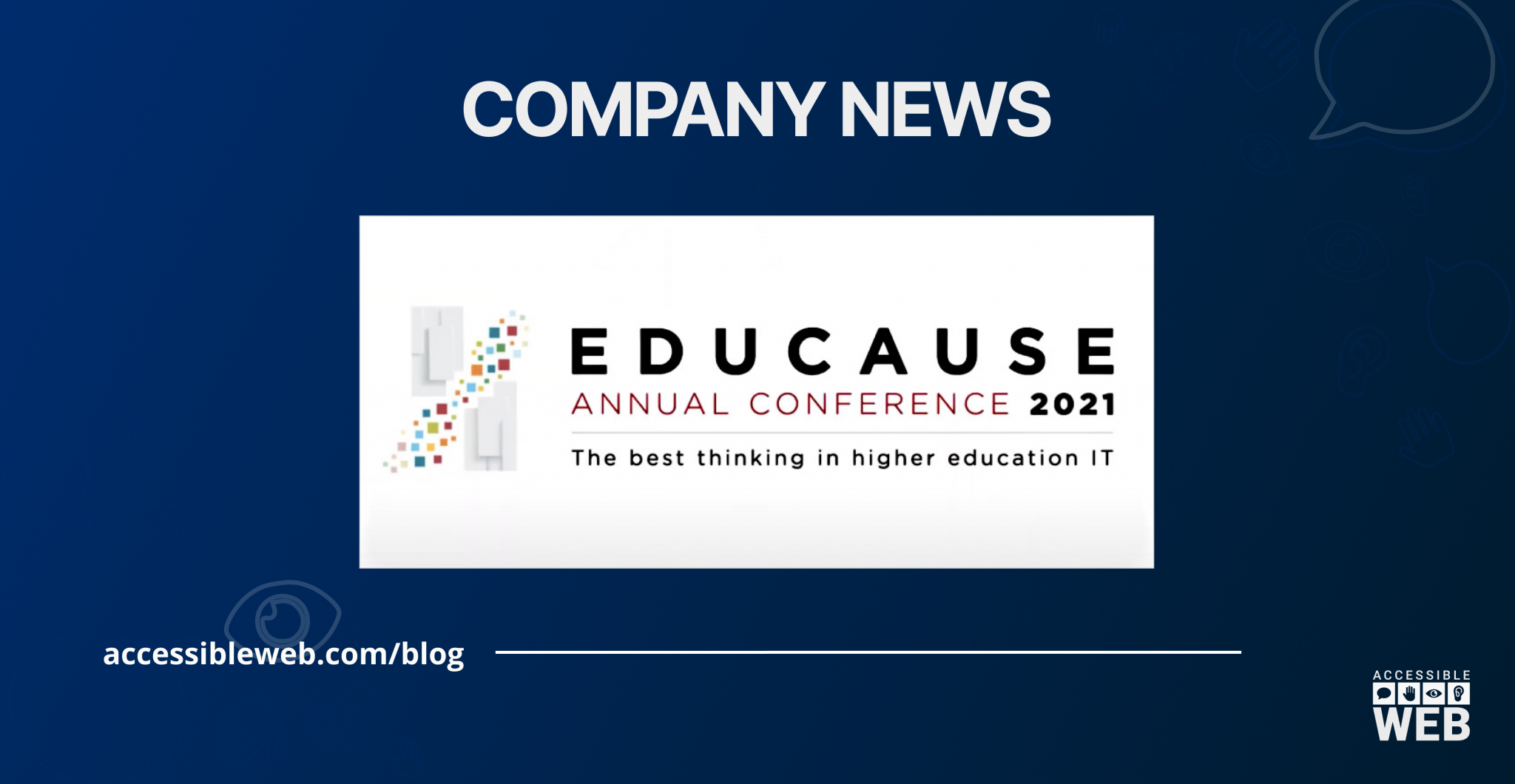 Accessible Web Attends Educause
This week, Accessible Web had the pleasure of attending Educause, a conference for the community focused on advancing higher education through information technology. Being around a community that shares a similar mission of improvement was a great experience. Web accessibility in education is about making advancements by removing barriers for students. Students should focus on learning, not struggling to use technology only designed for certain people. Failing to consider web accessibility in your public-facing websites and tools isolates those who cannot fully use them.
These are times of adaptation where we're relying on the web like never before. According to Section 508 of the Rehabilitation Act, having a Voluntary Product Accessibility Template, a VPAT, is the easiest way to show your product meets the required accessibility for any technology marketed towards federal employees. It is also important in showcasing your commitment to inclusion for students.
At Accessible Web, we do more than just offer VPATs. Our audit and certification process ensures your VPAT outlines the scope of our testing and details how your website or web app fully conforms with the Web Content Accessibility Guidelines, WCAG. We assign one of our Web Accessibility Specialists to run a battery of automated and manual tests on each page of your website or web app and provide detailed instructions for your developers as organized and approachable tasks in RAMP. After remediations and the second round of audits, our team of accessibility UX testers will test your website or web app using assistive technology to ensure it is fully accessible.
Let's join in the commitment to advance higher education. Connect with Accessible Web today to start your path to providing equitable experiences for all.
Sources:
Sell Accessible Products and Services