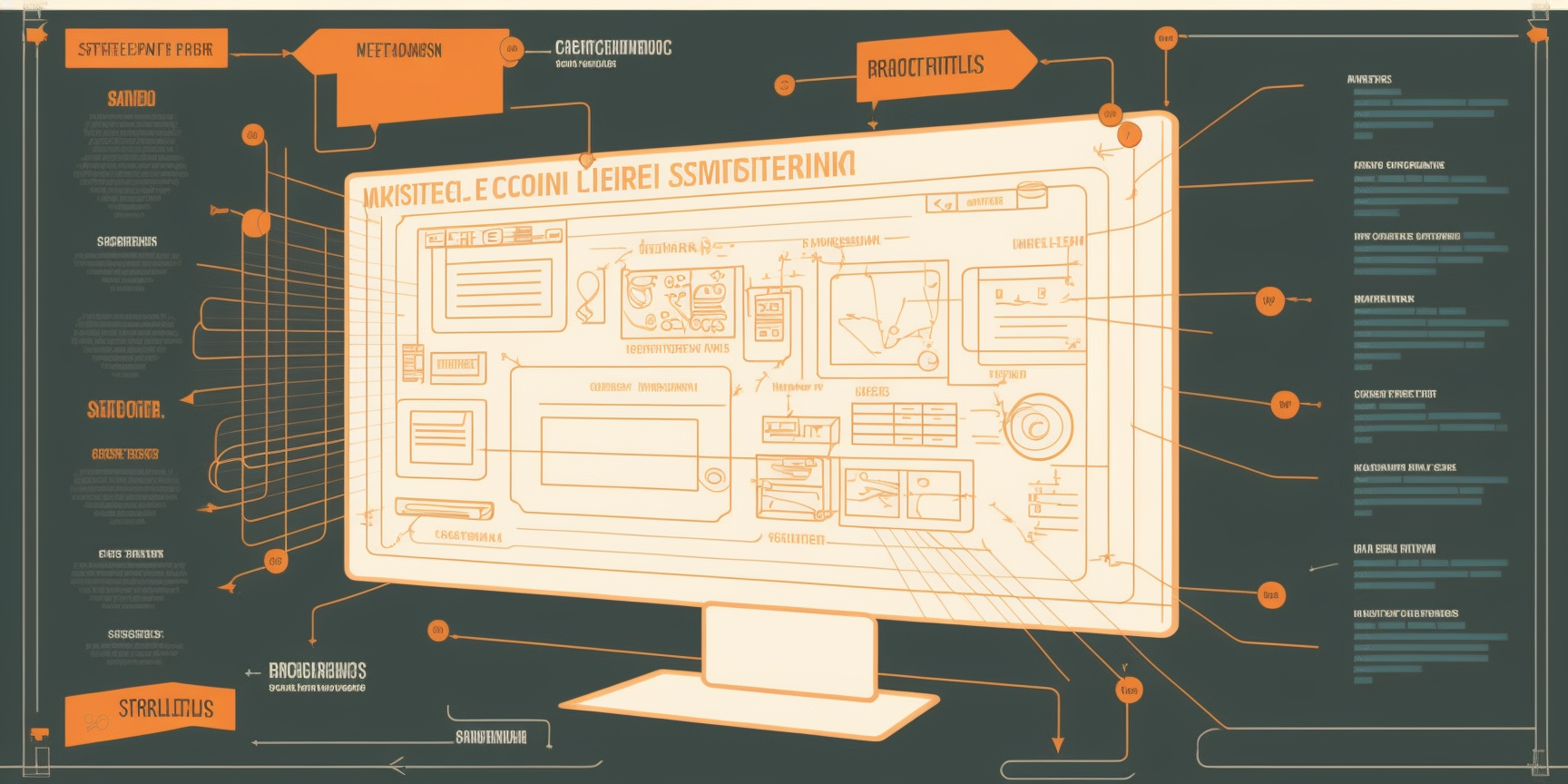 This post was updated on August 11, 2023.
We get questions on a daily basis about 2.2 so we asked our WCAG expert Alaina Birney, CPWA, to discuss the upcoming changes. We've included her detailed notes below.
WCAG 2.2 is now available across our suite of tools! Start scanning now or get in touch to plan your next website or application audit.
---
WCAG 2.2 guidelines are expected to be released by the World Wide Web Consortium's Website Accessibility Initiative in the near future. They were previously expected for release in 2022, but it looks like the release of new guidelines is finally imminent.
Accessible Web is preparing to update RAMP, Accessible Web Helper, and Accessible Web Academy shortly after new guidelines are officially released.
WCAG is a framework designed to improve digital accessibility for people with disabilities. As new technologies come along and existing ones evolve, updates are needed to maintain the success criteria to ensure they help users without being superfluous or outdated.
One such criterion, 4.1.1 Parsing, has been dropped from 2.2 because it's obsolete. This is because most assistive technology no longer needs to parse HTML directly. Over time, tolerance for HTML parsing errors has improved to the point they are no longer an issue, so the standard is being deprecated.
It makes sense, but it also makes it so 2.2 is no longer fully backward compatible with previous guidelines like 2.1 and 2.0. Typically by adhering to a newer version of WCAG, you could be assured that you were also covering previous versions as well. Not so with 2.2. Since it doesn't include parsing, a product could conform to 2.2, but technically be out of conformance with 2.1 and 2.0. For these reasons, we still recommend that those striving for conformance with 2.1 or 2.0 continue to test for and remediate issues related to Parsing.
Our own WCAG expert, Alaina Birney, provided her notes on what's changing in 2.2 that you can review below.
Success Criteria New to WCAG 2.2
Alaina's strategies for conformance:
Do not block copy/ paste functionality so that users can utilize password wallets.
Provide an authentication method where a user can enter their email address and receive a link to sign in instead of providing a password.
Alaina's notes: Very similar to the AA requirement, but does not allow for object recognition or personal content.
Alaina's example: If there is a contact us link that is present as the second link in the footer and is present on multiple pages, it should be the second link in the footer each time it appears.
Alaina's examples:
If there is a slider where a user can drag the thumb to select a value within a given range, there should also be buttons to increase or decrease the value of the slider or a text box to manually input the desired value.
Another example of a dragging movement would be the ability to adjust the width of columns within a table by dragging the edge of the column.
Alaina's notes:
General Summary: If the focus indicator is a 2px thick solid border that encloses the focused component and reaches a contrast ratio of at least 3:1 against the color that was in place before the focus indicator appeared, then this success criterion has been met.
If the focus indicator is inside the component's outer edge, it needs to be thicker than 2 CSS pixels.
If the browser's native visible indication of focus is used instead of providing a custom visible indication of focus, then the indicator is exempt from this success criterion.
It is not a requirement that solid outlines must be used, but the minimum area requirement must still be met when other shapes are used. When in doubt, it's a good strategy to make the focus indicator as clearly visible as possible or as large as is reasonable.

"If you need to use complex mathematics to work out if a focus indicator is large enough, it is probably a sign that you should use a larger indicator instead. The bigger the visible change when an item receives focus, the easier it is for someone to see." – W3C Understanding Success Criterion 2.4.13: Focus Appearance.
Alaina's example: If there is a sticky footer and a user navigates to a component towards the bottom of the page using the tab key, the focused component should not be hidden by the sticky footer.
Alaina's notes: Similar to the AA requirement, but no part of the component can be hidden. AA would allow for a part of the component to be hidden.
Alaina's example: If a user has already entered their shipping information and is prompted to enter billing information, a checkbox could be provided for the user to indicate that the billing information is the same as the shipping information. If that checkbox is checked, the billing information would be pre-populated with the previously entered shipping information.
Alaina's notes: Example (Source: Understanding Success Criterion 2.5.8: Target Size (Minimum):
The first group of components in the image passes because each component has a target size of 24 x 24 px.
The second group of components in the image passes because each component has a target size of 20 x 20 px and is offset from other components by 4px, resulting in a combined space of 24px (the minimum requirement).
The third group of components in the image fails because each component has a target size of 20 x 20 px and is not offset from adjacent components.