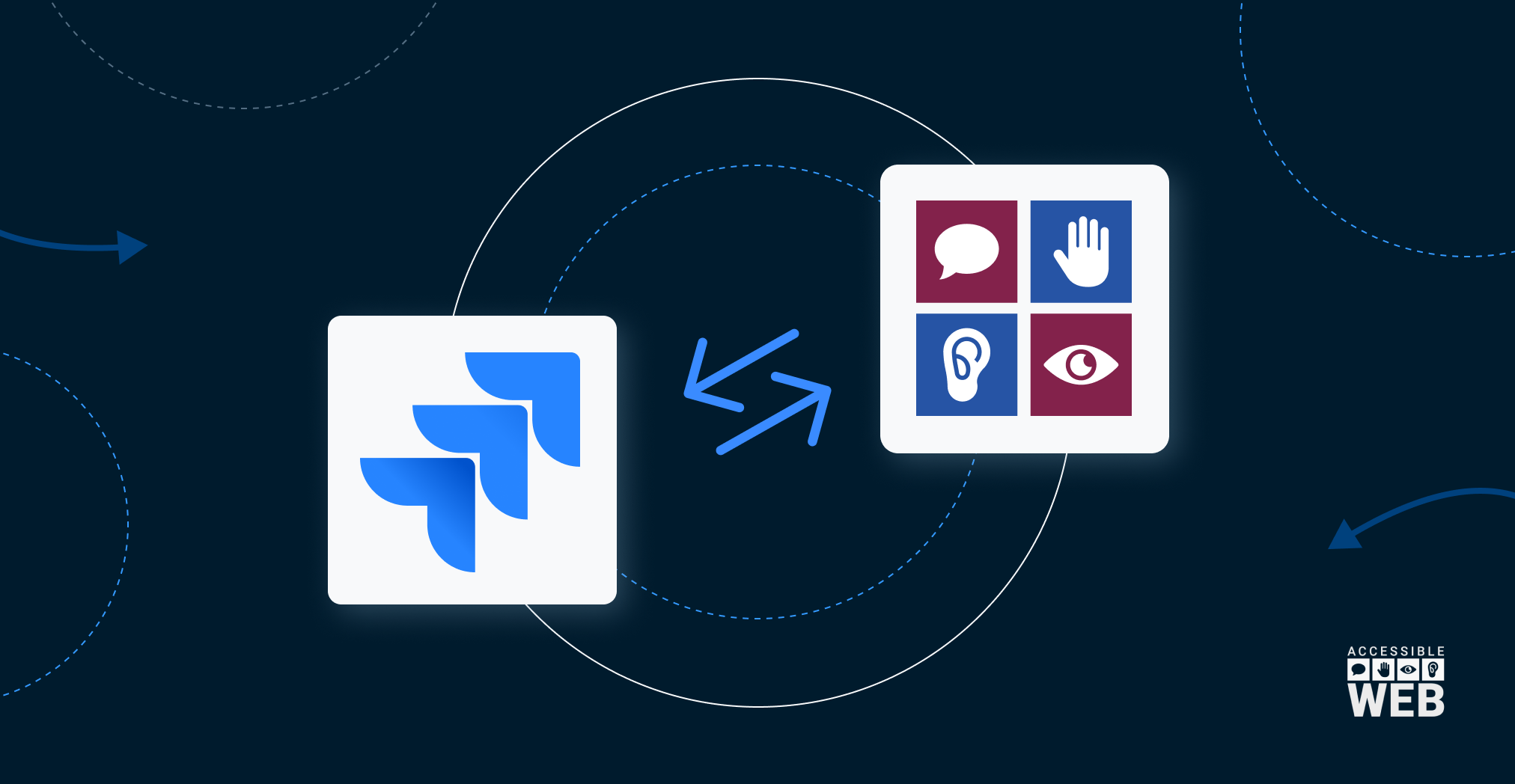 Introducing Accessible Web for Jira
Save time and say goodbye to spreadsheets with Accessible Web for Jira, an integration that will allow RAMP users to:
Push audit results and remediation tasks to Jira,
Sync statuses of Jira issues linked to remediation tasks,
Filter by Jira status in RAMP,
And more!
You can install the Jira app from our Atlassian marketplace listing here.
This integration is only available for users on our Large plan. Upgrade now or get in touch to discuss how this integration will help your team manage their accessibility efforts!
Connecting your Jira account
Navigate to RAMP Settings > Integrations.
Click "Connect to Jira" to open the instructions modal.

Add the Accessible Web App to your Jira account.
Enter the provided pairing code in Jira.
Creating Jira issues from remediation tasks
Navigate to the remediation task you want to create in Jira
Click "External Reference" > "Add Task to Jira"
Adding tasks to Jira in bulk
Navigate to the Remediation Tasks tab
Select the tasks you want to create in Jira
Click the "Actions" dropdown button > "Add to Jira."
Custom field types
Users can now create issues for projects with custom fields. Custom fields are defined and created in Jira. When a user creates a Jira issue, in addition to selecting project, issue type, and label, the form now includes inputs for your project's custom fields.
Note: We do not currently support all Jira custom field types since they are specific to each Jira project. As of now, we support basic field types, like text, number, select, and similar fields.
If you're looking to add an unsupported field type, contact us via in-RAMP messaging or email at [email protected] so our team can add support.
---
This long-awaited integration comes as the first of many integrations with RAMP. One of our goals here at Accessible Web is to make web accessibility as digestible and streamlined as possible. While RAMP remediation tasks serve this function for some, we hope this feature can help your team keep track of accessibility work wherever your team works best.
Don't miss out on this powerful integration. Upgrade to a Large plan or get in touch to learn more.
We have more exciting features coming your way soon. Until then, we're excited to hear your feedback on this feature! Please don't hesitate to send your thoughts and suggestions, including other task management platforms you'd like to connect to RAMP, through our feedback form. As always, our support team is happy and available to help answer any questions or troubleshoot. If you are an agency and aren't part of our accessibility for agencies partner program, let's talk!