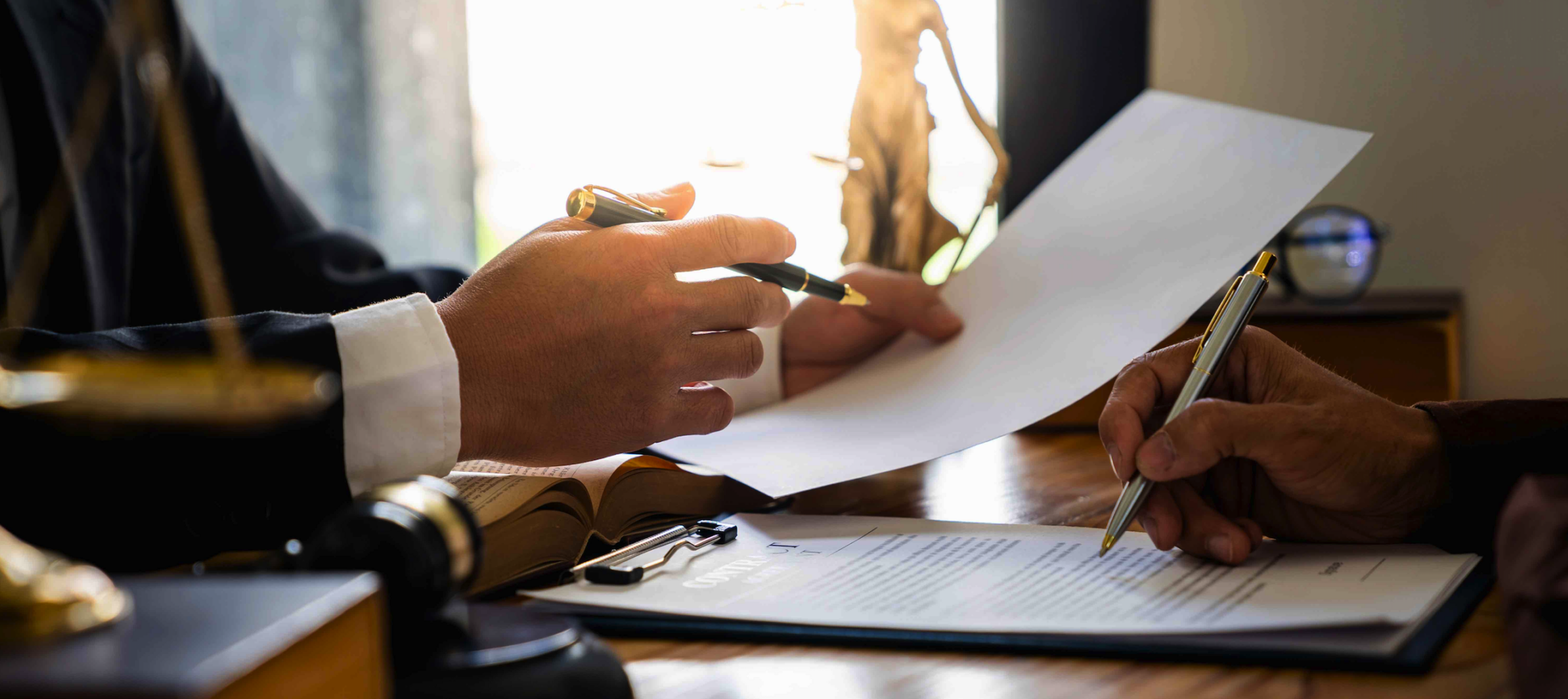 ADA Demand Letters: What are they? What Should I do If I Get One?
Introduction
When Congress passed the Americans with Disabilities Act (ADA), its goal was to ensure the ADA would adapt to the ever-evolving technology landscape. Since 1996, the Department of Justice has consistently asserted that the ADA extends its reach to encompass web content.
When a website has been found to contain violations of the ADA, it more than likely will come in the form of a legal demand letter. While ADA lawsuits are also possible, the vast majority of legal recourse that business owners see is in the form of demand letters.
Have you received an ADA lawsuit or demand letter? Do you want to avoid potential ones? We work with companies every day to achieve and maintain ADA compliance and minimize the financial cost of ADA lawsuits. Learn more about Demand Letters in this post.
What is an ADA Demand Letter?
A demand letter is a letter sent to a business owner, drafted by a lawyer, that states a legal claim and makes a demand for restitution for a legal wrongdoing. As it relates to the ADA, the legal wrongdoing mentioned is that the letter recipient's website is not accessible to people with disabilities.
What should I do if I receive an ADA Demand Letter?
The first step after receiving a demand letter is to not panic! But certainly do not ignore it. The first actionable step is to contact your lawyer for legal assistance. Your lawyer will be able to help you assess the demand letter, create an appropriate response, and formulate a plan for the future. Part of that plan is to have a concrete timeline for improving the accessibility of your digital property.
Put an Accessibility Plan into Action
You need to put an accessibility plan into action in order to meet the criteria of the demand letter and to minimize the risk of receiving another one in the future. This accessibility plan generally contains 4 steps:
Accessibility Statement
Professional WCAG Audit
Remediation Plan
Maintain Accessibility 
Write & Publish a Public Accessibility Statement
Let your customers know that web accessibility is important to your organization and what you're doing about it. Your statement should be customized to your needs & your WCAG conformance goals. It's also a place where you can note any 3rd party tools that don't meet conformance requirements.
We recommend that our customers use our A11y Center to facilitate their accessibility statement. The A11y Center also offers your users a place to report any accessibility related issues they find, as well as a log of accessibility related improvements that you've made to your site.
Have an Accessibility Audit Performed
Most demand letters related to digital accessibility cite Title III of the ADA. Legal precedent has pointed to the Web Content Accessibility Guidelines (WCAG) as the standard for ensuring a website is accessible. Working with an accessibility partner like us at Accessible Web will provide you with the expertise you need to obtain & maintain ADA compliance. Legitimate accessibility audits are robust and should be performed by skilled professionals. 
During an audit, every element of your website, including structure, navigation, content, forms, multimedia, and interactive elements is checked against the full set of WCAG success criteria. A combination of automated scanning and manual auditing techniques are used to identify accessibility problems. Automated scanning can catch approximately 35-40% of WCAG violations, with the remainder found with manual audit techniques.
Accessible Web offers WCAG audit services, which identify the accessibility issues present on your website and provide instructions on how to resolve them. We also offer tools to help you perform these audits on your own, as well as a platform to automate the monitoring of your website's accessibility over time. 
Remediation Plan
Once you have the findings from an audit, it's time to plan the remediation work. We know that there are always competing priorities but you must dedicate some amount of capacity to resolving the accessibility violations. Creating a remediation plan will allow you to easily communicate with your stakeholders and show that you have a timeline in place.
Start with the low hanging fruit; generally the automated scanning results. As your team gets familiar with resolving accessibility issues, move on to the manual audit results.
Monitor & Maintain Accessibility
Once you've resolved all the accessibility issues that the audit found, it's time to start monitoring and maintaining. Accessibility isn't "set it and forget it." As you build new features and your website evolves over time, you need to ensure that you are maintaining an accessible experience. This can be done by a combination of a monitoring platform like RAMP, integrating accessibility checks into your development cycle and recurring manual audits. 
Accessible Web's platform, RAMP, is built to automate the monitoring of website accessibility and to help you understand & resolve any issues that are identified. Set your desired WCAG version & level and we'll take care of the hard work. Even better – combine both RAMP and our Helper Chrome Extension for a power packed, efficient workflow. 
Conclusion
Demand letters are an increasingly important thing to be aware of for business owners. You need to know what they are, how to handle them, and what to do to resolve the complaint. We help businesses mitigate legal risks every day by improving the accessibility of their websites and web applications. The best thing you can do is to start implementing an accessibility plan now! Contact us today if you'd like to discuss how we can help.