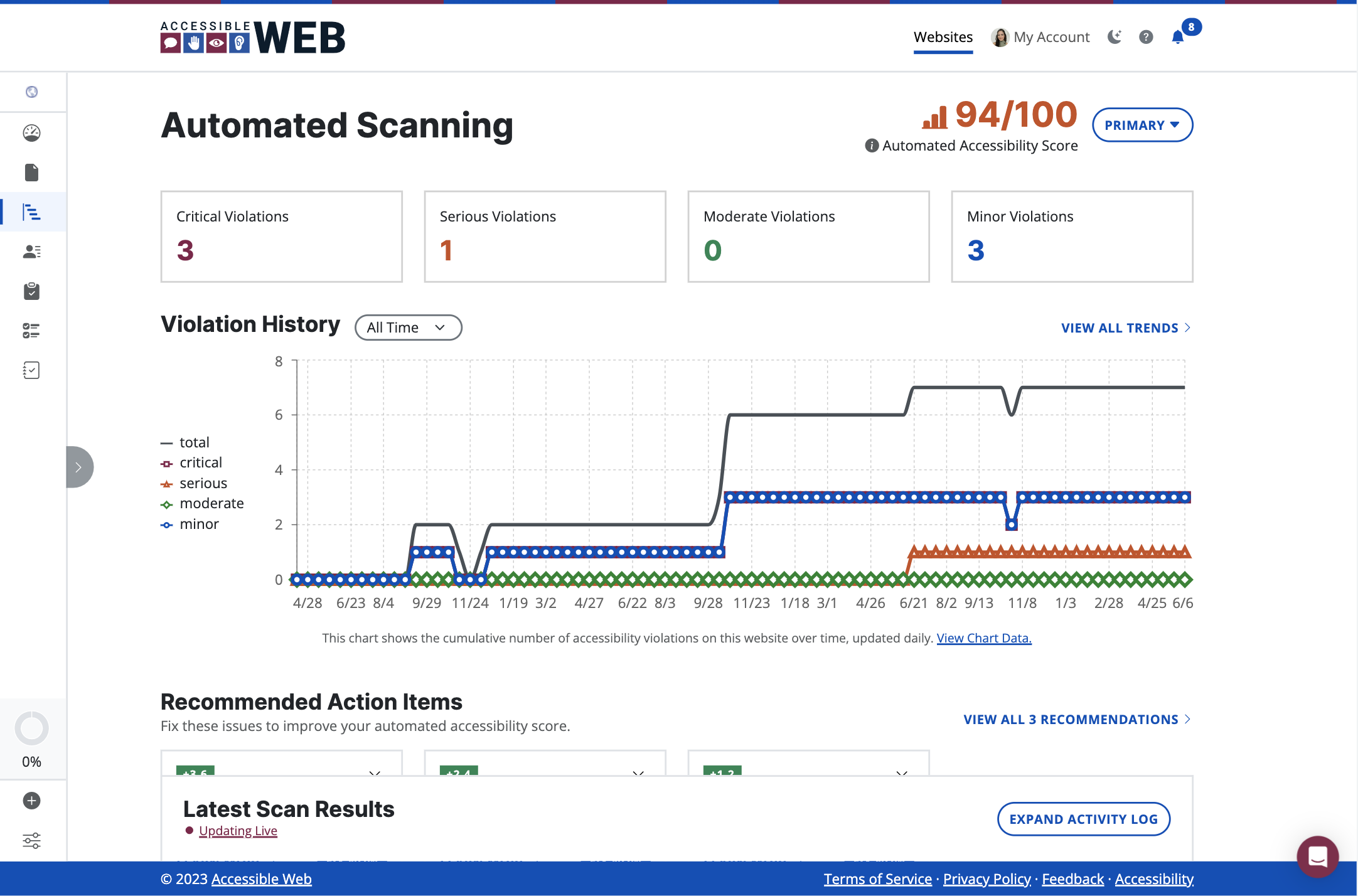 Trend Graphs
Visualize your accessibility history.
Recommendations
Your most pervasive issues in a prioritized list.
Page Monitoring
View at a glance information about your websites pages.
Automated Scanning Made Even Easier
Accessible Web Chrome Helper Extension is designed to be used in conjunction with RAMP to identify and locate issues on a page, run quick automated accessibility scans, create remediation tasks, and experiment with color contrast ratios.
Page Discovery &
Scanning Settings
Discover the violations that are meaningful to your organization.
RAMP: Let RAMP search your site for pages to monitor or add them yourself. Both options let you customize scan rulesets and schedules.
Extension: Select a ruleset and scan individual pages.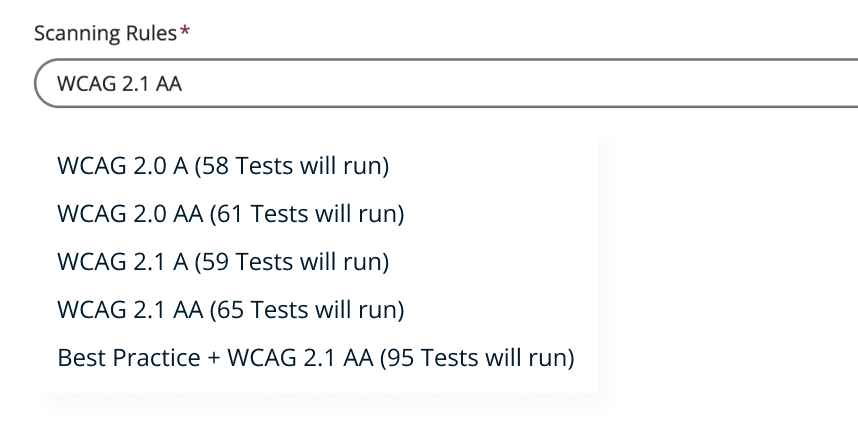 Detailed Scan Results
Each result allows you to view the affected elements, success criteria, violation severity, and remediation instructions created by our specialists.

RAMP Only: Keep track of how any one page changes over time, in addition to site-wide metrics.
Create Remediation Tasks
Organize and assign your accessibility work with remediation tasks. These include associated pages, failure descriptions, code snippets, and remediation instructions.
RAMP: Create tasks from scan results, user tickets, or manual audits.
Extension: Create tasks from scan results and export them to RAMP.
Prioritize Your Work
RAMP Only: Our recommendations feature surfaces the most pervasive accessibility issues, quantifies your impact with score estimations, and removes the guesswork by verifying your fixes on demand.
Highlight Affected Elements
Extension Only: Launch the extension from a violation or task in RAMP to highlight the affected elements directly on the page. This allows you to pinpoint and visualize the exact barrier.
Start Tackling Web Accessibility
Pair the Accessible Web Helper with RAMP to unlock its full potential. Any progress made from the extension will be tracked in RAMP without any work on your end.