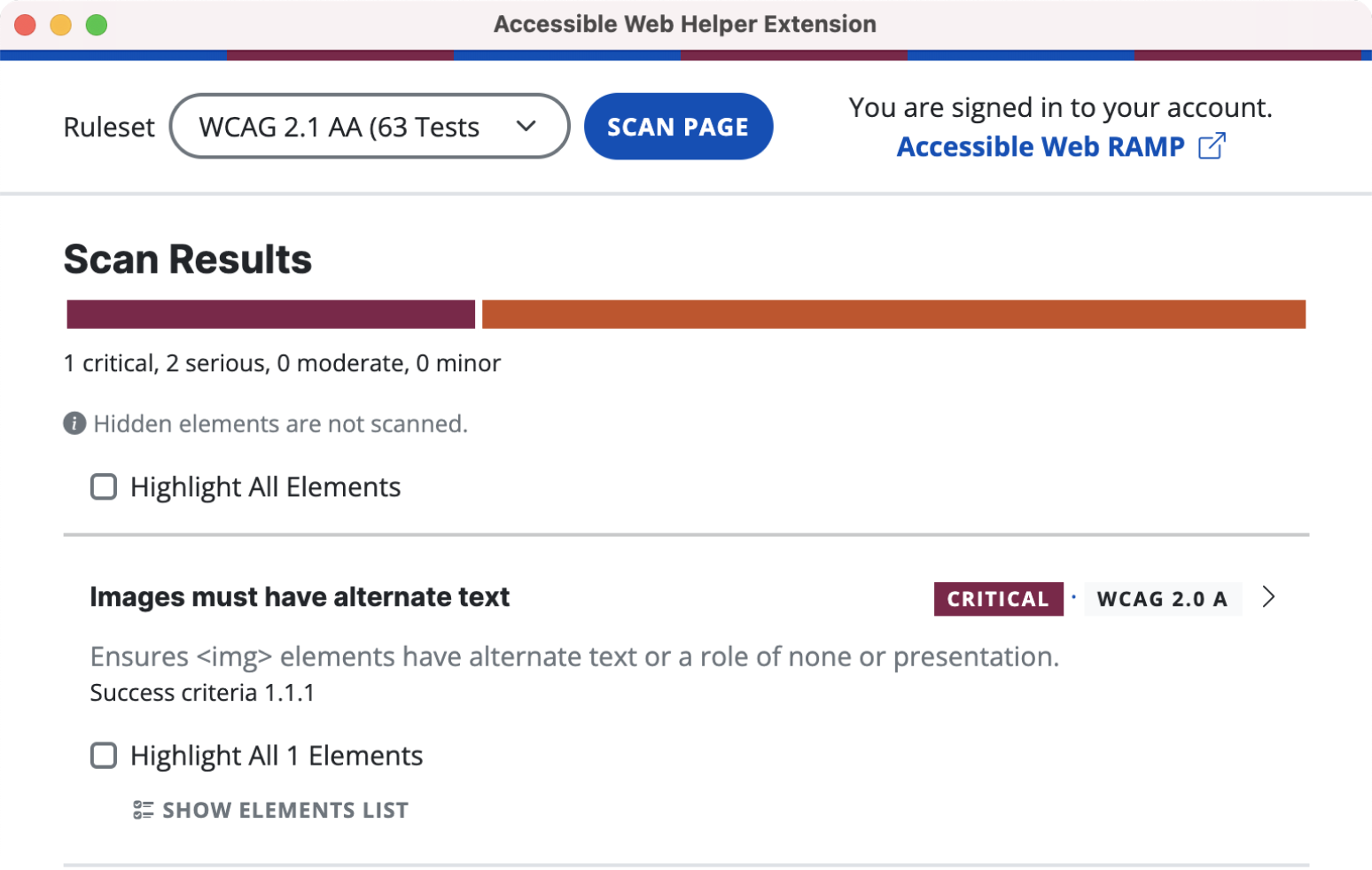 WCAG Rulesets
Choose from WCAG 2.0 or WCAG 2.1 A, AA, or best practice, and analyze your results.
Linked to RAMP
Log in to your RAMP account to streamline your workflow.
Scan in Real-Time
Scan any page, any time. Scan results contain detailed information to support your desired accessibility workflow. Remediate and re-scan as you move through violations, or assign them to your team as tasks in RAMP.

Download the extension and start scanning for free
View Detailed Scan Results
Each result allows you to view the affected elements, success criteria, and violation severity. Soon, users with paid RAMP subscriptions will be able to view remediation recommendations created by our specialists.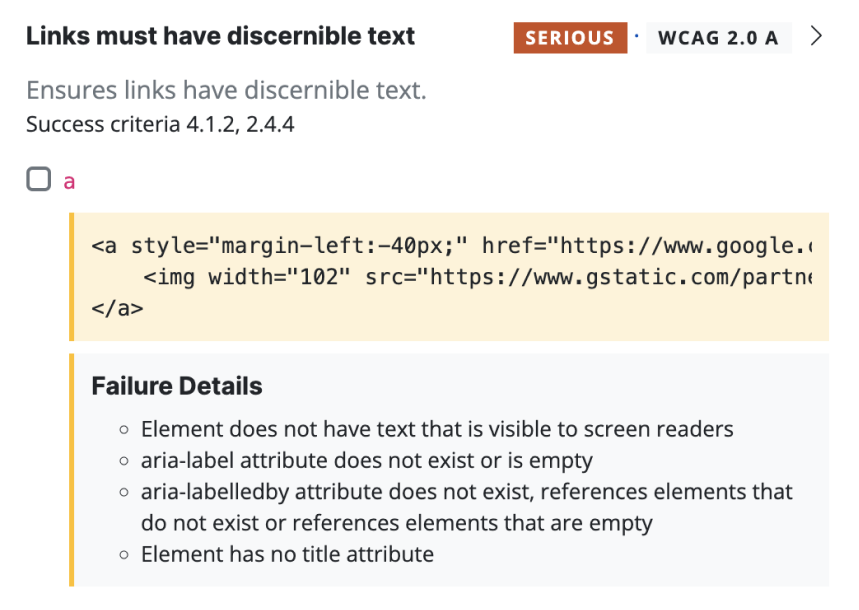 Highlight Affected Elements
Highlight the affected elements directly on the page according to their violation. This allows you to pinpoint and visualize the exact barrier.

Start highlighting violations for free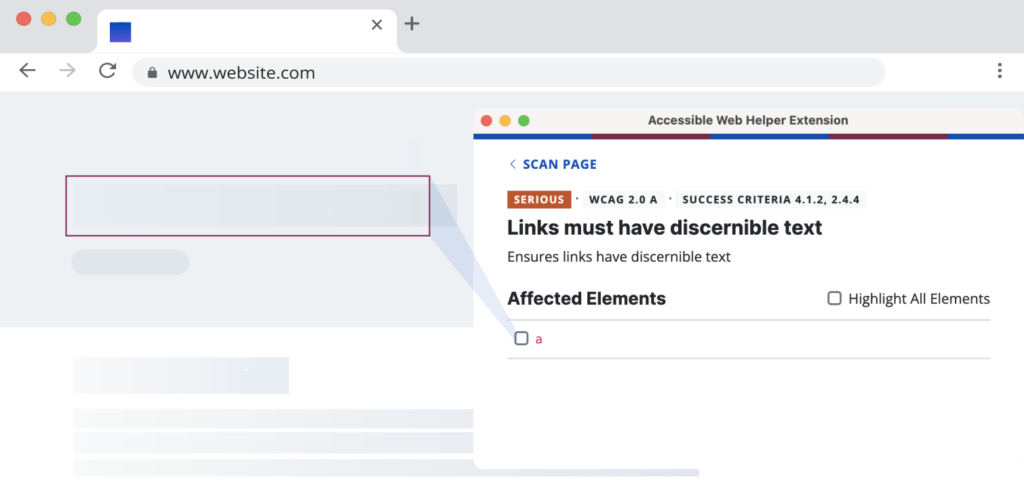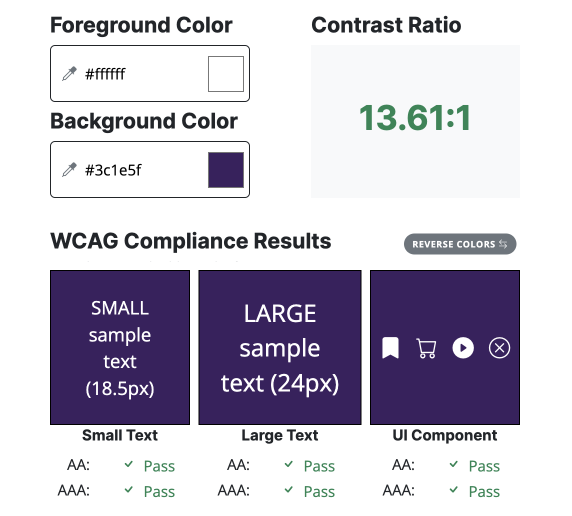 Check Color Contrast Ratios
Select any two colors on your page to check their contrast ratio and WCAG conformance.
Streamline Your Workflow
Pair the Accessible Web Helper with RAMP to unlock its full potential. Any progress made from the extension will be tracked in RAMP without any work on your end.

Learn more about the extension