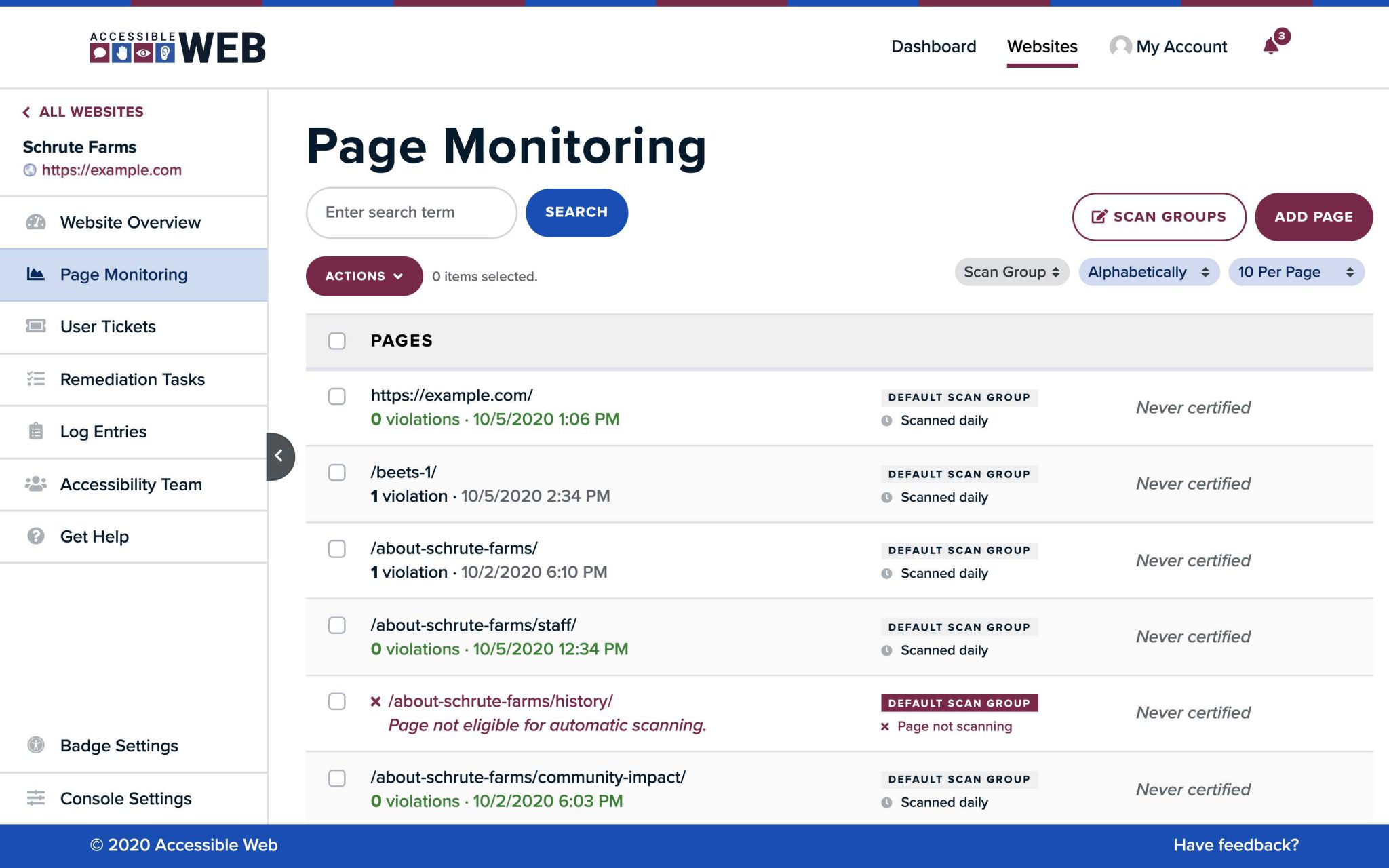 Filter Pages
Filter pages to find those with the most violations.
Invalid Pages
We'll automatically stop scanning pages that no longer exist.
Page Monitoring
View at a glance information about your websites pages.
WCAG Level Selection
See only the violations that are meaningful to your organization by adjusting your scanner settings. We recommend WCAG 2.1 level AA; but you have the option to change the version between 2.0 and 2.1 then select level A or AA.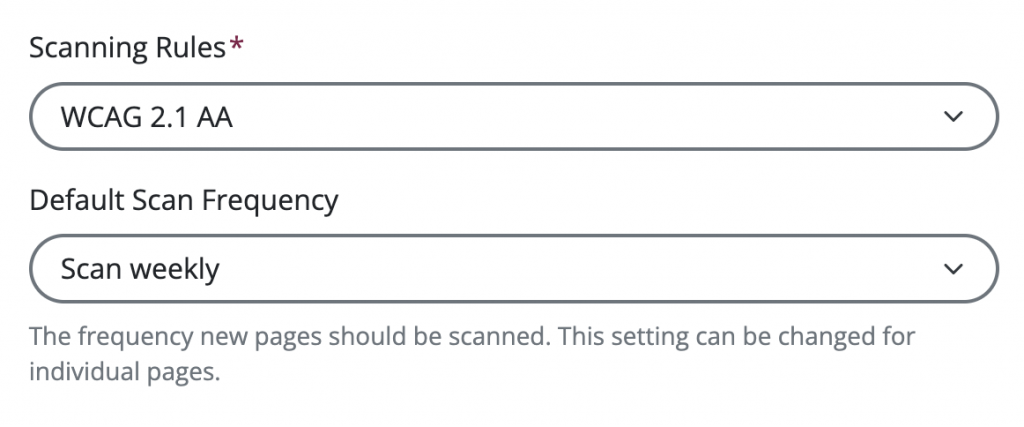 Scan Frequency
In order to make the most out of our tools, we recommend setting the scanning frequency to daily. But we know that complex sites require the ability to configure which pages to scan and how frequently. With scanning frequency, you can easily tune your site monitoring.

Start scanning for free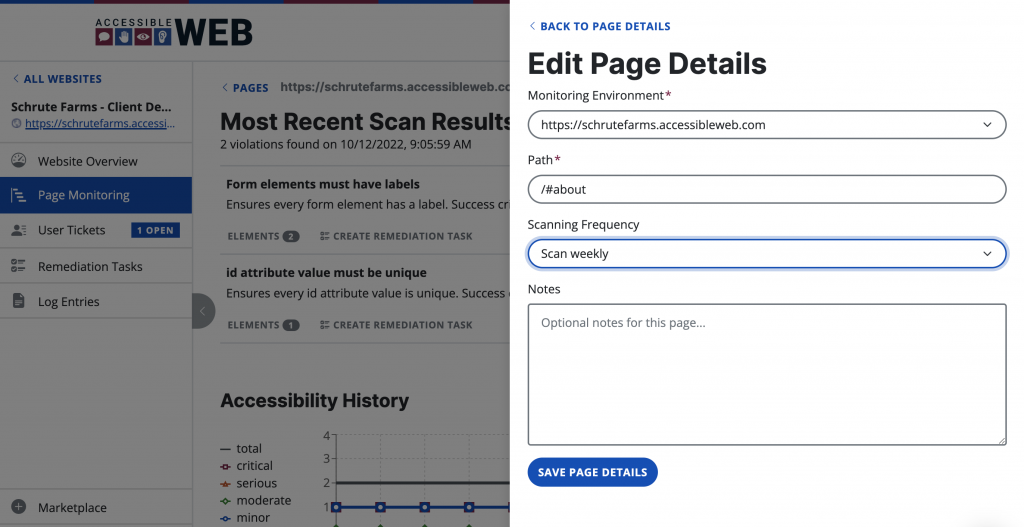 Track Scan Results
Our scanner keeps tabs of every page individually, so you can keep track of how any one page changes over time, in addition to site-wide metrics.
You can easily view the scanning history of your pages and remediation tasks that are related to them. Scan results with failures provide you with the rule that failed and code snippets to help your team pinpoint the problem.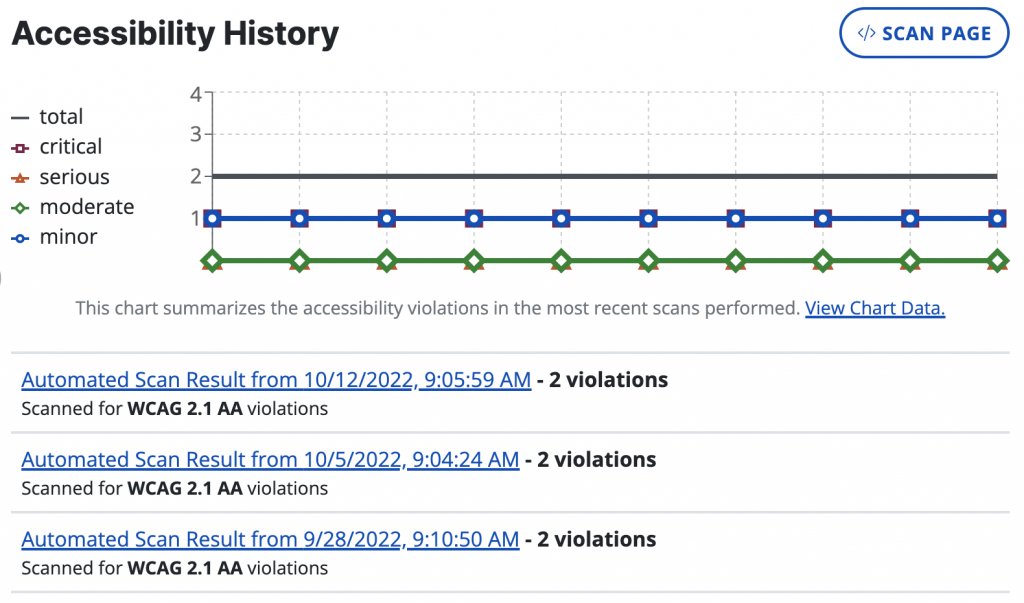 Create Remediation Tasks
Scan results are the primary driver of initial remediation tasks within the Accessible Web RAMP. We've designed it so that you can create remediation tasks from scan results with ease. It's as simple as activating two buttons. The title, associated page, failure description and code snippet are pre-populated for you.

Get started for free