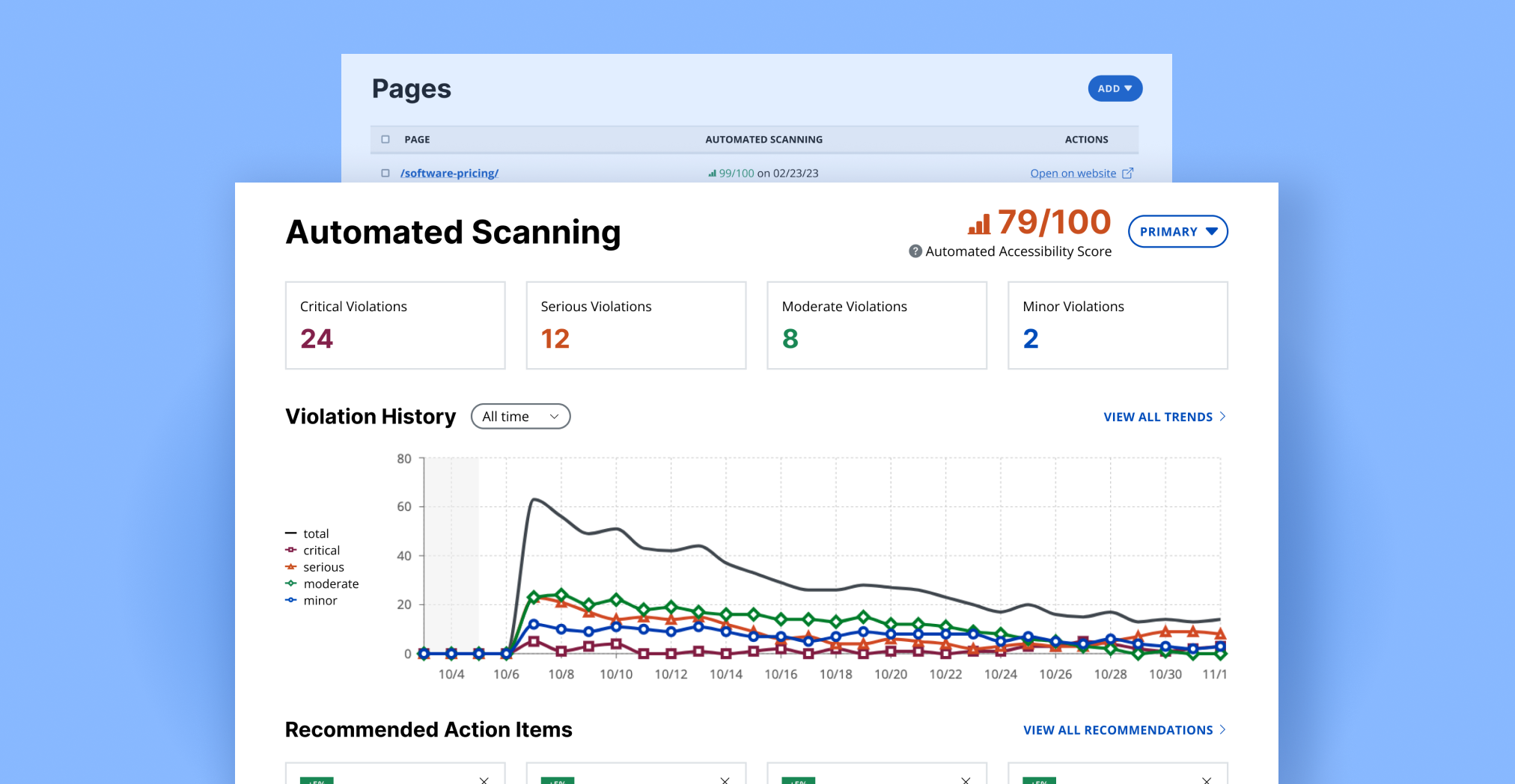 New Automated Scanning View for RAMP
We've heard your feedback and made some changes to make your favorite features easier than ever to access in RAMP. As a result, you'll notice some changes to the navigation menu in your website's RAMP account.

There are now separate tabs for managing pages and viewing automated scan data: the "Pages" and "Automated Scanning" tabs, respectively.
The Pages tab allows you to view all the pages you've uploaded into RAMP, along with their Automated Scanning schedule. This makes it easier to keep track of all a website's pages for both automated scanning and manual auditing, in addition to allowing you to add pages if necessary.
The Automated Scanning tab contains a dashboard with all the information you need at a glance, including:
Website Automated Accessibility Score
At a glance violation statistics for your website
A front and center trends graph showing your automated scanning results over time
A new trends page, showing all your automated scanning metrics at once
A new real-time activity preview feed showing you your latest automated scanning results
Lists Recommended Action Items, lowest-scoring pages, and any recently failed pages
By breaking out the Pages tab from the Automated Scanning tab, we've reduced friction and made managing pages and locating important accessibility information more straightforward.
These structural changes were also necessary to enable future feature improvements in RAMP–stay tuned for additional feature releases in the near future.