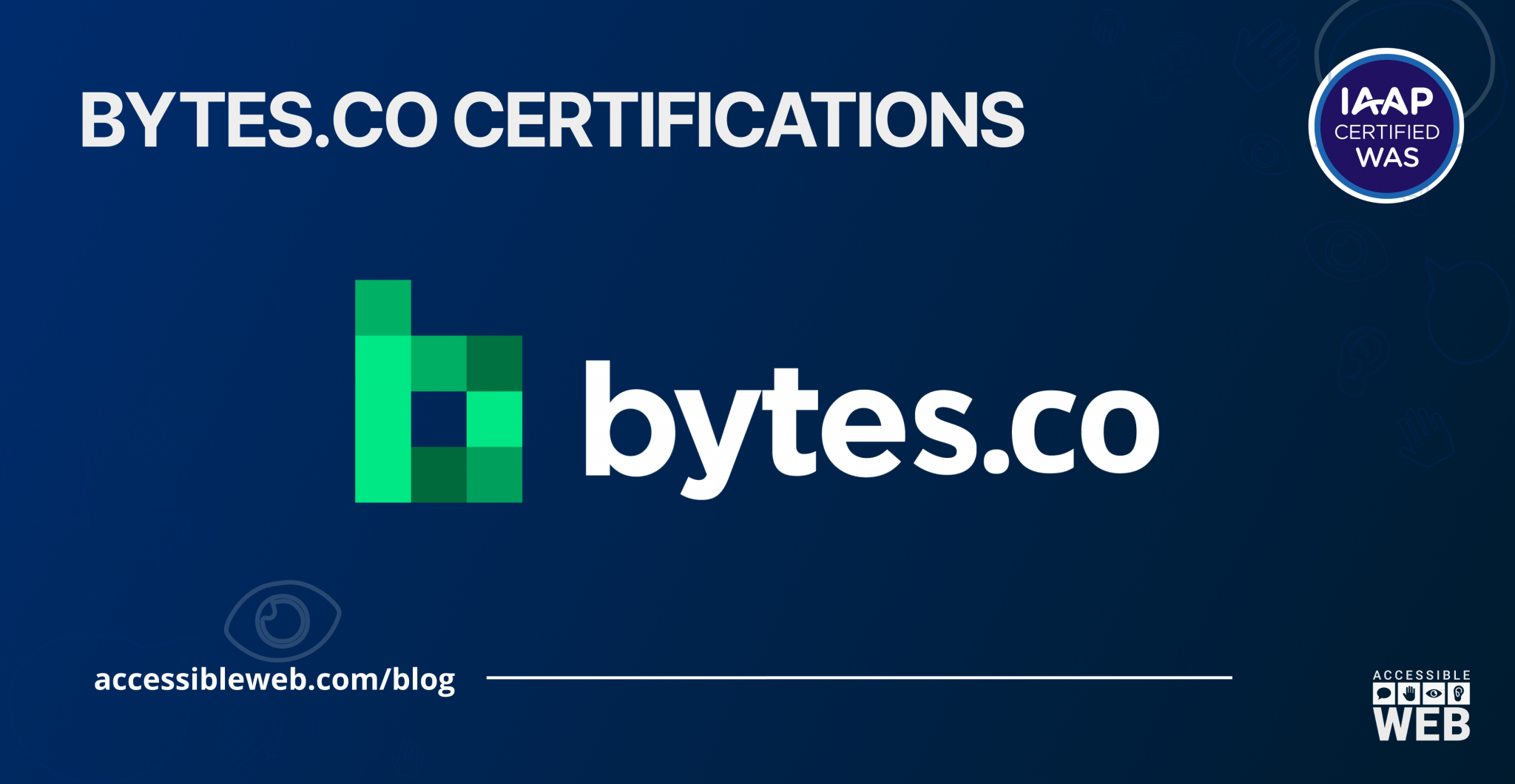 Bytes.co's WAS Certified Team Grows
Your web accessibility journey requires a team effort. There are a lot of moving parts to achieve conformance. This is why we partner up with our parent company, Bytes.co, for accessible design and development jobs. From building from scratch to accessibility remediation support, they can help. Our teams can step in for organizations without a development team, or help your organization deal with resource constraints in your accessibility project.
Web accessibility is at the heart of both companies. We pride ourselves in our commitment to furthering our accessibility education and expertise, certifications included. We are proud to announce that the following Bytes.co team members have achieved the WAS, Web Accessibility Specialist, Certification:
Aaron Silber, Development Team Manager
Sam Reinhardt, Senior Developer
Andrew Allen, Developer
The WAS Certification is the IAAP's Web Accessibility Specialist certification. IAAP states it is intended for "professionals who are expected to evaluate the accessibility of existing content or objects according to published technical standards and guidelines and provide detailed remediation recommendations." This certification goes a step further than its Certified Professional in Accessibility Core Competencies because you are required to dive deeper — including knowing how to use relevant technologies.
We are proud of the team for continuing their professional development in accessibility. Together, we can apply our expertise to ensure your web accessibility journey runs smoothly.