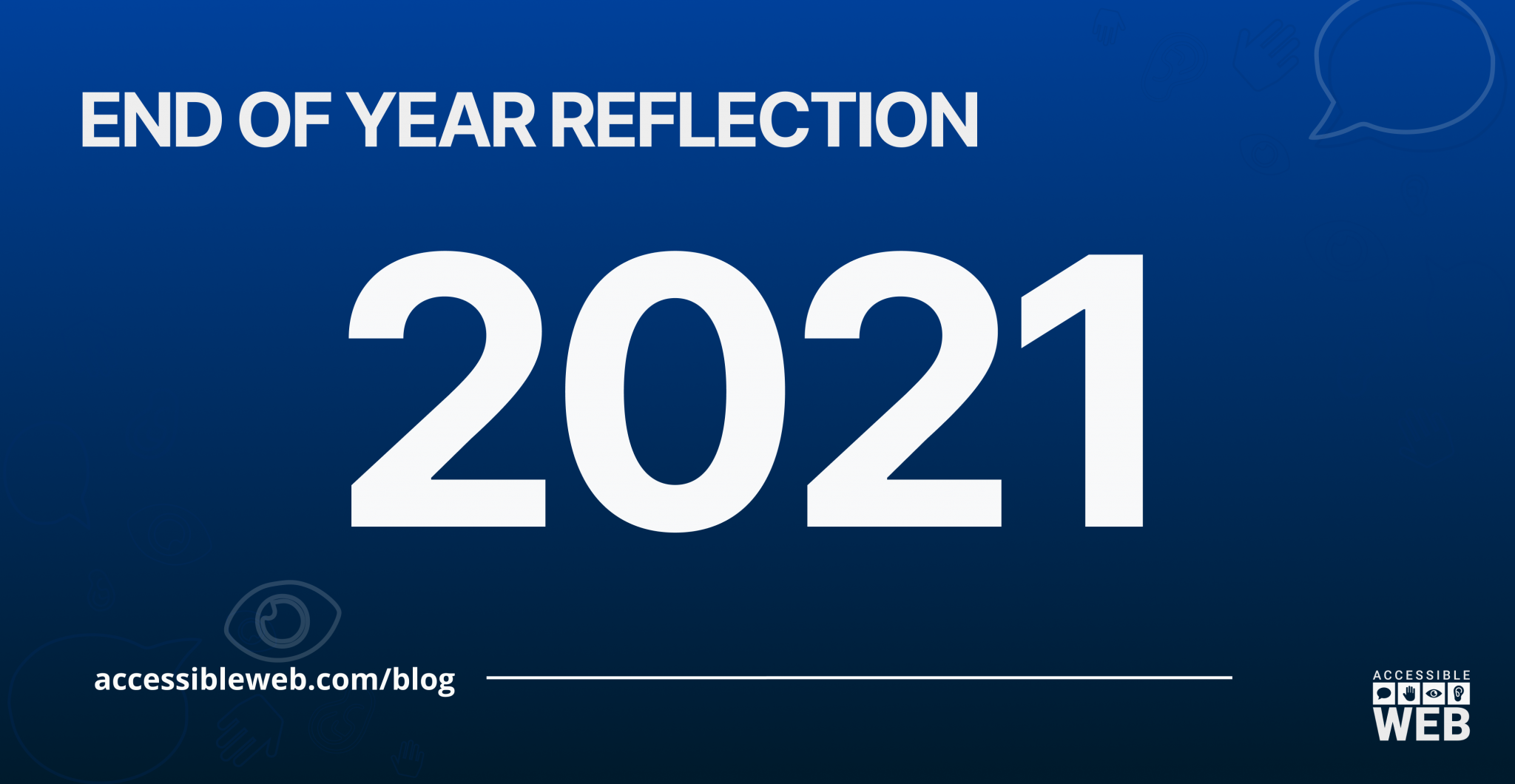 Happy Holidays from the Accessible Web team! This past year has been full of growth and exciting developments over here at Accessible Web, and we wanted to take a moment to thank our community for being a part of our mission to make the web accessible for everyone.
We have a lot to celebrate this year:
This year was made possible due to your continued support. We are gearing up for a big 2022 full of exciting updates to facilitate us in changing the web.
We value work-life balance at Accessible Web, and we want to ensure our team has the time to share the holidays with their loved ones. We will be out of the office from December 24th, 2021 to January 2nd, 2022 to give our team a much-deserved holiday break. However, we will remain attentive to any immediate client needs. We wish you and your families a happy and healthy holiday, and we will see you in the new year!