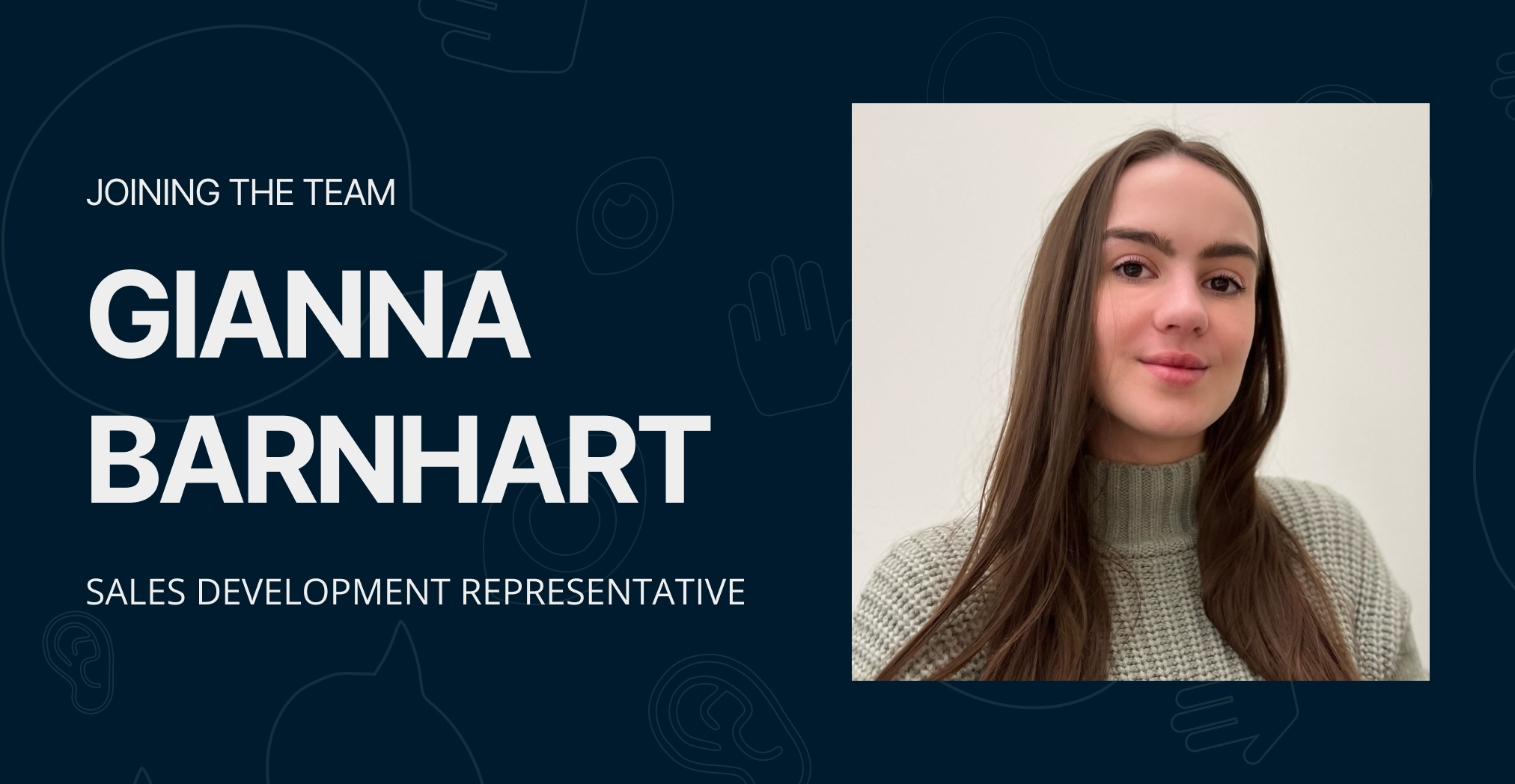 A Q&A with our New Team Member, Gianna Barnhart
Last month, Gianna Barnhart joined Accessible Web as our Sales Development Representative. A Champlain College alumn, she recognizes the importance of web accessibility as the web becomes increasingly integral to our daily lives. Through first-hand experience in college, she became aware of the inaccessibility on the web that still exists today. We're excited to see Gianna's multidisciplinary background shine in our team. Learn more about her background from our Q&A below:
Where are you from?
I'm originally from Brunswick, Maine but have called Vermont home for the last 4, going on five years now. I originally came to Vermont to study Neuroscience but ended up transferring to Champlain and completely my B.S. Degree in Integrated Studies.
How did you get into this field? What is your favorite part?
While at Champlain, I combined my neuroscience background with courses on digital marketing, project management, and organizational development. I discovered that I enjoy working with technology and alongside innovative teams. I very much appreciate how technology can open up doors for people, including those with disabilities, and this has drawn me toward working in the tech field. I also live with a physical disability so working for Accessible Web, a company at the nexus of technology and accessibility is perfect for me.
What introduced you to the web accessibility space?
While in college, I found myself using Voice Control. Screen readers, and dictation software to access and participate in lessons so I was exposed to web accessibility (and inaccessibility) through personal experience. I was originally introduced to Accessible Web when exploring local companies.
What excites you the most about Accessible Web?
Web Accessibility is a growing issue, as technology and the internet become increasingly central to daily life. I'm excited to be a part of Accessible Web's work to help make the internet more accessible to users of all abilities.
What's a professional skill you're currently working on?
I'm currently studying for my CPACC exam and am excited to be learning more about web accessibility. I'm constantly learning and am always open to opportunities for professional growth, so I would say I'm also working on my sales and marketing skills.
What inspires you? 
This is a tricky question, but I'm inspired by people who demonstrate resilience and perseverance. I take a lot of inspiration from people who've found their paths forward despite challenges and/or a lack of support.
What do you like to do outside of work?
Outside of work I enjoy spending time with my dogs, listening to music, collecting house plants, and doing art. I've gotten really into house plants over the last year or so, so that is a new activity for me. I have two dogs, one Great Pyrenese mix and a black lab, as well as one black cat so I spend a good amount of time with them.