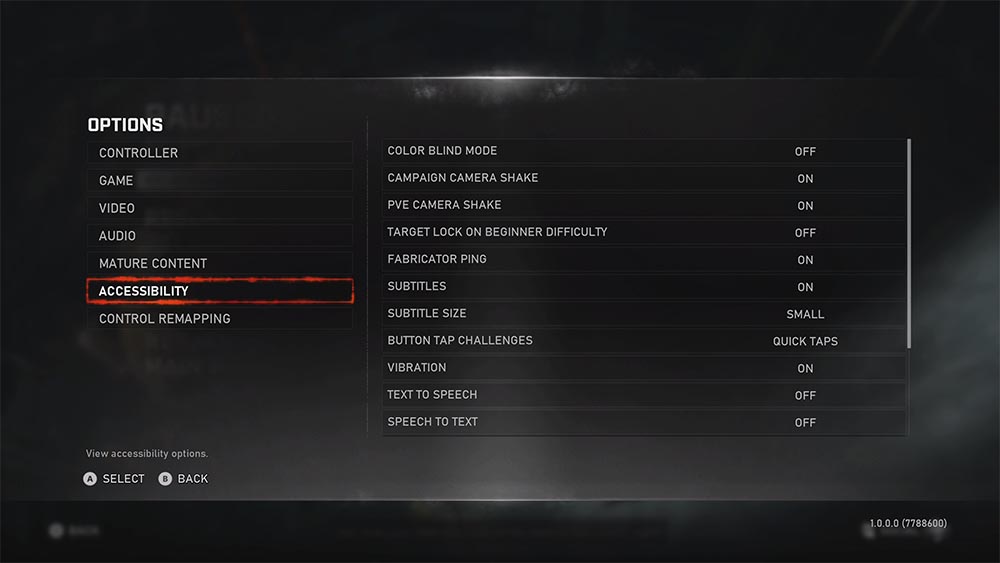 Gears 5: A Video Game Built for Accessibility
The Vancouver-based game developer, Coalition Studio, developed their new game, Gears 5 with loads of accessibility features–something many video games lack. A sample of the new features include:
Option to turn off "camera shake," or quick camera movements
Customize an on-screen display of information to minimize distractions and sensory overload while playing
Improved subtitles with adjustable text size helps users process information faster
Aim toggle
Full controller remapping
Full Xbox Adaptive Controller support
Single stick movement
The ability to turn off controller vibration
The ability to hold down a button instead of quickly tapping it
Support for people who are colorblind
Subtitles that include the name of speaker, the emotional context of the speech, key sound effects, and that notify the player when the music gets louder
How did Coalition Studio decide on these improvements? User-testing with folks with an array of disabilities and gaming preferences–seems like the obvious answer, but there are many products and services that don't test accessibility with folks with disabilities. Cherry Thompson, who has multiple disabilities, was interviewed by Microsoft News in this article said that the new features really show "a commitment from the game developers that they care about their audience and they understand their players include different types of people with different types of experiences." That's just good business.
Studio Head at Coalition, Rod Fergusson said that sometimes game developers see accessibility features as only serving a small, niche audience. But, as proven time and time again, accessible features benefit everyone, including, as Fergusson points out, "parents who want to play on silent while their baby sleeps nearby, or players who game in a public space like an airport." Hats off to Coalition for implementing an impressive suite of accessibility features. They've illustrated that even though these features take a lot of time and money, they'll benefit business in the long run, and won't leave users with disabilities behind.
*The image for this blog post is courtesy of Vanessa Ho for Microsoft News.