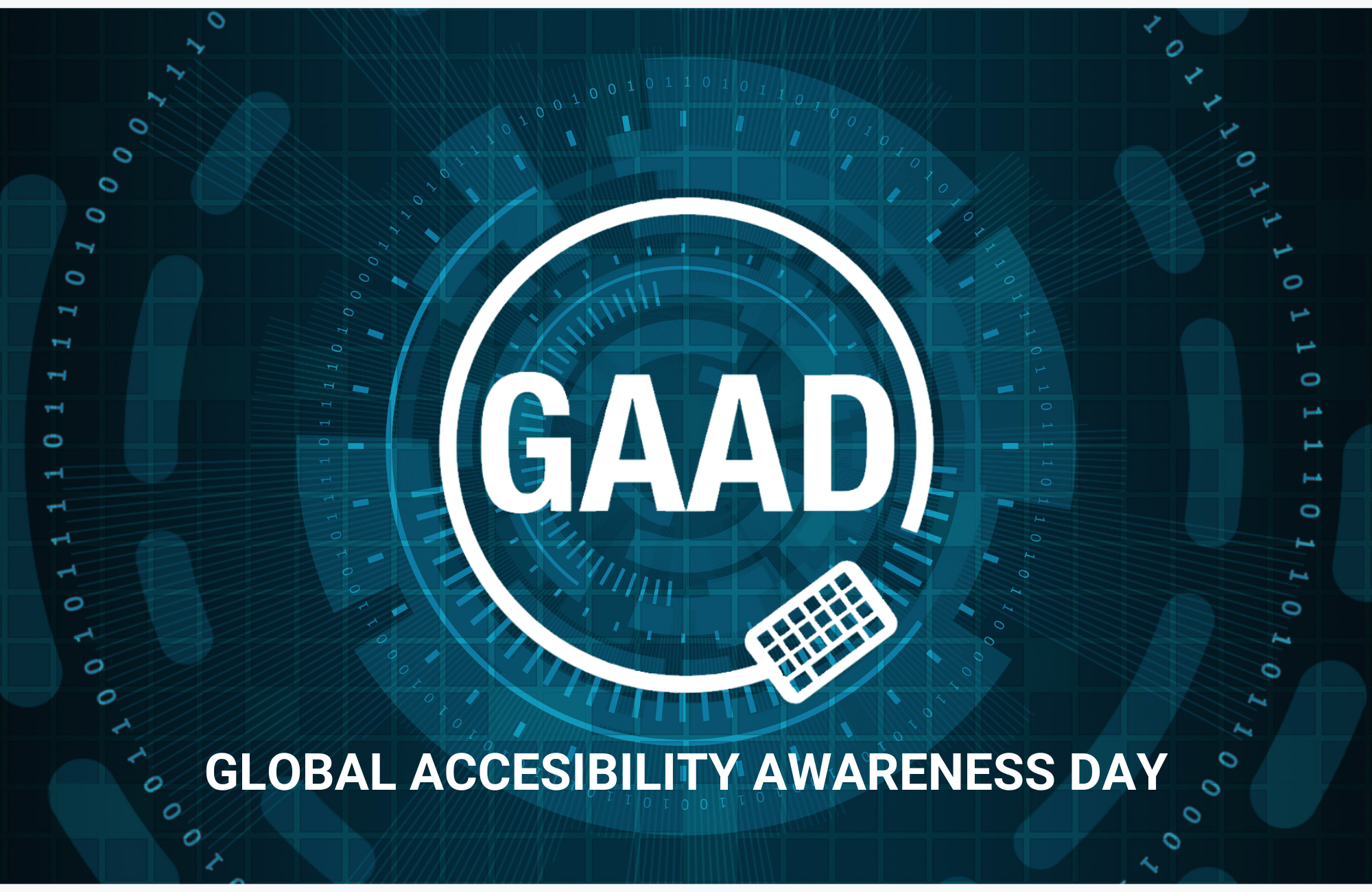 Ninth Annual Global Accessibility Awareness Day
Every third Thursday in May marks Global Accessibility Awareness Day (GAAD), which focuses on digital access and inclusion for all. What is digital accessibility? It is ensuring that folks with disabilities have the same experiences and outcomes with web-based services, content and other digital products as those without disabilities. Each year various tech companies, non-profits, and disability advocates host a series of events (this year, mainly virtual) focusing on spreading awareness about how the over 1 billion people with disabilities interact and use the web.
GAAD is an important way to take a step back from a non-disabled perspective and become cognizant of the diverse ways folks face obstacles with technology. For content creators, web developers, product and project managers gaining this knowledge is crucial–as accessibility is best curated at the beginning of a product. We're in a new era of technology development, where accessibility and inclusion cannot be an afterthought, we instead need to focus on solutions to these obstacles from the beginning.

This year, on Thursday May 21st, we're celebrating GAAD by creating a series of social media posts (Facebook, LinkedIn and Twitter) to help spread awareness of how folks with various disabilities interact with technology, specifically the web. The more knowledge we have in this subject, the better we are able to analyze sites for full accessibility and be sure they encompass the various needs of users with disabilities. Join us this year in learning new perspectives and advancing our knowledge in celebration of GAAD!