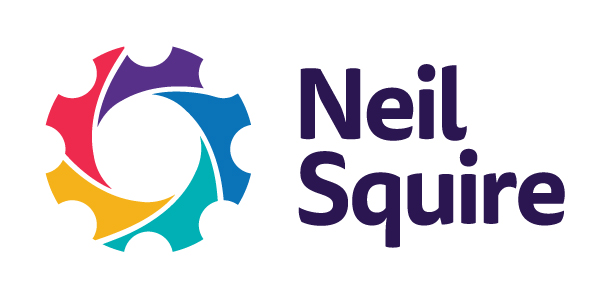 A11y Spotlight: Neil Squire Society
Helping people with disabilities gain confidence and independence through the computer
When Bill Cameron's cousin, Neil Squire, was in a car accident that left him unable to move his leg or arms or to speak, Bill was determined to find a way to help Neil to communicate.
This determination eventually led to the Neil Squire Society, an organization that provides programming, training, research & design and funding to help people with disabilities throughout Canada access and confidently use technology.
The Society's employment programs help prepare people with disabilities for sustainable employment, and offer guidance to employers on how to reach and accommodate candidates with disabilities. There are also programs where training, technical assistance and an actual computer are available for people with disabilities at no charge. These programs range from helping a person who is blind learn to use a smartphone, to bringing together video game users with disabilities to compete with one another while trying out new games.
Why the focus on technology and free computers? For many folks with disabilities, computers are a means to independence and oftentimes, to self expression. Without the computer/smartphone/assistive technology and the fluency that is needed with them, the independence and expression are held back.
The Neil Squire Society continues to move digital accessibility forward by conducting research projects on various assistive technologies in order to make sure their programs stay relevant and best suit the needs of those they serve. They also run focus groups and product design tests with users with disabilities–which not only improve accessibility of products–but also give people with disabilities a voice in a space (design) where they are usually left out.
As the Neil Squire Society reaches its 35th year of empowering people with disabilities through technology–just as Bill did for Neil–let's build our products and services with inclusion at the forefront of the life cycle because everyone deserves to experience independence and self expression.
Neil Squire has been revolutionizing the lives of Canadians with disabilities since 1984 through Accessible Technology.
Our work is focused on four distinct areas – Innovation, Digital Literacy, Employment and Assistive Technology.
We research and develop assistive devices that give people with disabilities greater control over their lives.
We have built a strong International reputation for our work in creating devices that help persons with disabilities reach their full potential.
Since our inception, we have been providing volunteer-driven computer skills tutoring. The knowledge, skills and technology to use a computer can greatly enhance the independence, access to resources, and the connections to friends and family.
We assist our participants in helping them develop the skills they need to reach their employment goals.
We work with both individuals and employers to help our participants find great careers.
We are the Canadian leader in Assistive Technology.
From innovation, trialing, right through to implementation.
We find the most effective ergonomic solutions and Assistive Technologies to target the unique needs of each individual.
We put a priority on collaborating with the community, industry and government who share our passion for making the world as accessible as possible.
Through our collaborations we can do more to empower persons with disabilities.
I first joined Neil Squire in 2007. Along with providing me Assistive Technology, they have also helped with computer and job searching skills, resulting in employment.
The friendly and expert staff have left an indelible mark on me.
Thank you very much for all your support.
The impact of Neil Squire will continue to ensure all Canadians have the opportunity to live, work, and play without barriers.