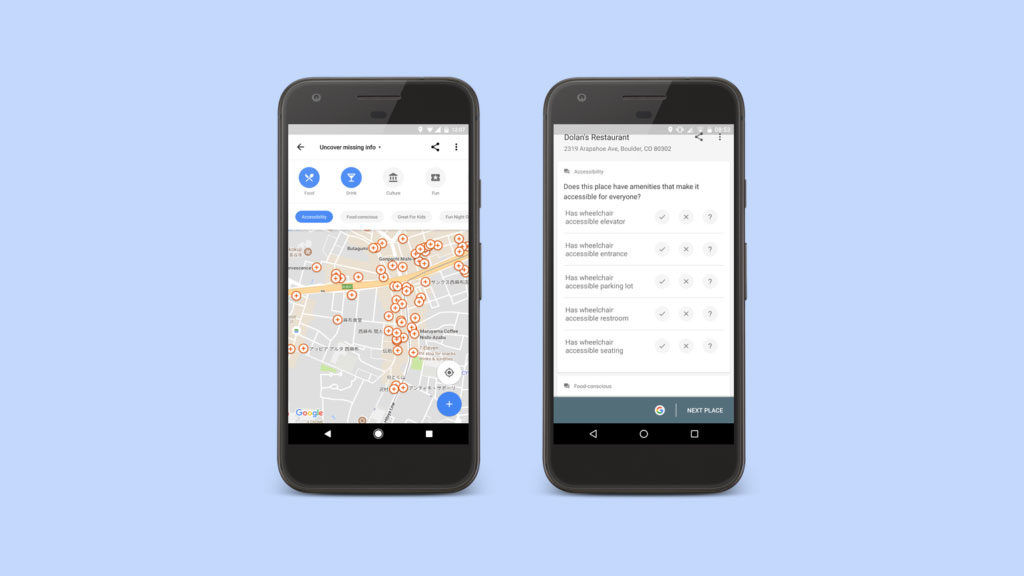 Google uses Local Guides to tell you if locations are Wheelchair Accessible
Google Maps started displaying wheelchair accessibility data for locations at the end of 2016, but with a recent update to their Local Guides program they're moving to a more holistic approach.
By engaging with their Local Guides program you can help Google curate their search results to provide more detail on locations and identify specific accessibility tools and utilities. After recently visiting a store or restaurant Google Maps might ask you questions that will help other users make decisions and find their new favorite spots. All questions are voluntary and could range from "Does this place serve dessert?" to "Does this place have a wide wheel-chair accessible entrance?". Of course, you can opt-out of Local Guides, and doing so has no effect on your ability to use the application.
Currently focused on movement disabilities, Google's approach to crowdsourcing more accurate location data might soon provide customers with a service that covers a more robust spectrum of disability and accommodating services.
Click here for more information on the Local Guides program.