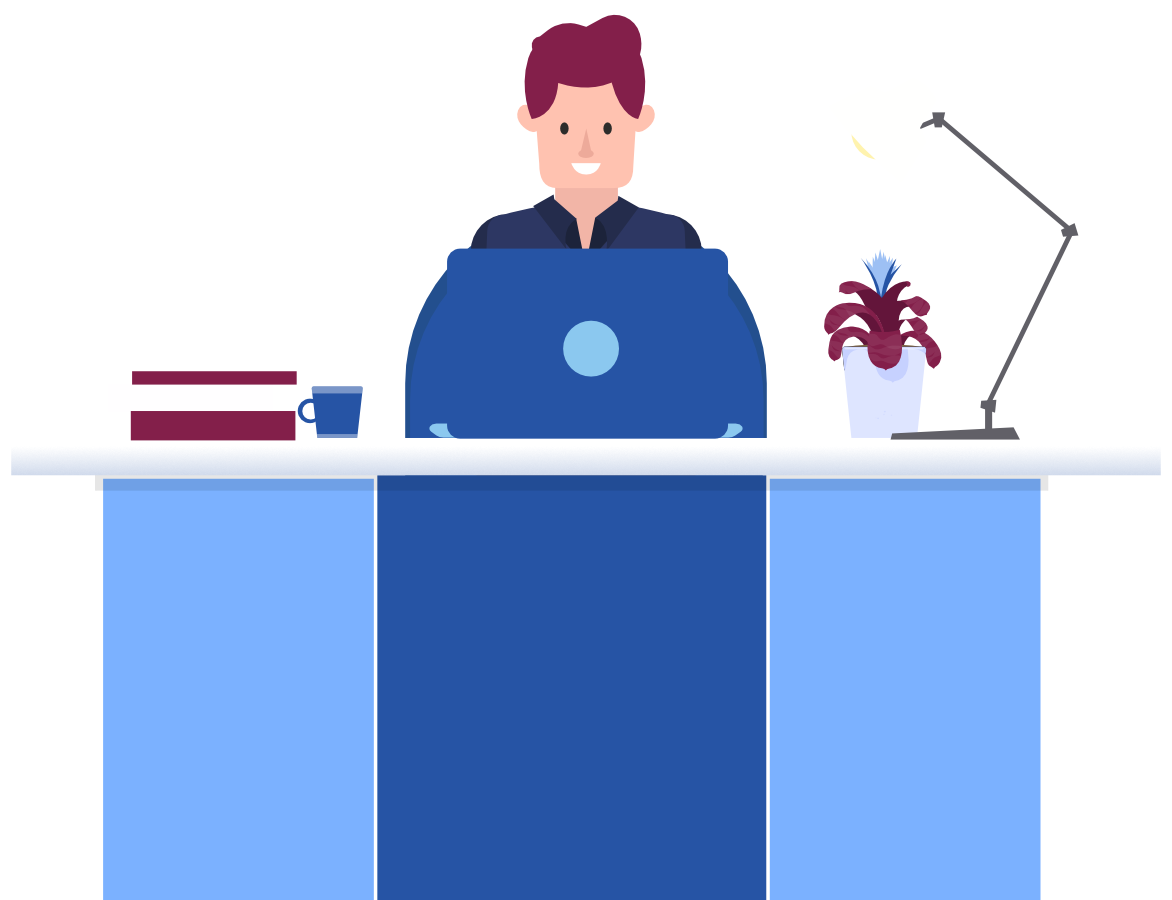 What to Look For When Hiring A Web Accessibility Agency
Starting a web accessibility project from scratch can be overwhelming. Balancing design, coding, UX testing, and managing teams can add to the stress of learning exactly what web accessibility is. Hiring a web accessibility agency can relieve a lot of that pressure. However, there are many agencies that promise web accessibility. Sorting through the list of agencies can be a daunting task in itself. Here is a key list of what you should consider when hiring a web accessibility agency.
Web Development Experience and Accessibility Credentials
When hiring a web accessibility agency you want to be assured that you are allocating your budget to an agency that is up to the task. A balanced knowledge of web development and web accessibility is key. Not only do you want an agency that knows how to identify accessibility barriers but also how to fix them. A balanced knowledge of UX, SEO, appropriate code, assistive technology, as well as WCAG, and other guidelines is crucial.
One thing to look for is if the staff is CPACC, WAS, or CPABE certified. These levels of IAAP certifications demonstrate that the agency has done its homework on web accessibility and web development. The exams for these certifications test the knowledge of accessibility specialists on the history of disability, laws and regulations, Universal Design Principles, accessibility code elements, and more. The goal of these certifications is to increase the quality and consistency of work done by web accessibility professionals. For clients, these certifications offer a benchmark to access the knowledge of these professionals.
One way to ensure the agency you are speaking to fits your accessibility needs is to ask for reference clients. Being able to see what work the agency has done in the past is a clear way to gauge the scope of their work. Run their portfolio websites through an automated accessibility tester to get a good understanding of the level of accessibility the agency provides.
Process
Agencies promoting their web accessibility services may seem like they all offer the same product. However, there are important distinctions that can affect the outcome of your accessibility project. The process these agencies use is important to distinguish before you accept a proposal.
It is important to know the difference between automated and manual accessibility testing. To truly know the accessibility of a website a combination of both must be used. Automated testing results are quick and often are accompanied by remediation tasks. However, automated testing can only detect 30% of accessibility barriers. To catch the other 70% of barriers and become WCAG conforming, manual testing must be utilized. A manual audit can be used to pick up on accessibility issues missed in an automated scan.
The second question you should ask an agency you are interested in working with is if their product is an overlay or fixes accessibility issues at the source. Overlays have faced criticism from the Disability Community. Overlays claim to be the quickest and most cost-effective path to accessibility. However, the validity of their claims has been under fire. Lawyers warn that their claims of ADA and WCAG conformance are false and leave companies still at risk for lawsuits. The legal precedent has been set that websites must have an equitable experience for all users despite different abilities. Websites built right from the foundation up create an enjoyable experience for all users. With overlays, assistive technology has to be reconfigured and often does not work on mobile websites. This also leaves the base code for the website exposed for legal review.
Some agencies use UX testing to ensure that the website truly meets WCAG conformance. By having people with disabilities test the useability of websites some barriers that could have slipped by in scans and audits can be discovered. This ensures that websites offer equitable use for all users.
Lastly, knowing the end result of your engagement with a web accessibility agency is important. The circumstances around the start of your accessibility project can change what exactly you need at the end. If an ADA lawsuit made accessibility a top priority of your organization then you may need more deliverables than if you are an organization that is proactively making your website accessible. Check-in with your potential web accessibility agency on if they offer packages based on your situation. Consider if your website would benefit from a public-facing accessibility statement and accessibility issue-reporting button. If you are working on a web application and need proof that your product is accessible for potential clients a VPAT is beneficial. If you are facing an ADA lawsuit a combination of the previously mentioned deliverables would complement a WCAG certification. For every situation, it is important to know that accessibility is not a "one and done". Agencies that offer ongoing support after initial engagements can help maintain the accessibility of your website.
Training and Walk-Throughs
Starting an accessibility project can be daunting. The confusion, fear, and frustration can be amplified if the agency you are potentially working with does not have clear communication. However, this project shouldn't be frustrating.
Ask the potential web accessibility agency about any training or walk-throughs they provide. If the services provided require work from your developers, ensure that your Web Accessibility Specialist will be available to answer any questions that may arise.
Web Accessibility is not a "one and done" or "one size fits all" project. Maintenance and flexibility are important factors when it comes to these projects. Your developers should be able to learn how to make an accessible site during the engagement with the potential agency. This will cut down on the need for a future full audit and certification. Some agencies provide a maintenance service to help your developers keep the website or web application accessible as new versions or content is released. This type of service can help alleviate some of the worries that a website will become inaccessible after a certification.
Some web accessibility projects need to be completed right away for legal reasons and others can take time to meet WCAG requirements. The potential agency should have a service that fits your specific needs. Be prepared to tell the potential agency your requirements for the engagement and any future accessibility goals. 
Accessible Web
At Accessible Web, we provide people-powered accessibility. Our team of web accessibility specialists is IAAP CPACC certified so you can feel confident about your web accessibility project. Our team is here to help make your web accessibility goals a reality. We provide a hybrid of manual and automated audits, WCAG 2.1 certifications, and UX testing. We understand the frustrations that can come with these projects and are here to guide your company through the process. If you are looking to meet AODA, ADA, or be proactive with your accessibility project Accessible Web can help with a variety of services. 

Not sure where to start your project? Schedule a free consultation to discuss how we can help you meet WCAG 2.1 conformance requirements.