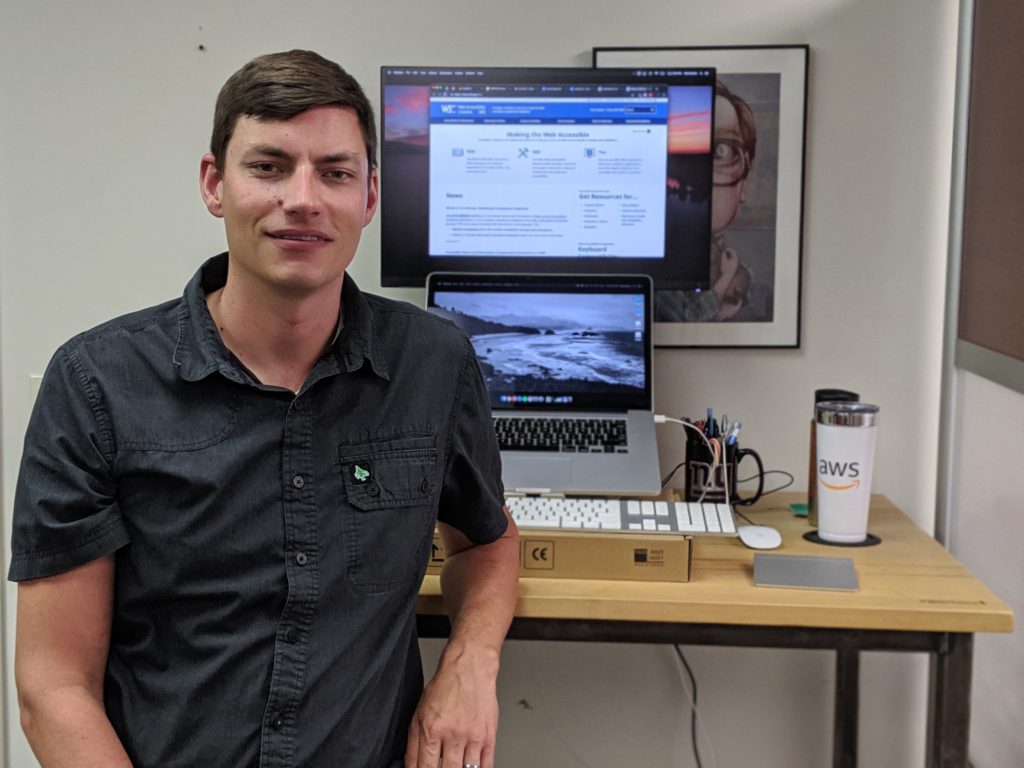 Former Dealer.com Product Manager Pete Bruhn Joins Accessible Web as Co-Founder
Hi! My name is Pete Bruhn and I just joined the Accessible Web team! I'm incredibly excited to come on board and to help make the web accessible to all users! I figured I would start off by telling you a little about myself and how I got into the digital accessibility industry.
I grew up in northern NJ and always loved the outdoors. Camping, hiking, golfing and snowboarding are some of my greatest passions. When looking at colleges, I couldn't help but fall in love with Burlington and Champlain College.
While in college, I helped build and run a business selling consignment items on eBay. This amazing experience allowed me to apply what I was learning in my college classes directly to the business instead of trying to retain that information for later in life. The leadership at the college recognized this unique situation and designed a new program around it called BYOBiz (Bring Your Own Business). I became an inaugural member of this new program and received the Cornerstone Award.
After graduating with a BS degree in Business, I continued to help run the shop for about another year. I made a decision that I wanted to find a job where I would get a consistent paycheck, health insurance and other benefits. Shutting down the business that I worked so hard at building was a tough choice but I knew there were greater things ahead of me.
I started working at Dealer.com in the SEO department shortly after closing the consignment shop. I worked on the SEO team for about 4 years as a Senior Analyst before being promoted into a Product Management role. I helped build their Managed Services division, which includes services such as SEO, social media marketing and creative services. After a few years in that role, I was promoted into the Product Manager role for the website platform. It was during my time in this role that I became involved in website accessibility.
I was given a big project to lead: find a solution to make Dealer.com websites accessible to all users. This is where I first dipped my toes into the digital accessibility world. Over the course of almost 2 years, I became incredibly passionate about making the web accessible to all users. Seeing how users with disabilities struggle with basic tasks on the internet really hit me hard. How could these users have been neglected in the digital space for so long? As someone who worked in the website design & UI/UX space, I felt compelled to be part of the solution.
So that brings us to today. After starting and building my career over 10 and a half years at Dealer.com, it was time to move on to the next challenge. I can't tell you how excited I am to be involved with a project and industry that I feel incredibly passionate about. Helping to build a business that is designed around empathy and compassion for all website users is something that I'm proud to be a part of.

Thanks for reading!