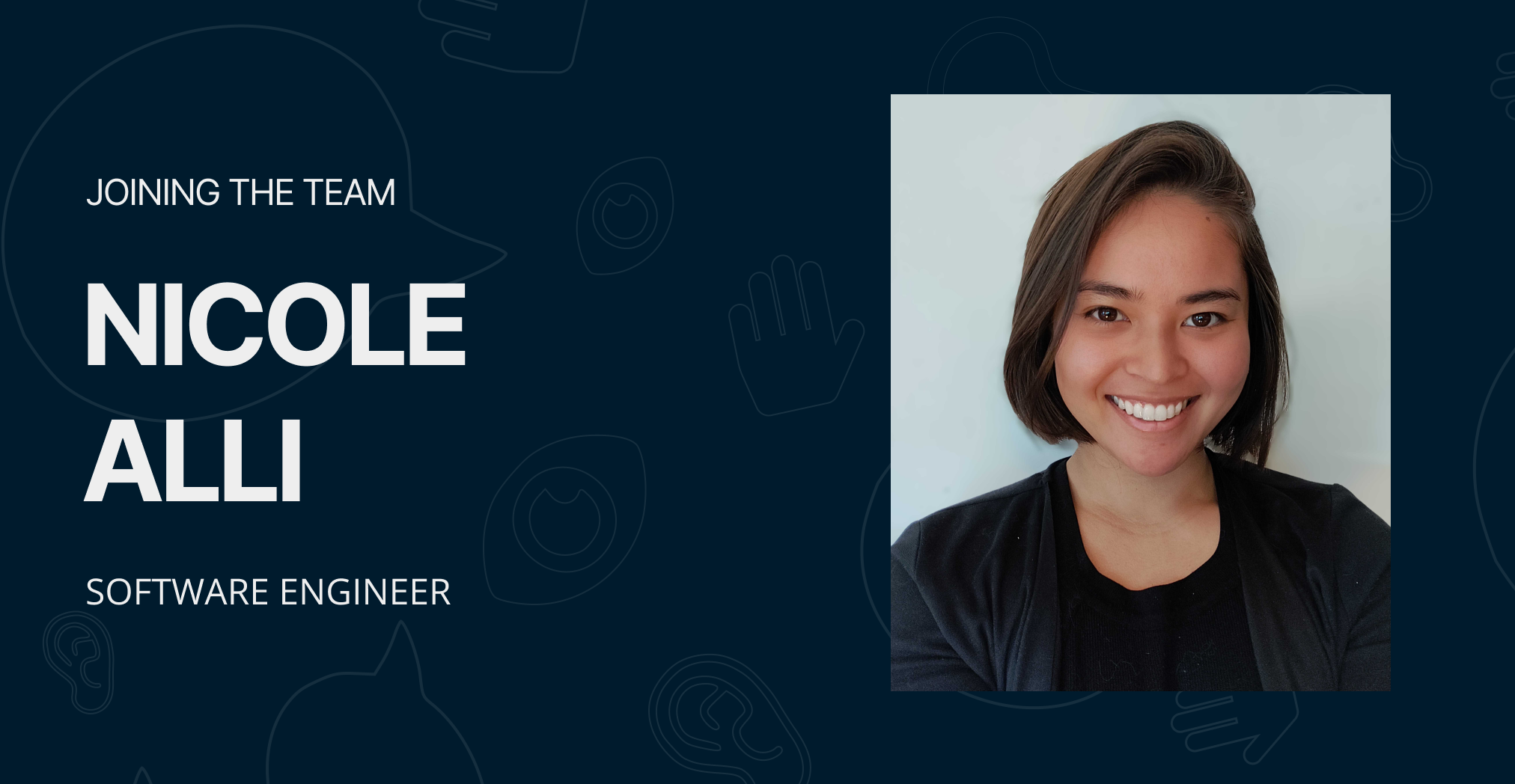 A Q&A with our new team member, Nicole Alli
Last month, we welcomed 2 software engineers to our team! Nicole Alli has joined Accessible Web's goal in making the internet accessible to everyone, regardless of ability. This also means that our team has just become international, as she joins us from Toronto, Canada. Join us in welcoming Nicole, and learn more about her background from our Q&A below:
Why did you get into software engineering? What is your favorite part?
I wanted to make my own games and websites so I started coding when I was 12 and I loved it! I continued studying computer science in high school and my teacher at the time was a great mentor and encouraged me to pursue it as a career. My favorite part is the creativity and endless possibilities. I think it's really cool that I can take any idea or any problem and just build a solution through coding.
What introduced you to the web accessibility space?
I had a professor who was super passionate about web accessibility and they recommended some blogs for further reading. I started learning more about web accessibility through these blogs as well as attending workshops, conferences, and joining meet up groups.
What excites you the most about Accessible Web?
I think Accessible Web's goal and dedication to making a better, more inclusive web is super exciting! I think a huge part of this involves helping each other learn about web accessibility guidelines and best practices through ways that are easy and understandable so not only does the end product need to be accessible but the pathway to it should be as well and I appreciate that Accessible Web is working towards that.
What's a professional skill you're currently working on?
I am working on learning new programming languages as well as improving my skills in testing and debugging so that the code I write is robust and reliable.
What inspires you?
Being a part of a community that is passionate about making a difference and positive impact. I am constantly inspired by the people I meet, their stories, their ideas, and their experiences. The community is so vibrant and diverse I feel like I am always learning and growing.
What do you like to do outside of work?
I like cross-stitching, yoga, and biking.
What fictional place would you most like to visit?
I would most like to visit Atlantica from The Little Mermaid. It was my favorite movie growing up and I think it would be really cool to explore the deep ocean and see some mermaids.
We're excited to collaborate with someone as passionate about digital accessibility and equality as we are. We can't wait to see the contributions Nicole makes to our team and product.