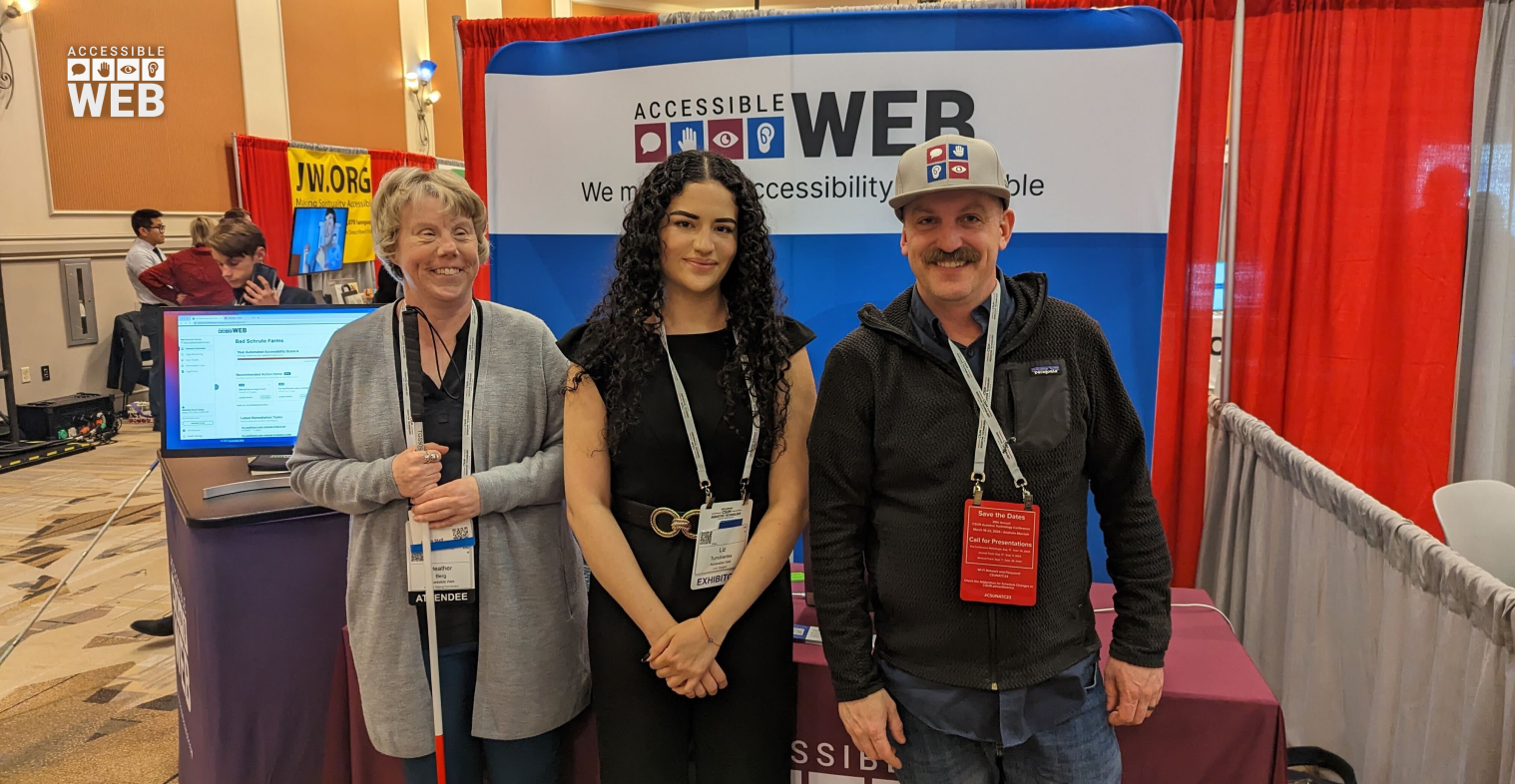 CSUN Assistive Technology Conference 2023
The Accessible Web team had the pleasure of attending this year's CSUN Assistive Technology Conference out in California.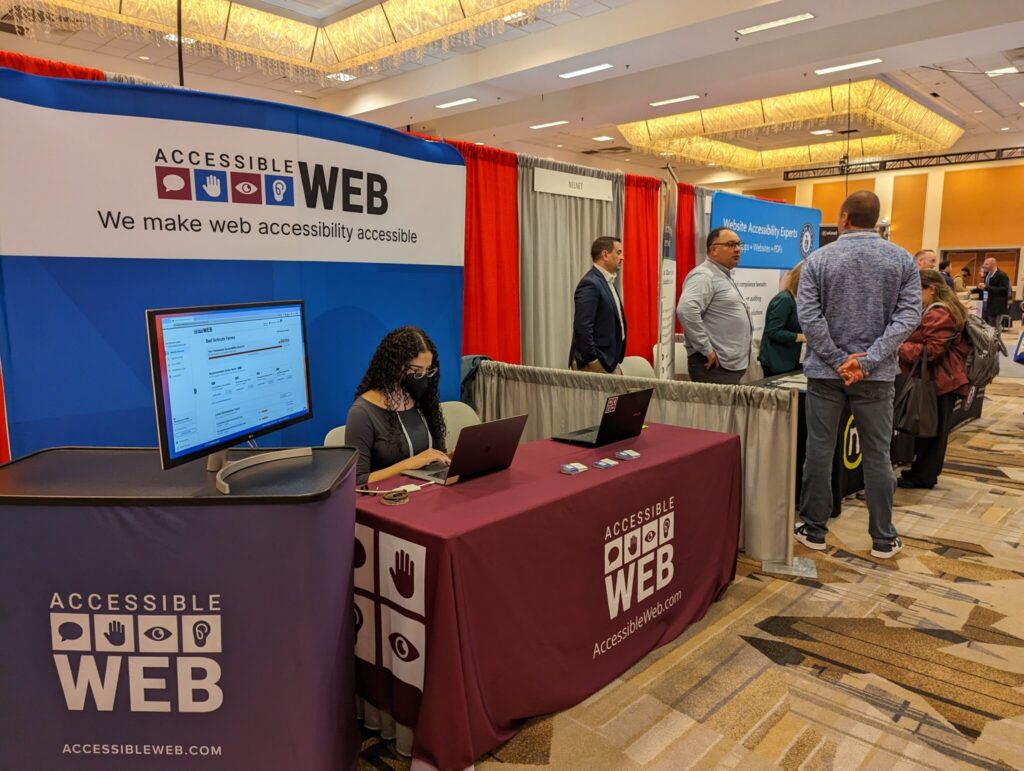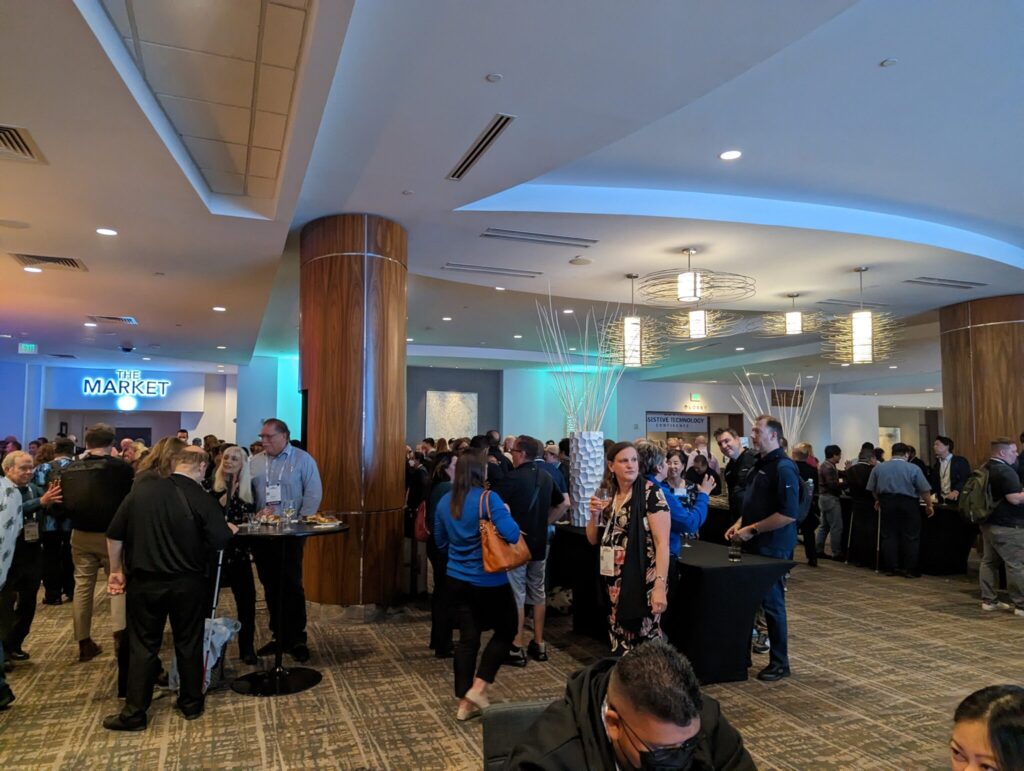 For the last 37 years, the CSUN Conference has been organized by California State University, Northridge's Center on Disabilities, and serves as an opportunity for industry leaders, researchers, educators, and technology users to come together around the topic of technology for people with disabilities.
We were impressed with the thoughtfulness of both the digital and physical accommodations provided to conference participants. It was refreshing to see such a highly accessible event in action. People with disabilities were able to navigate, participate, and contribute independently in all aspects of the event–something we'd love to see more of in day-to-day life and at similar conferences.
Accessible experiences, like CSUN, are proof that the challenges faced by people with disabilities are not a result of their varied abilities or lack thereof; but rather a result of the limitations set by a society that fails to consider their needs.
Assistive technology and digital accessibility tools have the potential to unlock doors for people with disabilities, making inclusive events like CSUN commonplace.

One of our biggest takeaways was that many of the folks on the ground doing web accessibility work in this industry were craving a solution that is comprehensive and affordable. The feedback we got at CSUN reaffirmed our belief that accessibility software shouldn't cost tens of thousands of dollars a year. That is why we are committed to providing and continuing to develop reasonably priced accessibility solutions that make web accessibility software accessible for more organizations and web development agencies.

We'd like to thank California State University, Northridge's Center on Disabilities for another great conference and the opportunity to connect with other accessibility leaders. We'll definitely be back!