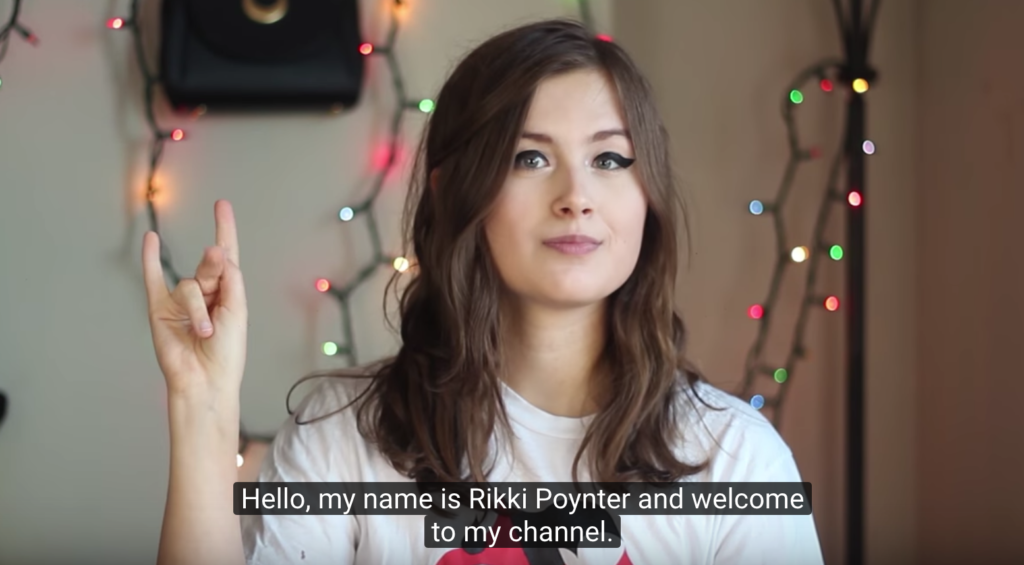 Accessible Spotlight: Rikki Poynter
Rikki Poynter is a 25 year old deaf YouTube vlogger fighting for better Closed Captioning on YouTube. She started on Youtube over two years ago doing Q & A videos, makeup tutorials and vlog style videos on topics of her choice. Rikki now has over 200 videos on her channel and 47,520 subscribers. She uses the platform and her following to make a difference in the deaf community.
YouTube Close Captioning
Hello, my name is Rikki Poynter and welcome to my channel.
On my channel, you will see videos about these topics:
Closed captioning awareness
Deaf awareness
Me learning ASL
But being deaf isn't all that I am. I also like to talk about my favorite things:
Pokemon!
Sailor Moon!
Coffee!
YouTube!
I upload videos every Monday and Thursday. So make sure you subscribe and look out for those. And I will see you later. Bye!
As it stands there are two ways to add captions to videos on YouTube and both methods can only be done by the video owner directly through the Video Manager tab. The first option is to use YouTube's automatic captioning, which is where they generate the captioning for you – this option, although it is easy, is not effective. Unless the audio is extremely clear with no background noise or miss pronunciation, the captions will need to be manually edited to ensure they are correct. The second option is to manually add captioning yourself with a transcript of the video that has to be uploaded and set the correct timing in order to match the video. The most accurate and effective method for this is to transcribe the video yourself.
For a full tutorial on adding YouTube captions visit: http://bit.ly/2nnLzcj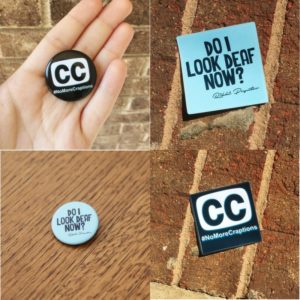 The difficulty and inconvenience of adding closed captioning to YouTube videos is why Rikki decided to become an advocate for closed captioning. For the deaf and hard of hearing community videos without closed captioning are nearly impossible to enjoy. Being that the deaf community is already left out, often because people do not know how to communicate with them, Rikki wants YouTube to be a place of inclusion. Her goal is to make YouTube 100% accessible for Deaf people so they won't have to rely on Automated Captioning anymore. This is a huge goal that Rikki cannot reach alone.
Today Rikki spends her time attending events and public speaking opportunities to teach people about the importance of Closed Captioning. When she is not out in the community working towards change she is at home emailing content creators on YouTube asking them to add Closed Captioning to their videos and explaining why it is important for them to do so.
Here at Accessible Web we believe web accessibility is for the benefit of everyone and Rikki's cause is no exception. Adding closed captioning to your videos allows your content to reach an entirely new audience that may not have been able to enjoy or even watch your videos previously. If you use YouTube we hope you'll take Rikki's message to heart and add Closed Captioning to your videos!
To learn more about Rikki and the work she does visit: