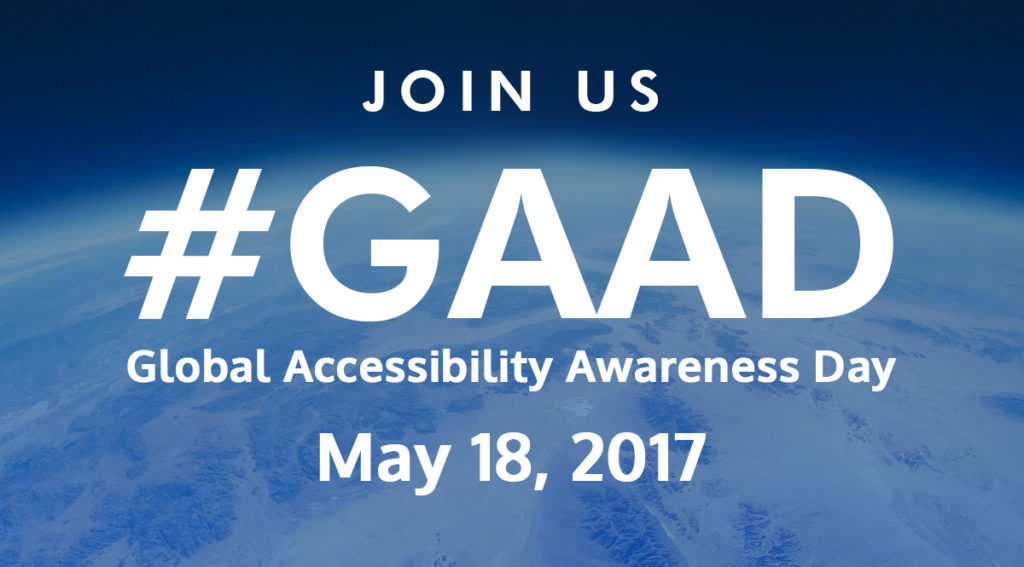 It's Global Accessibility Awareness Day!
Join us in Celebrating Inclusivity and Diversity
Did you know that Thursday, May 18 2017, is the sixth annual Global Accessibility Awareness Day (GAAD)?
Today we celebrate diversity and recognize the technological achievements made to build a more inclusive internet. By embracing assistive technology, utilizing robust UI/UX testing, and making web brand considerations, we're able to build websites and web applications that can be used by nearly anyone, regardless of ability level. It's in this spirit that we reflect on how far we've come to bring the web to a wide audience, and look to the future to consider how we can share the internet with even more people.
Attend an Accessibility Event
We invite you to take part in one of the public Global Accessibility Awareness Day events around the world, there may be one in your city!
Explore accessibility now!
Explore web accessibility from your home or office – try these steps below to get an idea of how accessible your favorite websites are.
For other great ideas click here.
Have other ideas?
How do you celebrate Global Accessibility Awareness Day? Post on social media with the #GAAD, #a11ymatters, and #accessibility hashtags to share how you celebrate diversity and web inclusivity!