Accessibility Website Badge
Your Accessibility Website Badge can be configured and installed in under 20 minutes, providing a variety of accessibility tools and information for your website's users. Showcase your accessibility policy, allow website users to report accessibility related issues and promote the website upgrades you've made through the Accessibility Log.
Page Scanning & Monitoring
Add your XML sitemap to Console and our accessibility scanner will scan every page of your website on a recurring basis. We check each page against ~60 accessibility rules to identify potential barriers. Track your accessibility errors over time with our charts to ensure consistent progress is being made.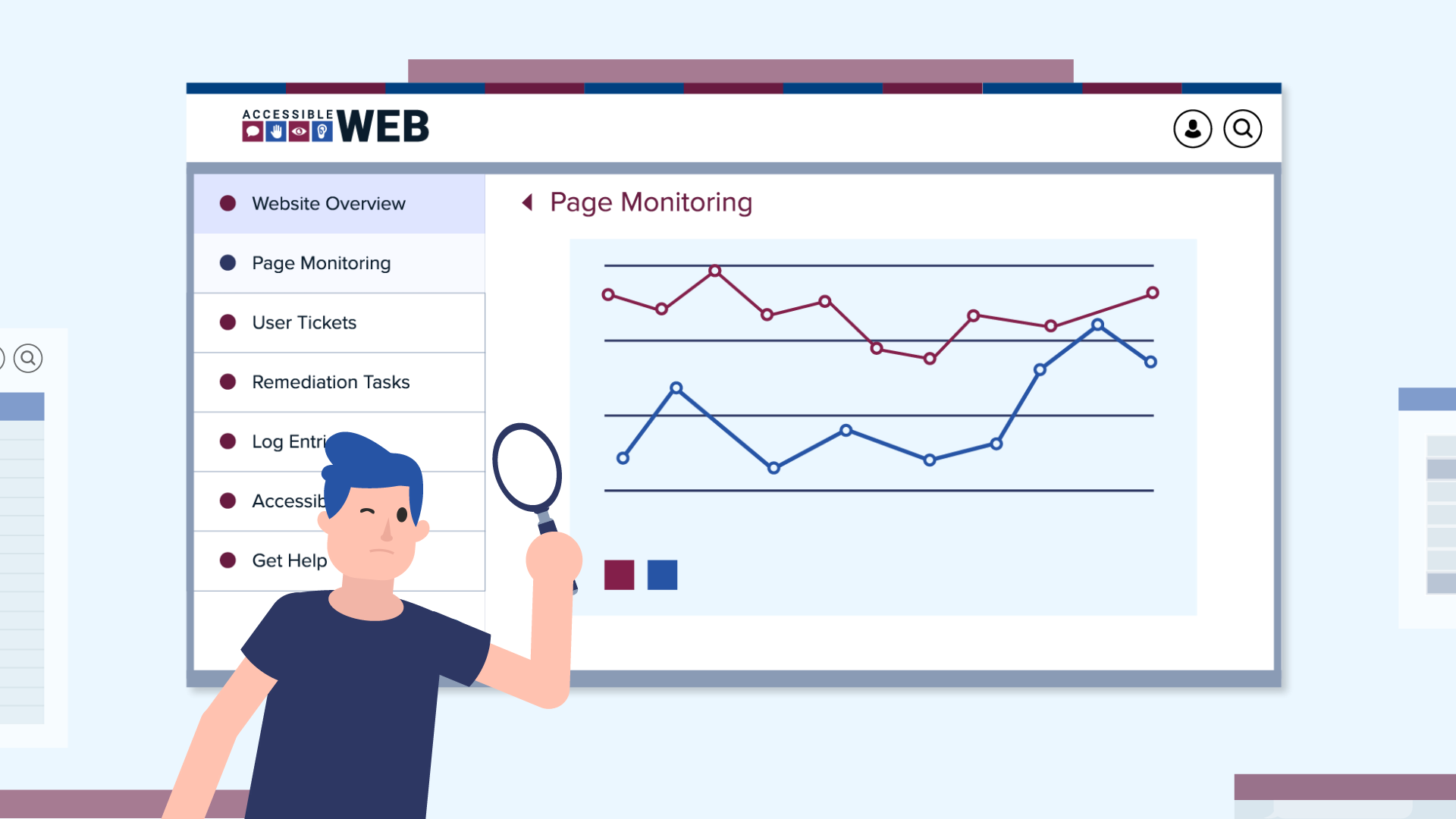 User Ticket Management
Managing the tickets generated from user issue reports is easy through our User Tickets system. Issues submitted through the Accessibility Website Badge are sent to your accessibility team via email and loaded into Console for ticket management. Quickly validate reported issues and create remediation tasks when required.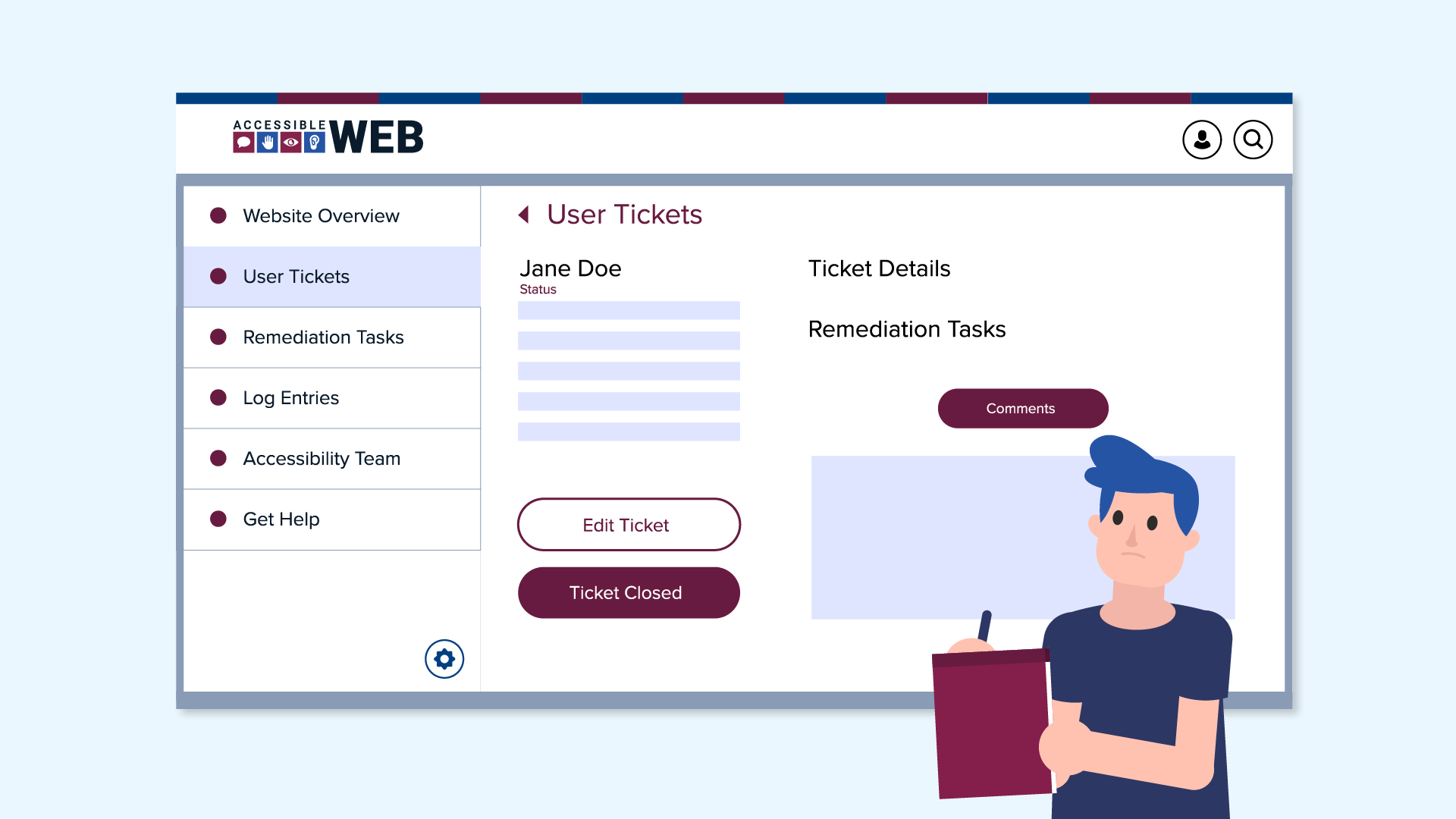 Remediation Task System
Organize your accessibility work into discrete, understandable tasks. The Remediation Task system is where your development team manages their list of accessibility related work. Tasks include the relevant WCAG Success Criteria, related accessibility rules and common remediation techniques.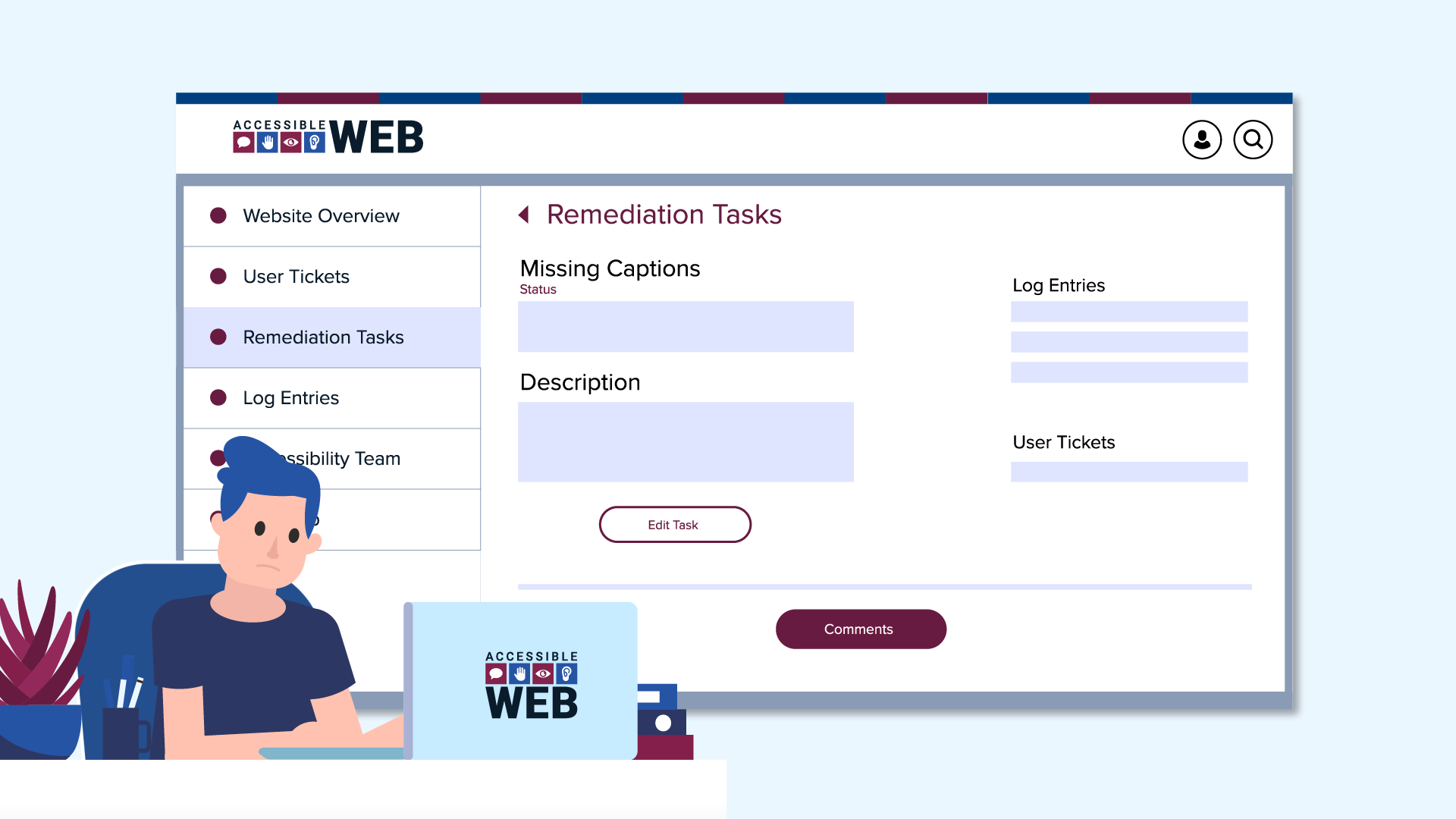 A11Y Partner Program
The Accessible Web A11Y Partner Program is designed to supplement Console access with services from our IAAP certified team. An assigned accessibility specialist will ensure that you stay on track towards a WCAG conforming website through recurring check-ins, UX testing and Console Task Management.