Your WCAG 2.1 AA Checklist… and so much more
Based on our accessibility specialists' auditing process, we developed the guided audit tool to be an all-encompassing tool for teams everywhere to achieve full WCAG conformance on any website.


Audit on Your Timeline
Fully audit new and old websites anytime, anywhere.

Use Pre-Populated Info
Focus on remediation by leaving the guidance to us.

Train at Your Own Pace
Get the most out of the tool with a library of detailed tutorials

Receive Specialist Support
Lean on the expertise from our team of certified specialists.
Scan in Your Browser
Go beyond automation as the tool guides you through discovering 100% of WCAG violations on the page you're scanning. Relevant elements are automatically detected and may be highlighted for further inspection.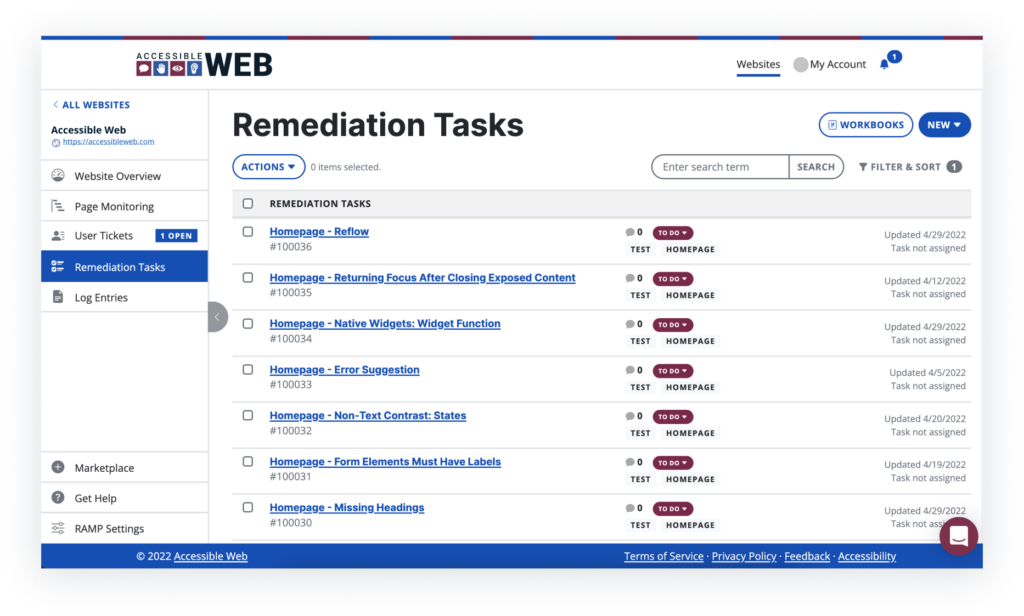 Remediate in RAMP
Any Remediation task you create during your audit can be exported and organized into a workbook in your Accessible Web RAMP account. Once in RAMP, your team can fix every violation and achieve full WCAG compliance.
Start the Road to Conformance
Our tools will meet you where you're at. Get in touch to unlock access and learn how you can adapt this to your business. Take on WCAG conformance with our most comprehensive solution yet.