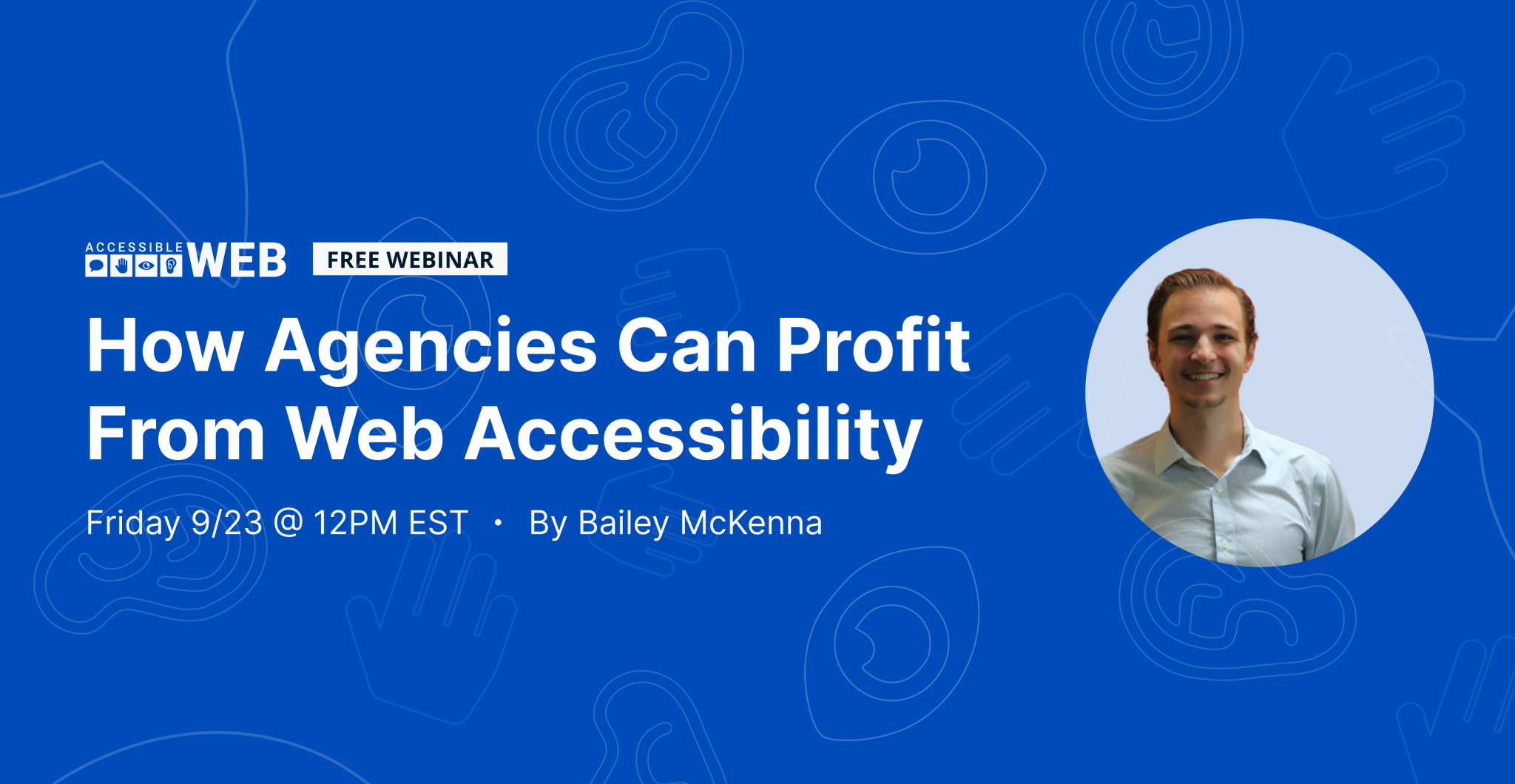 Agency Webinar: Web Accessibility
As a web agency, coming up with web accessibility solutions for your clients can be a real challenge. With each of your customers having slightly different needs, it can be tricky to create offerings that apply to all customers while still making business sense.
At Accessible Web, we've built a strategy playbook and a suite of tools that can guide agencies through building web accessibility solutions for all types of customers while driving profits and capturing new business.
Join us for our monthly Agency Partnership Webinar, where we will do a deep dive into how your agency can profit from web accessibility work and touch on topics including: the types of services you can offer, how you can structure billing and payment, and how you can offer full WCAG conformance. Learn how our existing agency partners approach web accessibility and support their customers' varying needs. We will go over how to build realistic web accessibility offerings for your customers, the appropriate tools needed to support these efforts, and the right business models to effectively drive profits. 
You can sign up for the webinar using the form submission below. Feel free to reach out to the team ahead of time with any questions and we will be more than happy to help support.
Register Below
This event has already passed.