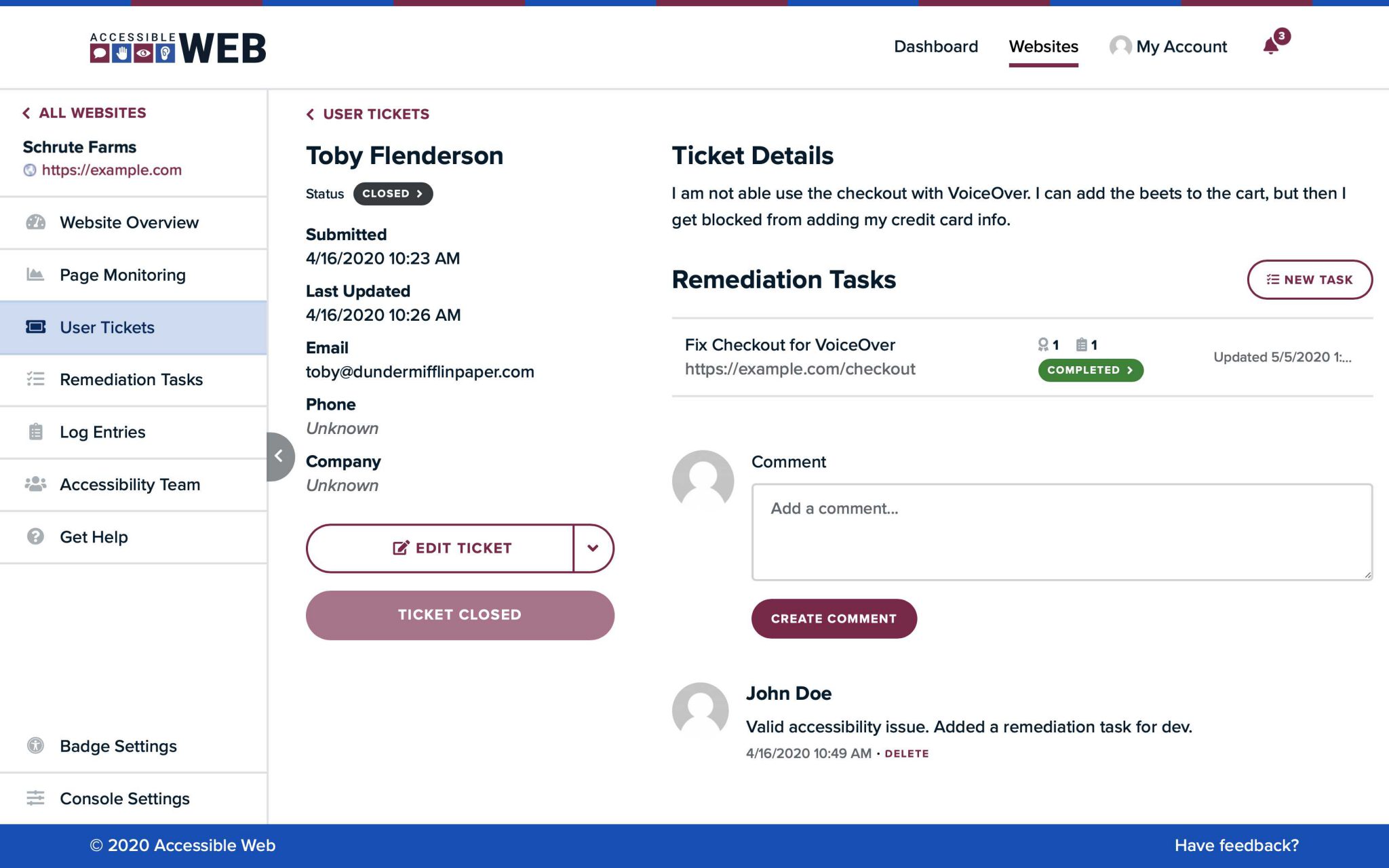 Tickets
User tickets are submitted through your A11Y Center, or created manually from Accessible Web RAMP.
Create Tasks
Get the work done to resolve an issue with a remediation task.
User Ticket Creation
User tickets are created in 2 ways: through the A11Y Center or manually from within the Accessible Web RAMP. The A11Y Center provides an easy to submit form as well as an email address and phone number as alternatives. If a user decides to email or call you with an accessibility issue, you can quickly create a new user ticket manually.
Create Remediation Tasks
Once a ticket has been validated, easily create a Remediation Task from it so that your team can start working to resolve the issue.