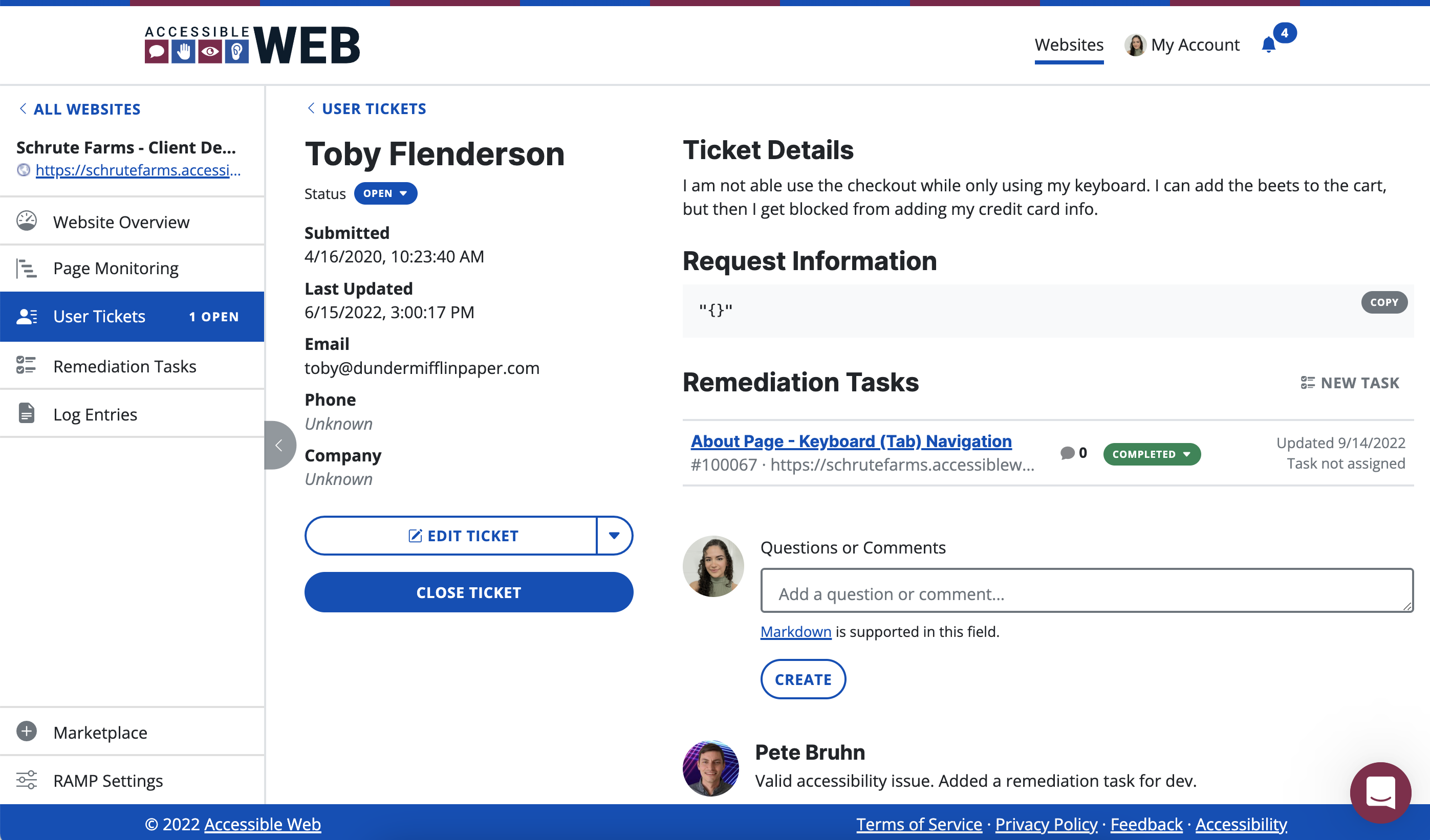 Tickets
User tickets are submitted through your A11Y Center, or created manually from Accessible Web RAMP.
Create Tasks
Get the work done to resolve an issue with a remediation task.
User Ticket Creation
User tickets are created in 2 ways. Users can directly submit an issue in the A11Y Center through a simple form, or you and your team can create a ticket in RAMP from a user issue reported through an alternative method.
Create Remediation Tasks
Once a ticket has been validated, easily create a Remediation Task from it so that your team can start working to resolve the issue.