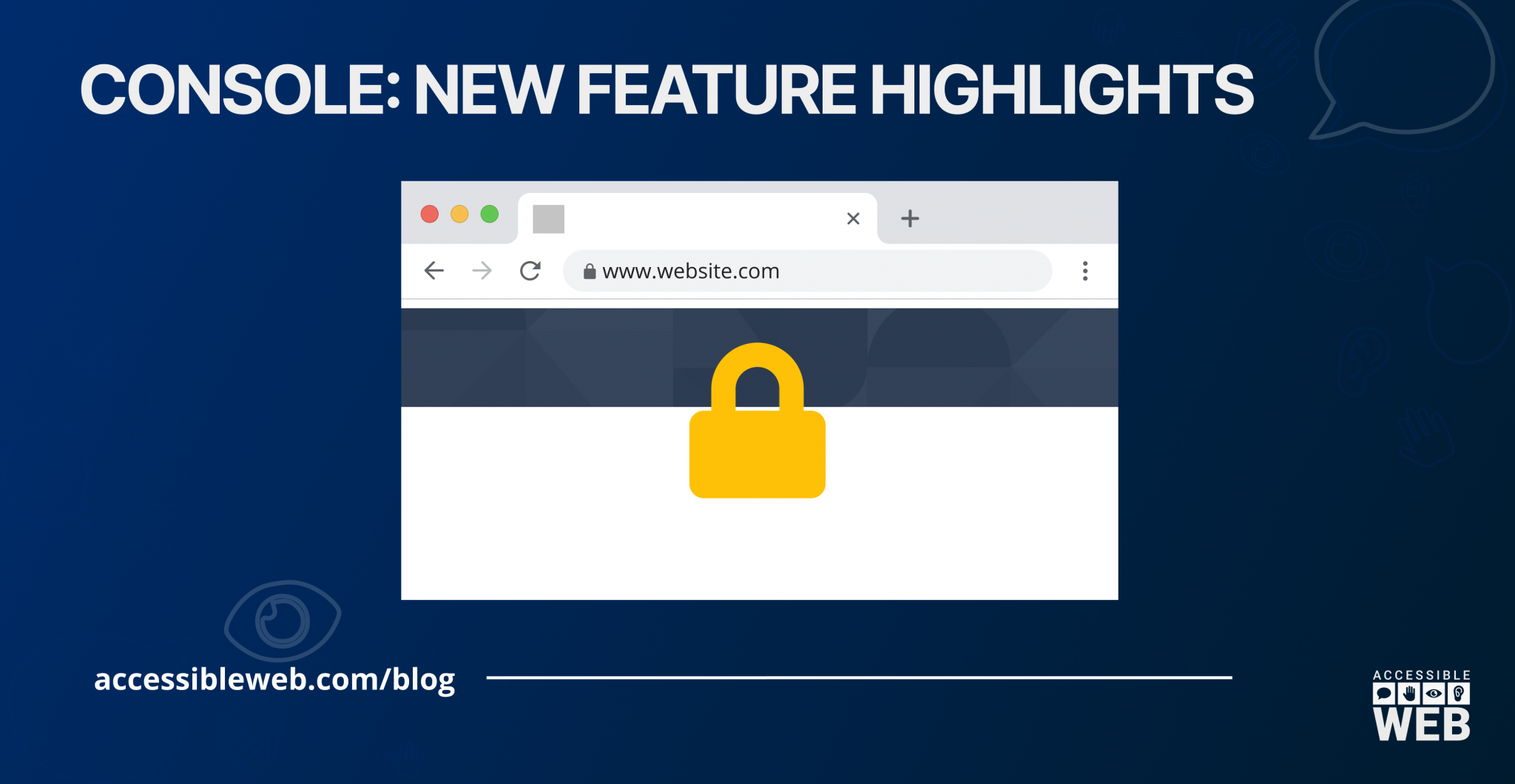 New Feature: Scan Behind Login Forms
We are excited to announce that Accessible RAMP now supports scanning behind HTTP Authentification and advanced login forms!
Whether your website/application is already well established or still in the design and development stages, Accessible Web RAMP gives you the tools you need, when you need them, to demystify the web accessibility process.
Advanced scanning behind other login forms is available by request and is included with our Advanced and Premium RAMP memberships.
Create your free Accessible Web RAMP account today to try scanning behind HTTP Authentication. No payment method is required.
---
Scan Behind an Advanced Log-In Form
Some of the most important websites and web portals are password-protected. Login-protected sections of your website need to be actively monitored for accessibility issues, just like your site's public pages, to ensure they're accessible for users with disabilities.
Accessible Web RAMP is now capable of monitoring website accessibility behind advanced log-in forms. If any portion of your website or application exists behind a log-in form, this feature is a game-changer. Monitor and improve accessibility for both public and login-protected websites all in one place.
Advanced scanning behind logins is now included with Advanced and Premium Accessible Web RAMP subscriptions at no additional cost. Please contact us for help setting up advanced scanning begin logins for your site!
Want to scan behind a login form? Contact us!
If you're currently working with us for an Audit or Certification, your A11Y Success Coordinator will set up advanced scanning where necessary and can answer any questions you may have about Accessible Web RAMP.
---
Set Up HTTP Authentication
HTTP Auth is typically used to hide development, staging, and QA environments from the public. The earlier you start implementing web accessibility, the easier it will be to build, audit, and maintain an accessible website. With that in mind, the ability to scan staging websites and other HTTP Authentification restricted areas is an important feature within RAMP and one worth highlighting.
If you're working on a staging website or in another HTTP restricted access area, you will need to set up HTTP Authentication within RAMP.
How to set up HTTP Authorization:
Log into your Accessible Web RAMP account.
Navigate to "RAMP Settings" in the lower lefthand corner.
Navigate to the "Page Monitoring" tab under settings.
Enter your HTTP Authentication Username and Password.

Once HTTP Authorization is set up, Accessible Web RAMP will be able to access your sitemap and other nonpublic web pages.
Under settings, you can also adjust the frequency at which RAMP scans your site or application for new accessibility issues. That way, your team can tackle new issues as they arise–saving time and money by streamlining the process.
---
Accessible Web Helper Extension for Chrome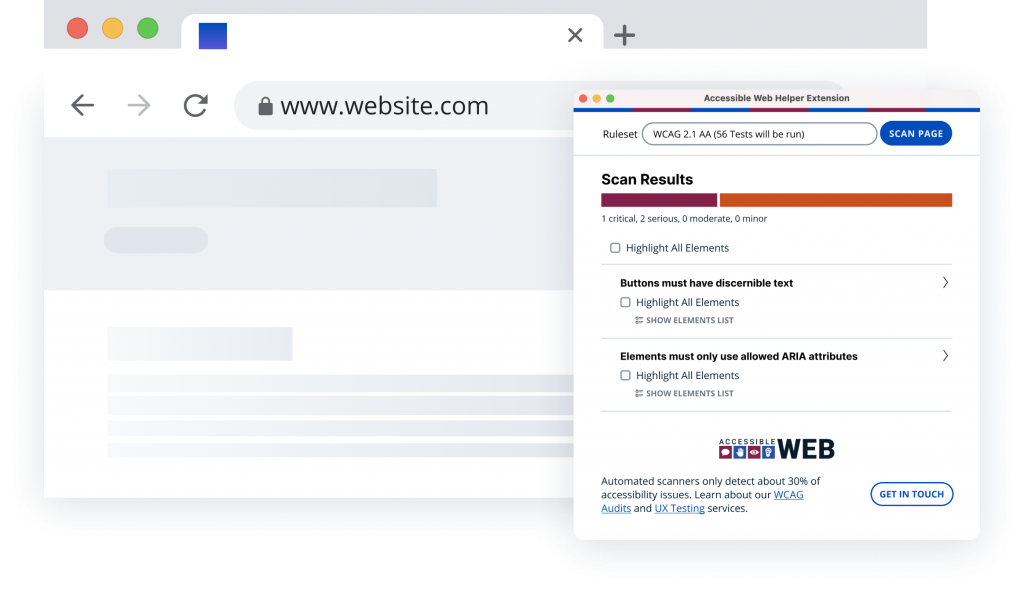 Advanced scanning behind log-ins can be manually set up by our team at your request. If you're looking to get started scanning behind your log in ASAP, our Accessible Web Helper Extension for Google Chrome is a fantastic alternative.
Accessible Web Helper for Chrome can run accessibility scans on any webpage, including pages that exist behind a log-in.
To use our Accessible Web Helper Extension for Google Chrome:
Install the Accessible Web Helper extension on your Chrome browser.
Log in to the password-protected website you want to scan.
Run the Accessible Web Helper extension while logged in.
Select the ruleset you want to scan against from the dropdown menu.
Click "Scan Page" to see any accessibility issues on the page being viewed.
Accessible Web Helper can visually highlight accessibility issues to make them easier to locate on-page. Once you've run your scan, just select the "Highlight All Elements" option box under each error. The extension will then put a red box around problematic on-page elements. You can also use the color contrast ratio tool to make sure your on-page elements meet color contrast guidelines.
Since the Chrome extension can only scan one page at a time, it is best used in conjunction with the Accessible Web RAMP.